Grosso: "Time to make great year extraordinary"
Grosso: "Time to make great year extraordinary"
Grosso: "Time to make great year extraordinary"
Viareggio Cup champions, narrowly beaten Coppa Italia finalists and runaway winners of the Primavera preliminary league phase, the 2015/16 season has certainly been one to celebrate for Juventus' U19 outfit.
Such is the nature of the country's national academy competition, whereby the top four of both season-long leagues compete in a Final Eight knockout tournament, and the personality of the young Bianconeri's coach, the campaign however is far from finished.
As a World Cup winner, it should not be surprising that Fabio Grosso demands "perfection" from his team as they approach their first of hopefully three play-off fixtures on Sunday and the former Juve wing-back has called for his charges to "make a great year an extraordinary one" by winning their second piece of silverware.
Previewing this weekend's encounter with Empoli he commented, "We've had a great year but now is the time to make it an extraordinary one. From now on we need to be as close to perfect as possible in our performances because in a knockout competition like this, you can't leave anything to chance.
"The boys sense the importance of the coming weeks and as a coach, that is something that you always want to see from your players. What's more, even at this stage of a long season, the team hasn't lost sight of what makes us such a good group."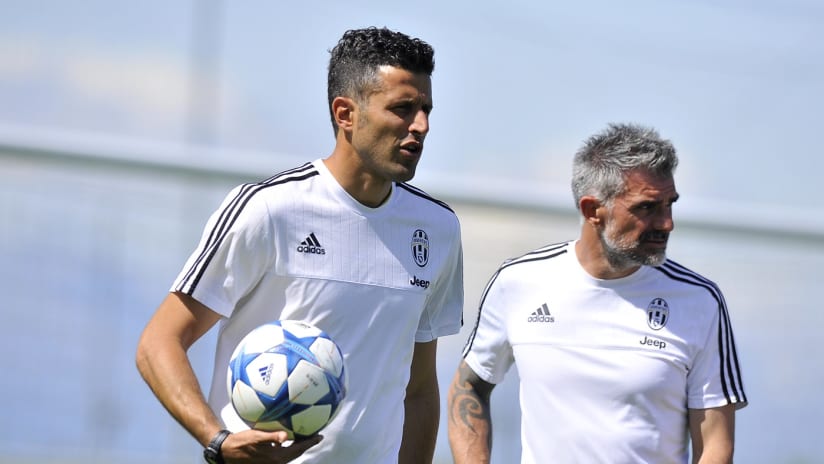 As for the details of this weekend's match, Grosso is keen to see the same application and quality from the team that dominated the league standings from start to finish, and as a result has no intention to alter what has already been quite the winning formula this term.
He concluded: "We're in good shape and we'll continue to work at this high level right up to Sunday's match against Empoli. We have the qualities to play good football and to beat anyone in this Final Eight.
"What will the boys need to do on Sunday? Nothing that we haven't been doing up to this point. We have great respect for Empoli: we will try and beat whoever we come up against, playing our own game as we have done all season."