Hyyrynen & Lundorf renew until 2022!
Hyyrynen & Lundorf renew until 2022!
Hyyrynen & Lundorf renew until 2022!
Here's some double joy for today: Tuija Hyyrynen and Matilde Lundorf have put pen to paper to extend their stay! The two right-backs have committed their future to club which will see them wear the black and white jersey until 2022.
For Tuija, who forms part of the 10 "original" players who have been at Juventus Women since day one, her commitment to the jersey means that the bond between club and player remains strong and she will look to add onto the consistent and tireless displays she has graced us with on the right side of defence.
Hyyrynen's four years at the club have been nothing short of laden in silverware, seeing her win three league titles, two Italian Super Cups and a Coppa Italia, and the fact that she will remain until 2022 is a sign that her hunger to succeed is still very much alive.
The same can be said for Lundorf, who in her first season at the club has grown with each minute spent on the field. Her quick pace and desire to succeed saw her grab her first trophy in her professional career in January 2021, coming in the shape of the Italian Super Cup, and she will no doubt be pushing to add more between now and 2022.
Congratulations Tuija and Mati! We look forward to sharing more memories with you.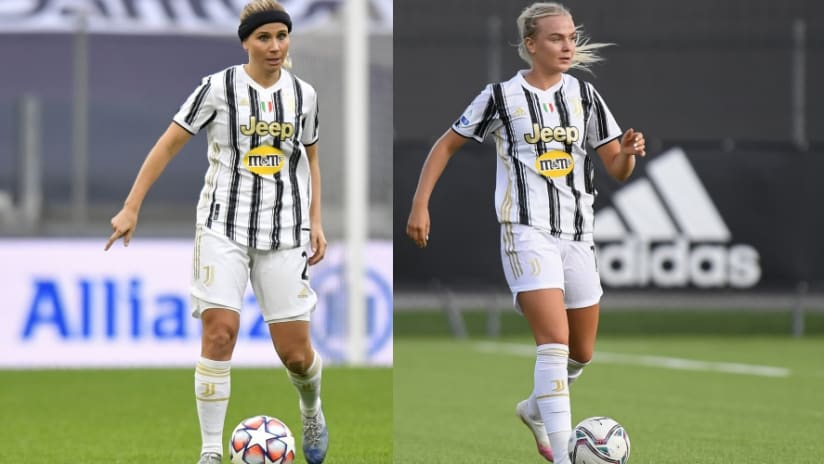 Women | Bianconere until 2022! Hyyrynen & Lundorf renew