A message entrusted to the image. This is the profound meaning, for those who study signs, of the word "icon": an image, or a logo, to which we uniquely identify. It is no coincidence that the Juventus logo is also called: Icon.
It has been part of our new visual identity since 16 January 2017, the date of its unveiling to the world. So far, however, you have always seen it associated with the name Juventus: from today there is something different.
Today we complete a path, which began that day, and which has led us, also visually, to be a global brand, one that lives its maximum expression and its maximum proximity to a worldwide audience in football.
The new visual identity and the Juventus brand have grown, as visibility and consequently as awareness, thanks to numerous initiatives in recent years. And now, we are ready to take that final step that has the ambitious goal of being recognised with a simple symbol.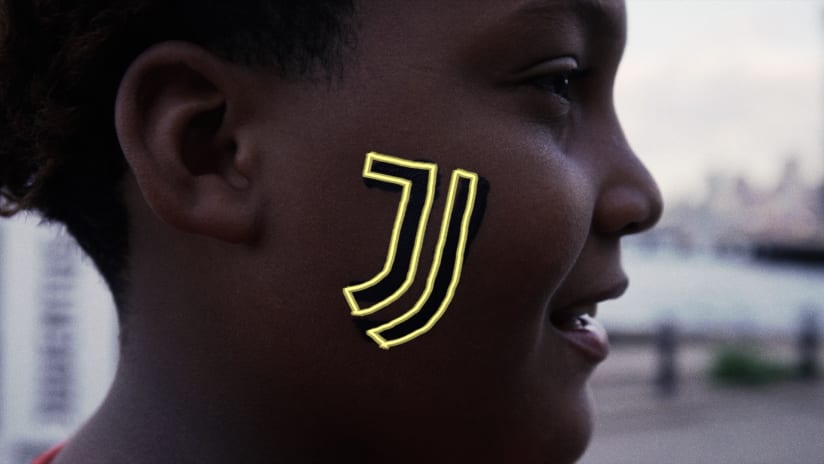 For a few weeks, you may have noticed, we have started to give substance to this idea: Juventus is its Icon, and the Icon is the most concise and complete representation of what the Club is, representing it 100%, without the need for further words. 
The Juventus logo is Juventus: it is its initial, it is created from the black and white stripes, and represents an ambition to win, with a graphic line that ideally goes to make up that Scudetto, which will also be on our shirts next season. 
Speaking of shirts: this evening, against Roma, the Icon version of the logo will debut on the Juventus uniform, definitively completing the path started on 16 January 2017.
Since then, the success and ambition to always be one step ahead, on and off the pitch, according to the philosophy contained in the "Live Ahead" concept, have led to the logo becoming a real brand ­– now one of the most recognised in the world.
It is a brand that, thanks to its new identity since 2017, has been able to appear, in a distinctive way, in different areas, while managing to always be consistent and faithful to its roots. It is an articulated path that was fundamental for the Club's symbol to take on its true meaning for everyone: to enclose and represent the essence of Juventus.
And from this evening, our Icon will be one with our uniform: the process is complete, the Icon is the logo, the logo is the icon.
Welcome to the pitch, Icon!