IN MEMORY OF ANGELO CAROLI
IN MEMORY OF ANGELO CAROLI
IN MEMORY OF ANGELO CAROLI
Renowned former footballer and reporter Angelo Caroli has died at the age of 83.
Caroli – who joined Juventus in 1955 – would go on to successfully made the step from player to reporter, working as a journalist, writer and novelist following his retirement from the game.
Caroli signed for Juventus from Aquila, making his debut away at Bologna – a game he marked by scoring the winner. He was still a schoolboy at the time, and the very next day – in addition to reading glowing reports of his performance in the papers – he was back working on a Greek assignment at the very school where Juventus was formed, the Massimo D'Azeglio.
A forward, Caroli had two separate stints at Juventus. The first ran from 1955 to 1957 and saw him playing for what was a youthful team with no title ambitions. But when he returned, in 1960, Caroli's team-mates were the likes of Giampiero Boniperti, John Charles and Omar Sivori and the side clinched Scudetto glory for the second year in a row. Caroli's career with the Bianconeri came to an end the following season, in which he made three appearances.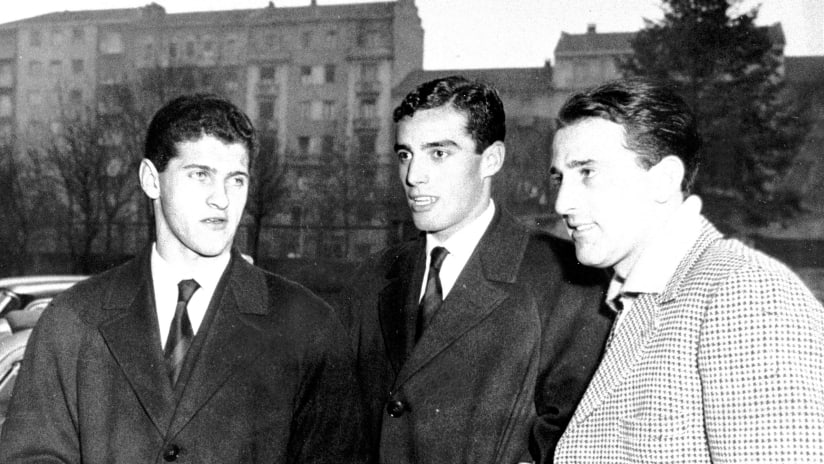 After hanging up his boots for good, Caroli became a sports reporter, in addition to indulging his love of writing by penning a number of mystery novels. He worked with Tuttosport and Stampa Sera, filing articles on Juventus' latest results and celebrating the history of the club in a number of books.
More than one generation of readers grew up admiring his skill and passion. His player profiles in Hurrà Juventus were particularly well-written and will live long in the memory.
Juventus would like to extend its deepest condolences to Caroli's family.