J Women Rewind | Juventus - ChievoVerona | Coppa Italia
J Women Rewind | Juventus - ChievoVerona | Coppa Italia
J Women Rewind | Juventus - ChievoVerona | Coppa Italia
On Wednesday 7 February 2023 Juventus Women will face Harley & Dikkinson Chievo Women for the second leg of the quarter-finals of the Italian Cup. Joe Montemurro's side are defending a 3-0 advantage from the first leg.
The Bianconere have welcomed the team from Veneto to Vinovo twice, a team that has undergone various transformations through mergers between different clubs over recent seasons.
Both meetings were in the league and the result was always a handsome victory for the hosts.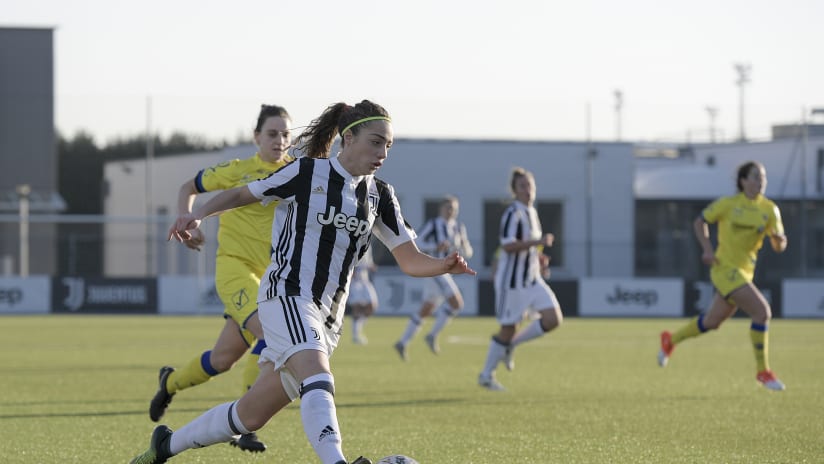 BREAKTHROUGH GOAL
The first meeing was on 13 January 2018. Juventus hosted the then-named Valpolicella. The first goal came as a result of the work of Benedetta Glionna after 29 minutes. A well-executed right-foot shot finished off the move prompted by an assist from Barbara Bonansea.
From there on the match was all downhill.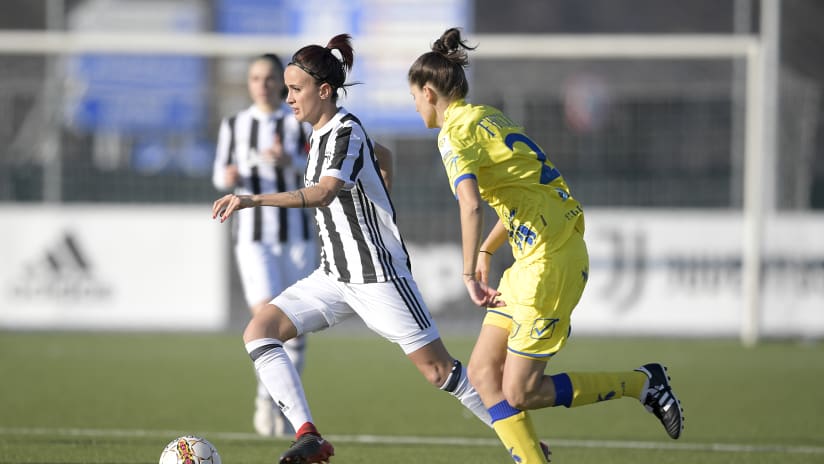 THREE DOUBLES
After Glionna's opening goal, Juve closed the first half 2-0 up with Katie Zelem doubling the lead.
At the start of the second half it was Bonansea who put the home team three goals up. Then, identically, Benedetta, Katie and Barbara repeat their exploits in the same order. Three braces for a perfect 6-0.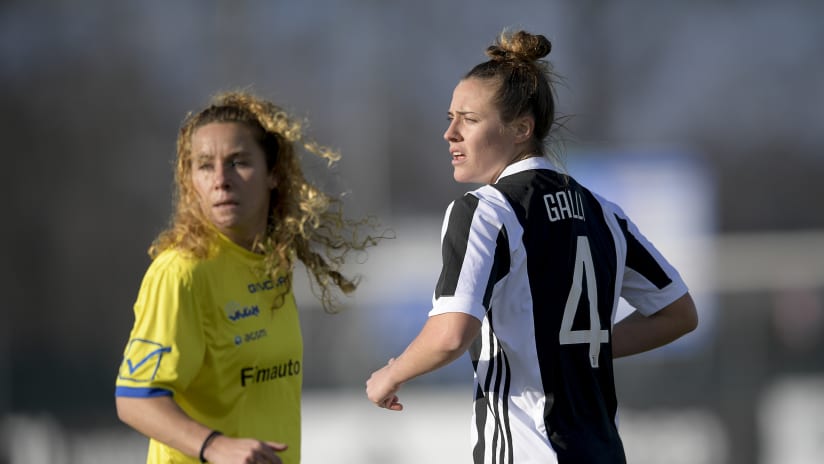 RINSE AND REPEAT
Another 6-0 thrashing arrived the following season when Juventus hosted Chievo at Vinovo.
The one difference however was a symmetry between the two halves, with the six goals being equally divided. In the first half Bonansea, Cristiana Girelli and Eniola Aluko were on the scoresheet.
In the second half, the goals from Lianne Sanderson, Aurora Galli and Girelli confirmed the Bianconere's superiority.