J Women Rewind Update | Juventus-Milan
J Women Rewind Update | Juventus-Milan
J Women Rewind Update | Juventus-Milan
Juventus Women host Milan in Serie A on Saturday 18 February in the opening fixture of the Scudetto phase of Serie A.
The Bianconere have already welcomed the Milanese side four times in the top flight, prevailing in three of the meetings. The goal difference reads 12 scored and four conceded, two of which however were let in on Milan's visit earlier this campaign.
Let's look back at those three wins over the Rossonere.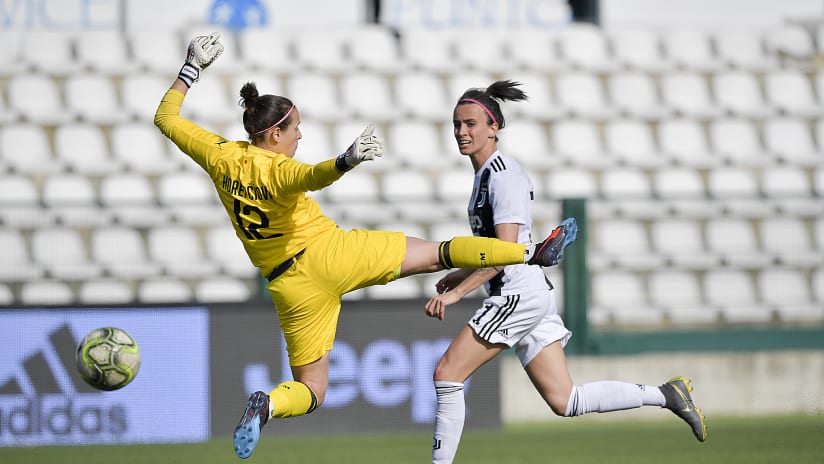 A BRACE FOR B.B.
The first Juventus-Milan was played on 17 February 2019. There was a good crowd to welcome the players at the Silvio Piola stadium in Vercelli.
The 2000 people in attendance had to wait until the second half for the match to be decided. The star of the show was Barbara Bonansea, her brace resolved the outcome. Her first goal was inspired by Cristiana Girelli. The second was all the work of Barbara herself.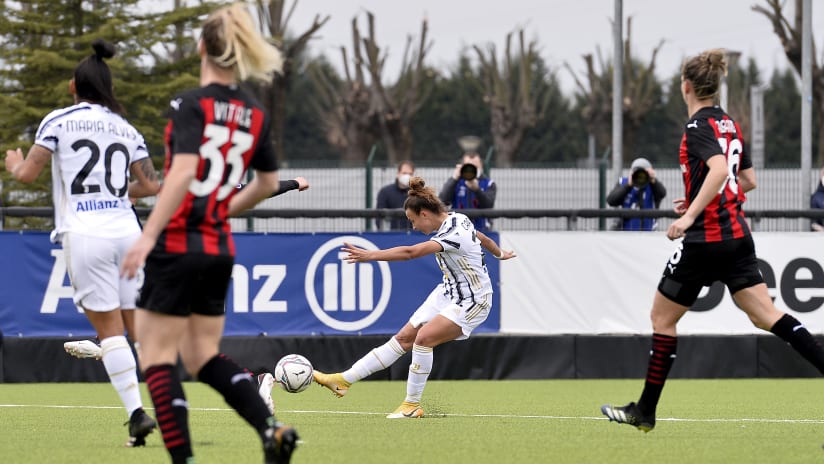 TOP TWO
In 2020, the COVID pandemic interrupted the Serie A campaign. The two teams eventually met again at Vinovo on 27 March 2021.
Juventus-Milan was top-billing, first against second, split by only three points. The outcome on the pitch expressed the difference between the two sides was greater than reflected in the standings.
The result was 4-0 in favour of the Bianconere, with two goals in each half. Bonansea and Lina Hurtig opened the account, Andrea Staskova and Arianna Caruso closed it.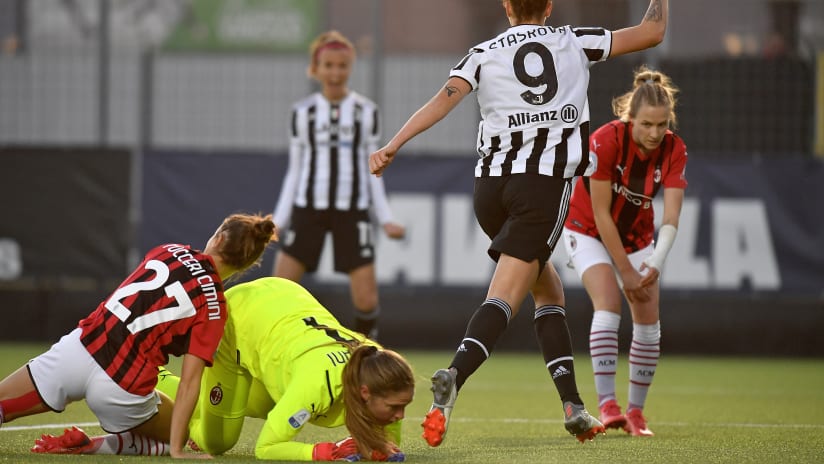 GOALS GALORE
The most recent Juventus-Milan in Turin dates back to 12 December 2021, the highest-scoring encounter between the two teams at Vinovo.
And despite the apparently convincing result, it was also the most highly-contested encounter. Juve were trailing in the first half and it needed the scoring touch of Staskova and Bonansea to turn the situation around.
But in the 69th minute the Rossonere equalised. With less than a quarter of a match to play, it was impossible to predict that the final score would read: Juventus 5-2 Milan.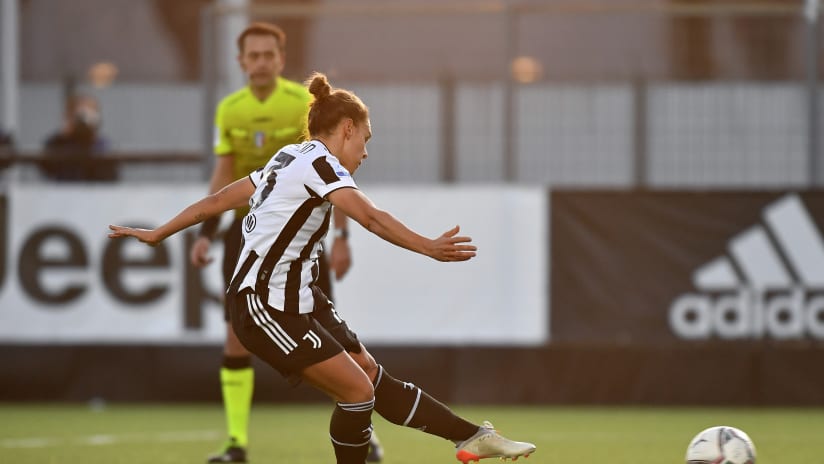 GRAND FINALE
The strength of Joe Montemurro's side saw them overpower the visitors in the game's closing stages, much to the delight of the fans in the ground. Lisa Boattin from the spot, Staskova and Hurtig fired three shots beyond former Bianconera Laura Giuliani.
It turned out to be one of the most convincing performances of Juve's entire campaign.