J Women Rewind | Pomigliano - Juventus
J Women Rewind | Pomigliano - Juventus
J Women Rewind | Pomigliano - Juventus
Pomigliano-Juventus will be played on Sunday 22 January 2023 in Serie A Matchday 14.
This fixture evokes pleasant memories for Joe Montemurro and his team, who last season brought away a goal-laden victory after a sparkling performance, and it could have been more.
Let's see how the events unfolded...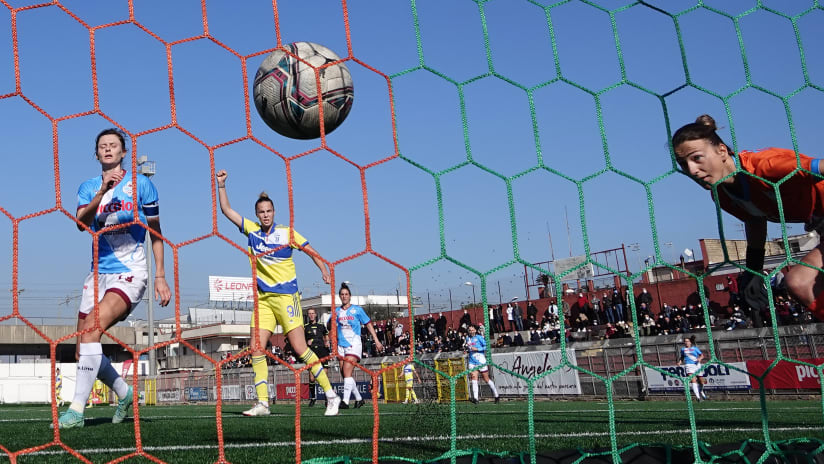 UNEXPECTED ADVANTAGE
Juve started on the front foot. In the first half hour, Martina Rosucci missed from the spot but the Bianconere still took an early lead.
Home defender Sara Cetinja was betrayed by her own uncertainty from a Barbara Bonansea cross as she placed the ball in her own net.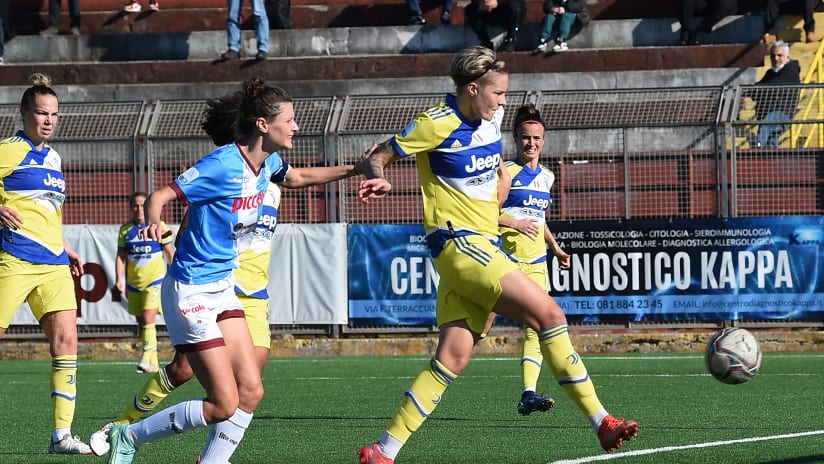 TWO TO THE GOOD
Before going into the break, Juve doubled their lead. Lina Hurtig pounced on a shot from Arianna Caruso blocked originally by Cetinja.
The Swedish winger had no difficulty in diverting the ball home for 2-0.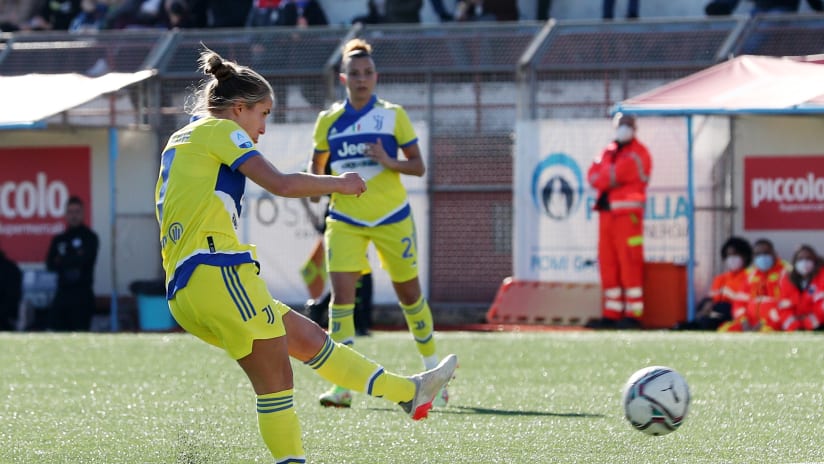 ANOTHER GOAL, ANOTHER SCORER
After the interval the goals continued to arrive, all from different scorers. The third was the work of Valentina Cernoia. A trademark left-foot finish into the corner from the edge of the area.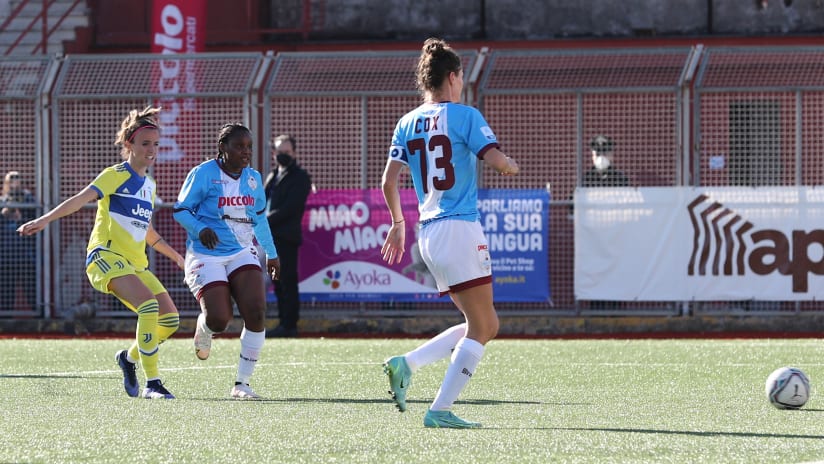 BONANSEA STEPS UP
Around the hour mark, Bonansea stepped up a gear. Barbara set off on one of her typical runs.
With a sharp stop she created space before firing an unstoppable shot in at the near post.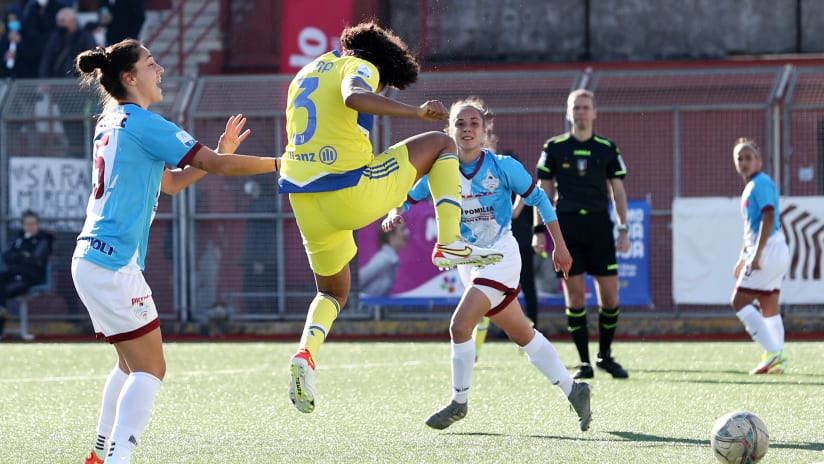 HIGH AND DRY WITH FIVE
Juve were offered a chance for goal number five with another penalty, but it was an off-day from the spot as also Annahita Zamanian failed to convert.
No harm done, though, as Sara Gama grabbed the fifth in the first minute of added time.