J Women Rewind | Sassuolo - Juventus
J Women Rewind | Sassuolo - Juventus
J Women Rewind | Sassuolo - Juventus
Sassuolo have hosted Juventus Women in each of the five seasons since the Bianconere were founded. The Lady has prevailed in four of those five matches. The background photo takes us back to the first encounter in Emilia. It was 25 March 2018 and the Juventus line-up read: Giuliani; Hyyrynen, Lenzini, Salvai, Boattin; Rosucci, Galli, Caruso; Bonansea, Cantore, Zelem.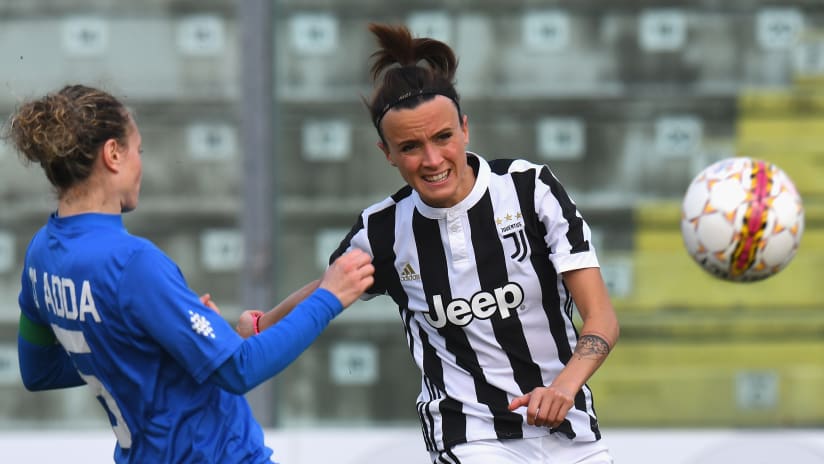 25 MARCH 2018: SASSUOLO 0-5 JUVENTUS WOMEN
It was a day to remember for Barbara Bonansea. In Juventus Women's inaugural campaign, Barbara grew in confidence match after match, culminating in a four-goal salvo at the Enzo Ricci stadium - one with her left foot, one with her head and two with her right. In a support role was a young Sofia Cantore - who like Martina Lenzini had a spell at the Neroverde before returning to base camp at Vinovo. Cantore scored the game's other goal and set up Bonansea with two assists.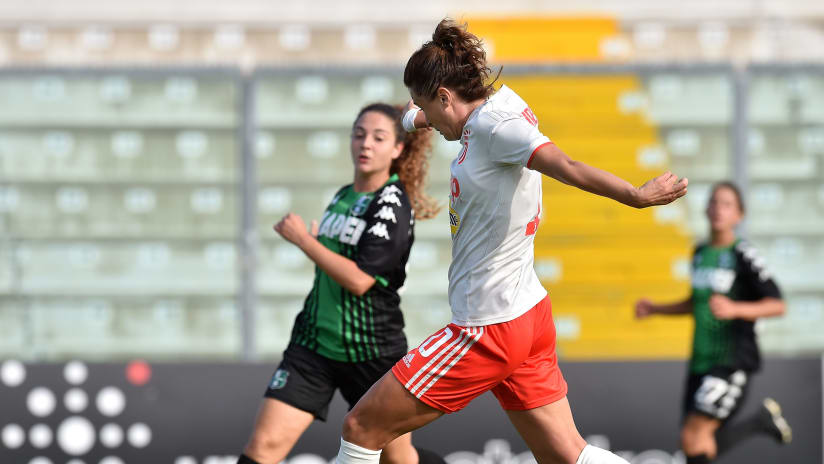 22 SEPTEMBER 2019: SASSUOLO 1-3 JUVENTUS WOMEN
Eniola Aluko made the breakthrough late in the first half. Cristiana Girelli tied up the loose ends with two goals in three minutes at the midway point of the second period. Daniela Sabatino snatched a consolation goal for Sassuolo, which took nothing away from the Bianconere's first away win after back-to-back league titles.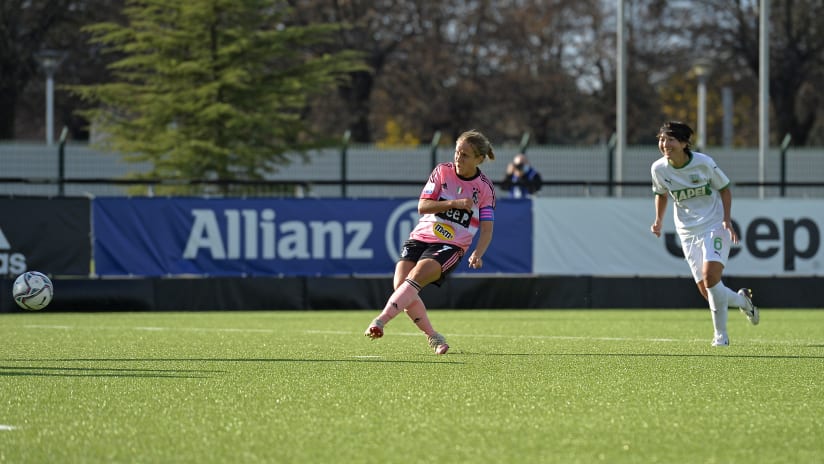 18 APRIL 2021: SASSUOLO 0-3 JUVENTUS WOMEN
Valentina Cernoia struck home and away against Sassuolo in season 2020/21. On top of her one goal at home was a personal double in the away fixture in Emilia. Maria Alves expelled any doubt as to the outcome of the game. Before kick-off few would have expected such a dominant display as Juve inflected the first and only defeat on home soil for Sassuolo with only three matches remaining in the league campaign.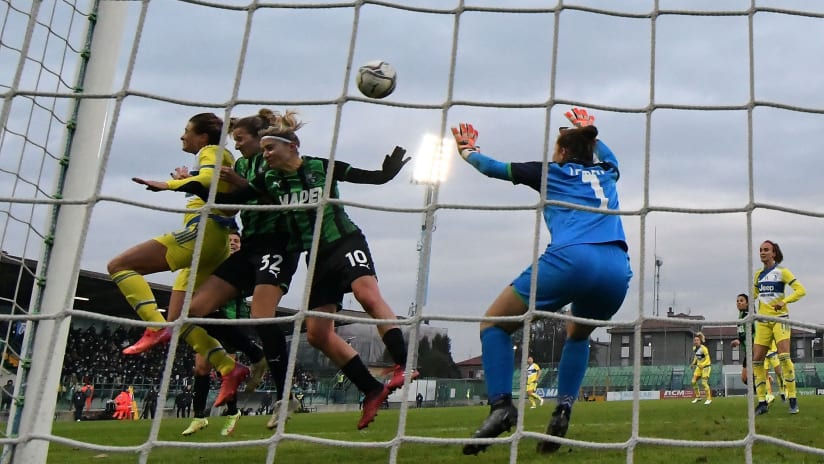 4 DECEMBER 2021: SASSUOLO 0-2 JUVENTUS WOMEN
Last season's Sassuolo-Juventus confirmed the favorable sequence of the Bianconere in Emilia. The player that emerged protagonist this time was Cristiana Girelli. The striker's involvement started as early as the 21st minute when she struck the post. The goals arrived after the interval, breaking the deadlock with a header from an Amanda Nilden cross. And it was via the aerial route that she added her second, this time meeting a Lisa Boattin corner. The number 10's brace met not reply as the Bianconere took another step towards ending the first half of the campaign unbeaten and top of the table.