Junior journalists interview Gigi
Junior journalists interview Gigi
Junior journalists interview Gigi
Gigi Buffon is no stranger to press conferences. Only three days after facing the media in Seville ahead of his team's latest Champions League tie, Juventus' captain answered the questions put forward by 18 Junior Members, winners of the Junior Reporter contest, this afternoon in Vinovo.
From childhood hobbies and aspirations, his proudest achievements to plans for when he eventually hangs up his gloves, Buffon was kept on his toes by the young journalists gathered in the club's Media Center.
Without any ado, Buffon was already giving insight into an all-important aspect of his job as a goalkeeper: how to tell which way a striker is going to shoot.
Needless to say, Juve's captain tackled the technical question with aplomb.
Once he'd explained how to anticipate shots from opposition forwards, next up was a fond flashback to his first ever spot-kick save in Serie A, in which he prevented Oliver Bierhoff from scoring for Udinese against Parma back in 1996.
Keeping to matters on the pitch, Buffon admitted that he would never cry after making a mistake, but rather enter a state of self-analysis and look closely into the reasons behind his errors.
And, what of the crazier streak that often goes hand in hand with being a goalkeeper?
Looking back at where it all began for him, Buffon revealed that he did not start between the sticks until was 12.
Indeed, the Juve skipper spent his formative years trying his hand at other sports, from basketball as a young boy to tennis as he grew up, all while he was training to become a professional footballer.
This was always Buffon's dream job, but, never short on flexibility and preparation, he always had a back-up option: to become a PE teacher. In short, coming from a family of athletes would always rub off on his career path, whether he made it as a pro or not.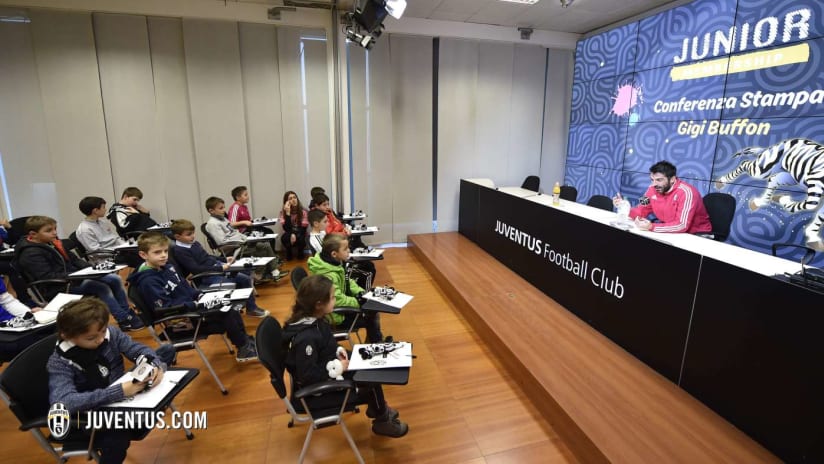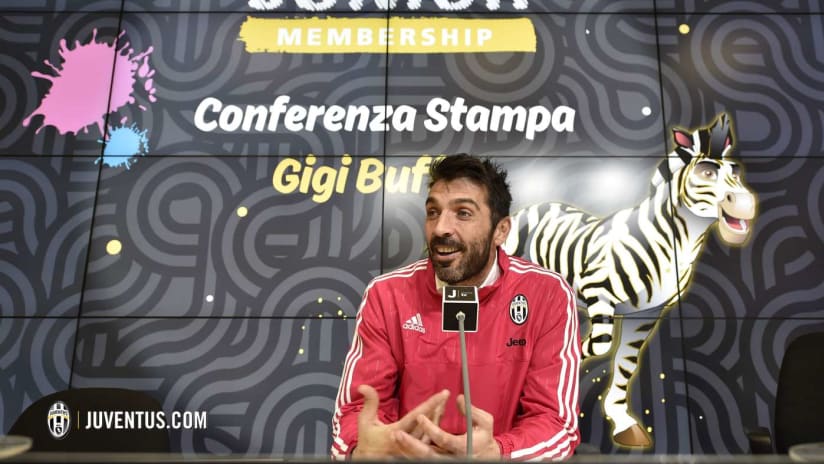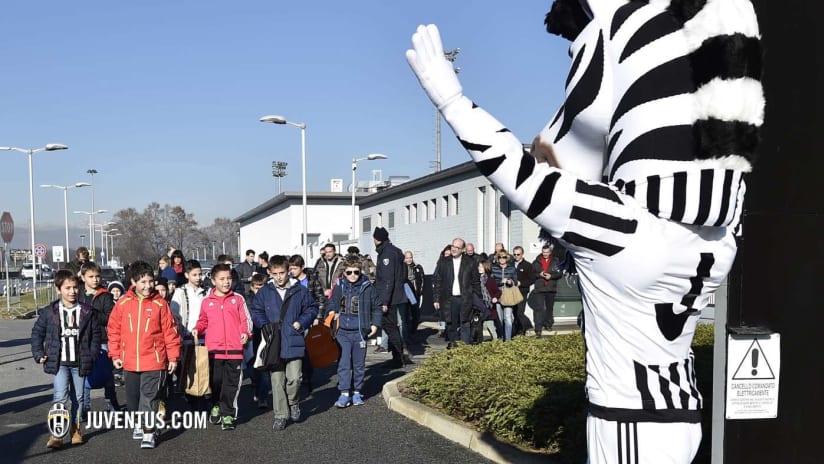 After 20 years competing at the top level, a good two-thirds of his playing time took place before the children present in Vinovo were even born.
His proudest moments? The list, as you can imagine, was not lacking in achievements. Counting among them were: debuting in Serie A with Parma, winning his first Azzurri cap, lifting his maiden league title and the four successive Scudetti sealed with the Bianconeri.
Asked where the future lay for when he finally retires from the game, Buffon underlined his desire to stay in football, despite not knowing yet exactly in what capacity.
A dogged shot-stopper on the pitch, a loving father off it, Juve's captain wrapped up his press conference proving to all that his and any parent's duties reach far beyond the realms of the football field.
And with those final words of wisdom, Buffon quite literally signed off, putting pen to posters, replica shirts and footballs, leaving his mark on an array of memorabilia to cap off a truly unforgettable experience for all in attendance.
For those budding Bianconeri journalists out there, there will be further opportunities to pose questions to players by buying a Junior Membership and entering the contest on this page.