Juve-Milan, Matchday stats!
Juve-Milan, Matchday stats!
Juve-Milan, Matchday stats!
A PAST MEETING #ONTHISDAY: Only once have Juventus and Milan face each other on 6 April in Serie A (in the 1996/97 season): that remains the biggest victory for the Bianconeri against Milan in the Italian top flight (6-1).
UNDER THE MOLE: The two sides have met on 83 occasions in Serie A: 42 victories have gone in the way of the Bianconeri, 21 in favour of the Lombardians, and 21 draws.
UNBEATEN AT HOME: Juventus are one of four teams still unbeaten at home across Europe's top five leagues; alongside PSG, Liverpool, and Borussia Dortmund.
GOAL AVERAGES: In the last three Serie A seasons, Juventus recorded an average of more than two goals per game (2.1 in the current one) - it has only been succeeded in three of the previous 56 seasons in the top league.
ONLY ONE GOAL IN THE OPENING 15: Juventus is the team to have conceded the least amount of goals in the opening 15 minutes of a game in Serie A: only one.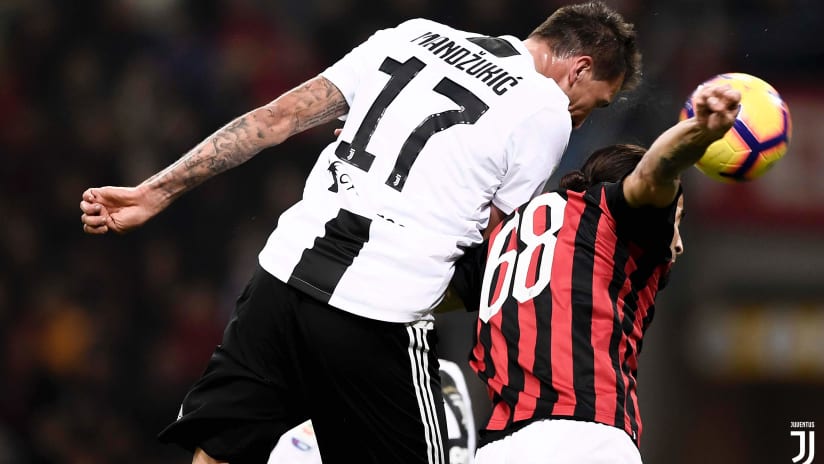 IN THE BOX! Juventus is the team to have scored the most goals inside the penalty area (57), while Milan is one of the three teams (with Napoli and Torino) to have reached the double figures of goals from distance (10).
OH, MARIO! Mario Mandzukic has scored two goals in the last five Serie A matches against Milan: Juventus have won all 28 league matches that the Croatiain has scored in.
MOISE! Among the active players with at least two goals, the Juventus striker, Kean, is the one with the best average minutes / goals (one every 53 mins played) in the five major European championships.
PAULO, 5 FROM 9: Paulo Dybala scored five goals in nine Serie A appearances against Milan: in particular he played an active part in four goals in the three matches at the Stadium against the Rossoneri.
ALLEGRI & THE ROSSONERI: Massimiliano Allegri coached Milan between 2010 and 2014: overseeing 133 on the bench in Serie A (74 wins, 34 draws, 25 defeats).