Juve-Porto | The press conference of Pirlo & Bonucci
Juve-Porto | The press conference of Pirlo & Bonucci
Juve-Porto | The press conference of Pirlo & Bonucci
Like a final
"Tomorrow is like a final for us and it will be for Porto too. To overturn the result we will have to give our all and be clever in managing the game, playing a very technical one, because Porto will be compact, with two narrow lines and therefore there will be little time to think. We can't just try to break through the centre immediately, but rather have the patience to make them expand. We watched and re-watched the first leg, we would have liked to have played it differently, but when you go a goal down after a minute the plans change. We will have to avoid mistakes and manage the 90 minutes at maximum concentration, knowing that we are facing a very strong team from a physical point of view, which can play with the traditional 4-4-2 or with a five-man defence as it has done in several important matches. We know the importance of the Champions League and when there is the possibility of playing these games, the desire to take the field is great. We know we have all the credentials to move forward. We do not underestimate the quality of Porto, but we are Juventus and we have to think we can go through."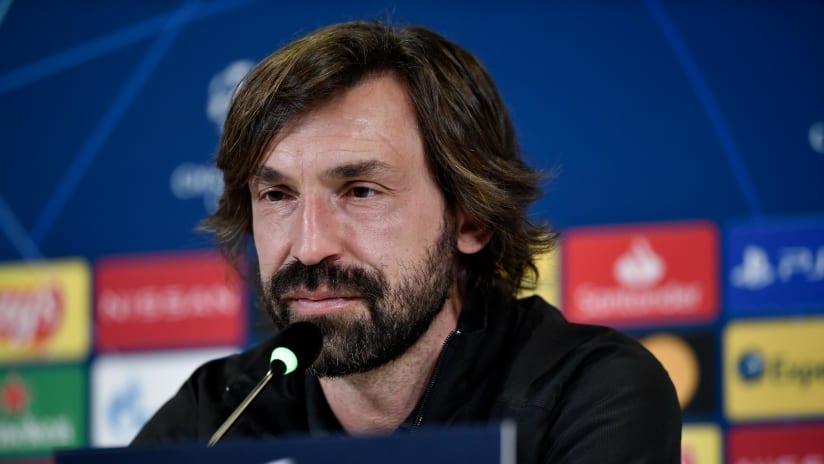 Team news
"Danilo's absence is a heavy one, but we will do our best to field the best possible team. Apart from Matthijs de Ligt, who only warmed up with the team, the others are available and, even if they are not 100%, it's already a lot to have the possibility to choose. Arthur is not 100% but he could still play from the start, hoping that he will last. I had spoken to Federico Bernardeschi this summer, having bumped into him at the seaside and I had proposed to him the idea of ​​playing left-back, which is what his physical strength and his running ability allows him to do so. He was keen and we will continue to field him there, right now he is fine and he could play from the start. Weston McKennie is doing well enough, but he has been having a little problem for some time and can only play in parts of the game. Alvaro Morata is always improving, he is ambitious and always tries to find the right solutions based on the opponents, on which he loves to read up on. Cristiano Ronaldo lives for these matches, he is fired up and well-rested."
"We will take the field with the spirit that distinguishes Juve, with the desire to take home the victory, with respect for Porto and with the awareness that, with the spirit of sacrifice and a desire to fight, great results can be achieved. The last time we had to recover a 2-1 away match was against Benfica in the semi-finals of the Europa League. I was on the pitch and I remember that the frenzy to score right away affected us, so tomorrow we will have to be patient, play tidy and careful, because a goal can be scored even at the last minute. However, we must also know that Porto will not come here to try to defend the result, and they will play on the counter-attack. The mistakes of the first leg served as a lesson, this team is made up of men who know their responsibilities and tomorrow we want to take the field to bring Juventus to where it deserves. We will not be able to afford to give even a second to our opponents. Playing so much and always having a strong approach is a bit difficult, but it doesn't have to be an alibi. Even the fact of not having had a proper summer preparation affects things a little, but tomorrow evening we will only have the task of going 1,000 mph from the warm-up until the end of the game."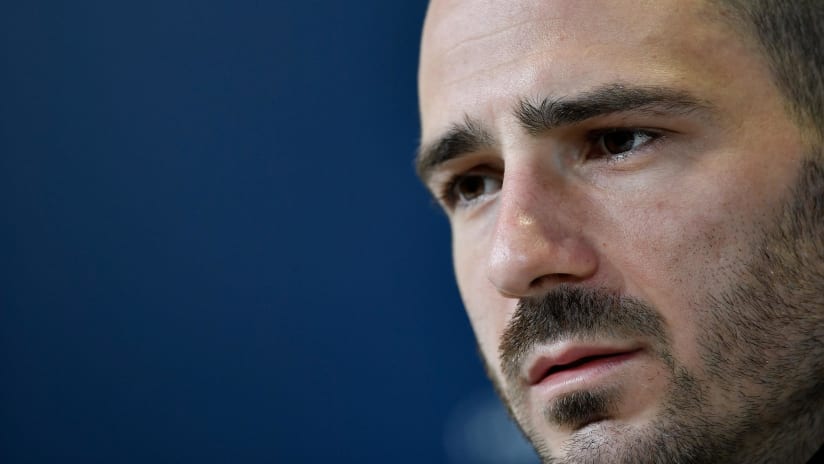 "I'm back after almost a month of forced rest and the coach will decide who to field. I can't wait to take the pitch, but whoever is called upon will be ready. Merih Demiral is gaining more and more confidence, he needed time to find himself physically and mentally after his injury and now he is proving to be a fundamental part of the team, also because he transmits energy and enthusiasm to the whole group. Federico Chiesa plays free from any kind of pressure, if he makes a mistake he chases, gets his head down and starts again, he's a genuine guy and this allowed him to settle in quickly. Cristiano is always energised when these matches come around, if it were up to him he would only play Champions League matches, so you can imagine with what determination he approaches tomorrow's game!"