"For having built many projects together with students, families and schools, aimed at a formation that is not only competitive and sporting, but also existential. Projects dictated by attention and care towards young athletes."
These are the motivations with which, during a "virtual" ceremony streamed by FIGC SGS, yesterday, Juventus were awarded as the "Best Professional Football Club" at the "Grassroots Awards 2020" - the annual award dedicated to the best initiatives committed to children and youth football.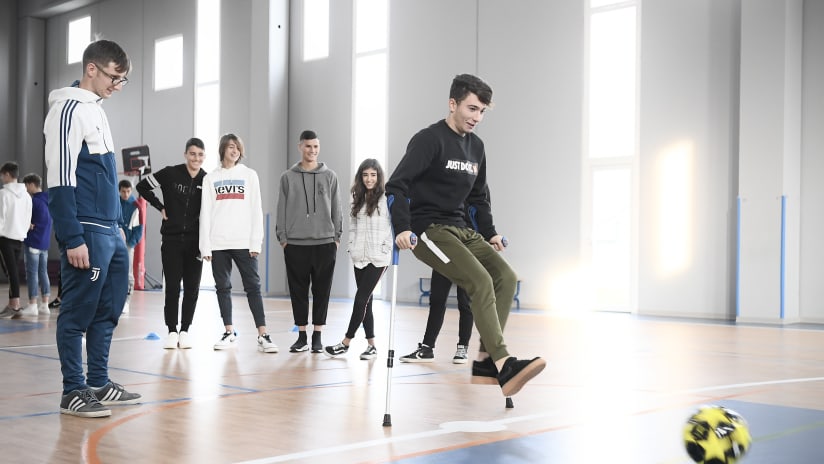 In particular, the Club stood out for the projects designed and created as part of the "Juventus Goals for Education" activities. In recent years, with "Fair People", but also with "Un Calcio al Razzismo" (A Kick at Racism) and "Juventus for Special @ School". Juventus wanted to draw a clear line with respect to the past, focusing on content, messages and values that football conveys, thus generating active discussions amongst younger generations. All in a continuous path and not in moments, within the school curriculum and shared with the teachers.
Yesterday's award, together with feedback from students, parents and teachers, is the confirmation that the road taken is the right one: the challenge, now, is to involve more and more girls and boys, and share the projects with anyone interested in advancing them in their community.