Juve players talk at the Gran Gala Del Calcio
Juve players talk at the Gran Gala Del Calcio
Juve players talk at the Gran Gala Del Calcio
It was a party atmosphere on Monday night in Milan at the 2017 Gran Gala del Calcio awards with Juventus taking home many of the honors including best player and best team.
Lots of the Juve stars were in attendance and here's what they had to say:
BUFFON
"Yesterday's victory against Crotone was much needed in order to keep up the pace with the teams who are doing amazing in front of us in the championship. We have to start winning again with consistency," he explained.
"Friday will be an important match and I hope a spectacular one. Will the next games decide the championship? No, but next week's game in the Champions League will be decisive. De Sciglio? I'm glad for him, he is a guy who deserves it. He has great talents and can still give much to Juve and the national team."
DYBALA
"It was a wonderful year for me. It wasn't a dream, but we enjoyed a great championship season in the league and a good run in the Champions League. I am happy to be here and thank all those who appreciate my football and voted for me.
"Here in Italy I've grown so much. The football is difficult and the teams are very close... the Napoli match? They play very well at the San Paolo, but we will do our best to bring home the victory."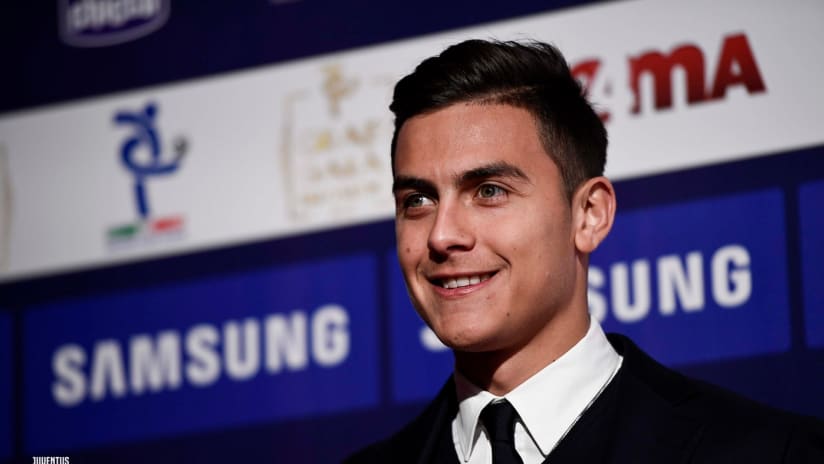 PJANIC
"Gonzalo Higuain is very motivated, we will see if he will be available against Napoli. We hope so, but even if he's not we will do our best to get the three points. What can we expect on Friday night? A match between two top teams, who will battle to the end for the Scudetto.
"We respect Napoli who are ahead of us, but we want to play our game and win. Of course, it will be difficult because they are very good. We have many champions and, although we have shown some struggles, we want to win the Scudetto which is the number one goal, and hope to continue our run in the Champions League."