Juventus vs Maccabi Haifa 2009/10: Where are they now?
Juventus vs Maccabi Haifa 2009/10: Where are they now?
Juventus vs Maccabi Haifa 2009/10: Where are they now?
As Juventus gets set for Wednesday night's Champions League match against Maccabi Haifa, we take a look at the Starting XI of our one and only previous encounter versus the Israeli outfit in 2009/10 and ask the question: "Where are they now?"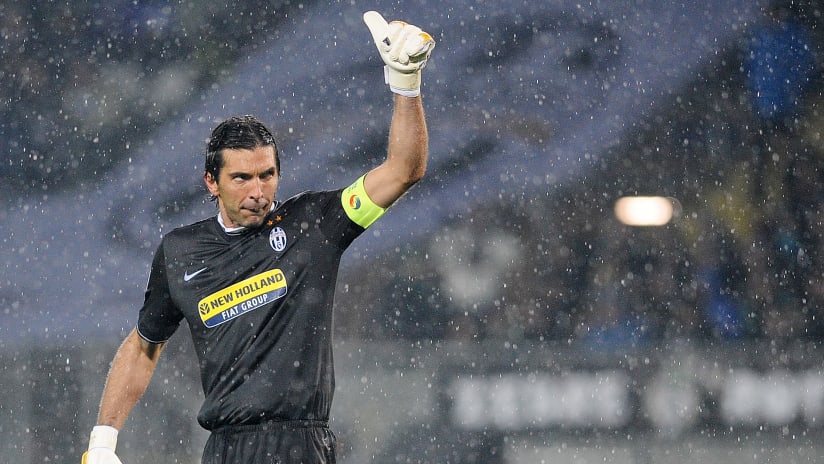 The GOATkeeper himself, Gianluigi Buffon! Keeping a clean sheet in the match against Maccabi, Buffon would continue his legendary career in Bianconero, going on to win Serie A a further seven times, in addition to five Coppa Italia titles and four more Super Cups. In between a single season spent at PSG, Super Gigi would return to the club once more, before departing at the end of 2021 to rejoin first club Parma, where he still plays today in goal at the age of 45, further cementing his legend.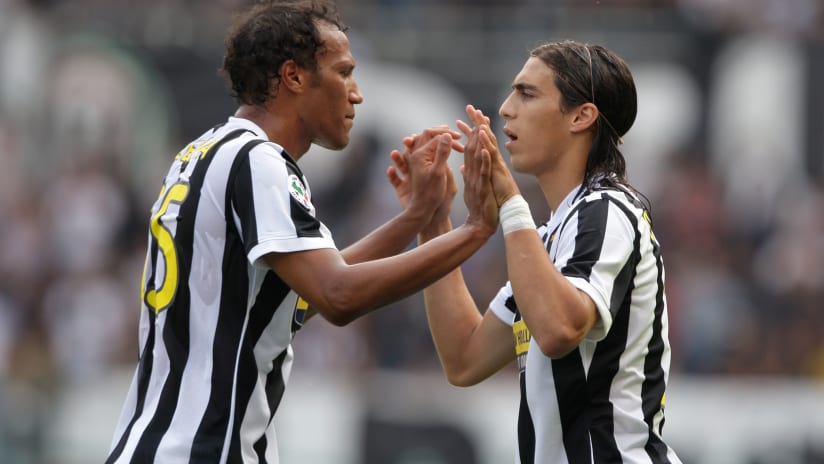 His final season for the club after having spent a total six years in Bianconero, Jonathan Zebina went on to play a campaign in Brescia, before returning to his homeland of France where he played for Brest and Toulouse and then finally hanging up his boots at Arles-Avignon in 2014. Winning two titles at Juve and also scoring his first and only goal for the club in the Europa League in 2009-10, today, Zebina has seemingly left the world of football behind to pursue his other passion as an artist.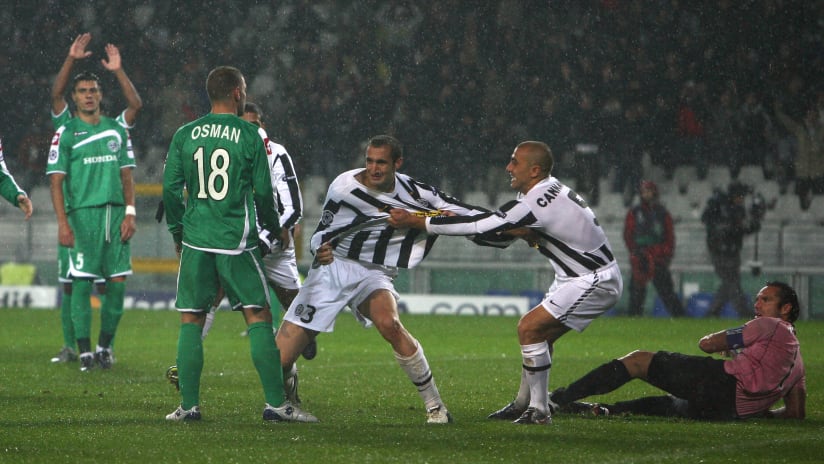 World Cup winner, Fabio Cannavaro returned the Bianconeri for 2009-10, following a three-year spell at Real Madrid. Cannavaro would depart Juventus at the end of the season, continuing his playing career for a further year at Al-Ahli before finally calling it quits. Cannavaro then embarked on his coaching career, beginning as an assistant at last club, Al-Ahli in 2013/14, as part of the backroom staff. He continued onto China with Guangzhou Evergrande, taking over from Juventus legend, Marcello Lippi, before a spell in Saudi Arabia at Al-Nassr, and then returning to China with Tianjian Quanjian and another spell at Guangzhou, moving onto the China national team where he would take over from Lippi once more. In September 2022, Cannavaro was recently appointed as manager of Serie B, Benevento, marking his first job in his homeland.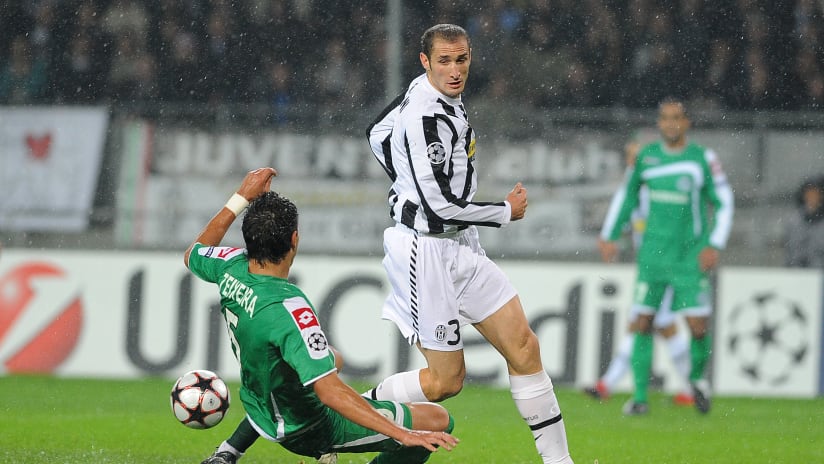 THEGR3ATONE himself and scorer of this game's winning goal from a header. Giorgio Chiellini's Juventus career recently concluded this summer, after having racked up an impressive 10 Serie A titles, five Coppa Italias and five Super Cups and 561 appearances in the Bianconeri shirt. Chiellini famously made the move to California with LA FC, as we linked back up with Giorgio during this pre-season's Juventus Summer Tour, Powered by Jeep in the USA.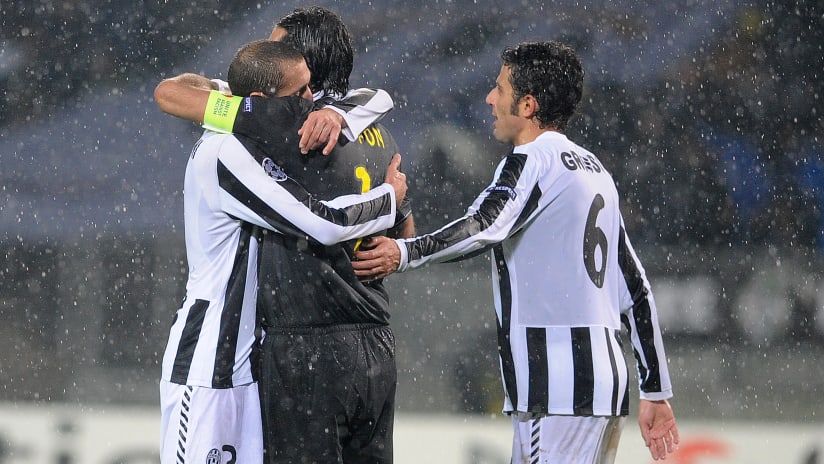 Another World Cup winner in the Juventus side that day, Fabio Grosso was also in his debut season at the club. He would go onto score two goals that season, his only goals of his Juventus career, which would conclude in the summer of 2012, adding a Serie A title to his trophy cabinet as he retired from professional football. A coaching career began shortly after, where he would join the Juventus Youth Team set-up in 2013/14. In 2017, Grosso departed to join Serie B side Bari, with spells following at Hellas Verona and Brescia and then in Switzerland at Sion. Recently in 2021, Grosso was made manager of Frosinone and is currently taking the reins of the Lazio-based outfit.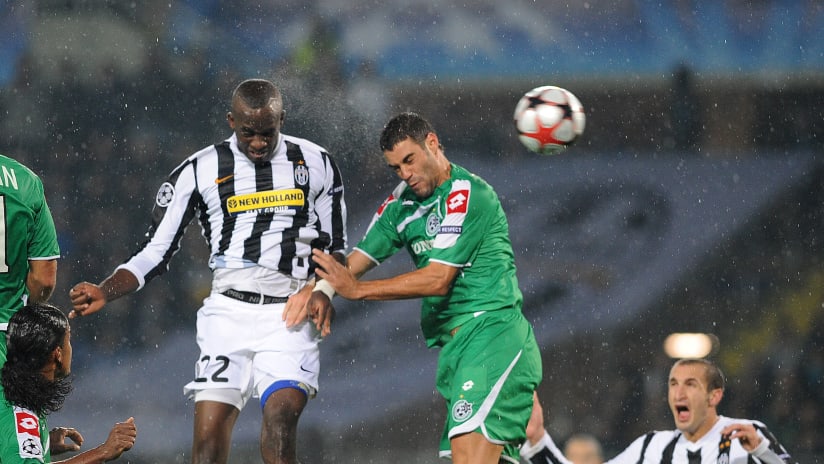 Mohamed Sissoko enjoyed a long-standing career, leaving a big impression on the Bianconeri, despite spending just three seasons in Turin. Following the conclusion of the 2010/11 season, the Malian midfielder moved onto PSG where he captured the Ligue 1 title in Paris, before returning to Italy for a loan spell at Fiorentina. Sissoko then enjoyed spells around the global featuring for Levante, Shanghai Shenhua, Pune City, Ternana, Mitra Kukar, Atletico San Luis and Kitchee before finally concluding his career in France at Sochaux.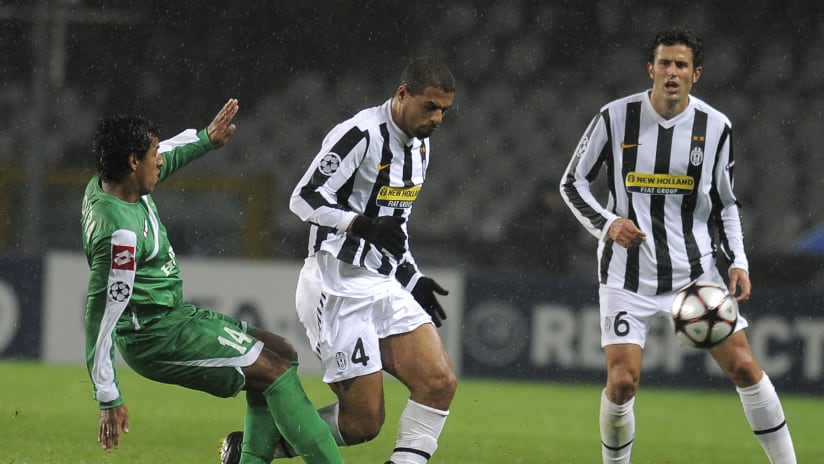 Felipe Melo was in his maiden season at Juventus in 2009/10 after transferring from Fiorentina, where he concluded the campaign scoring three goals in 40 appearances. Melo moved on from the Bianconeri in 2011, signing for Galatasaray and then returning to Italy with Inter Milan in 2015. Felipe Melo then went back to his homeland of Brazil in 2017 where he is still currently playing at the age of 39 with Fluminese, after having initially joined Palmeiras, where he spent four seasons.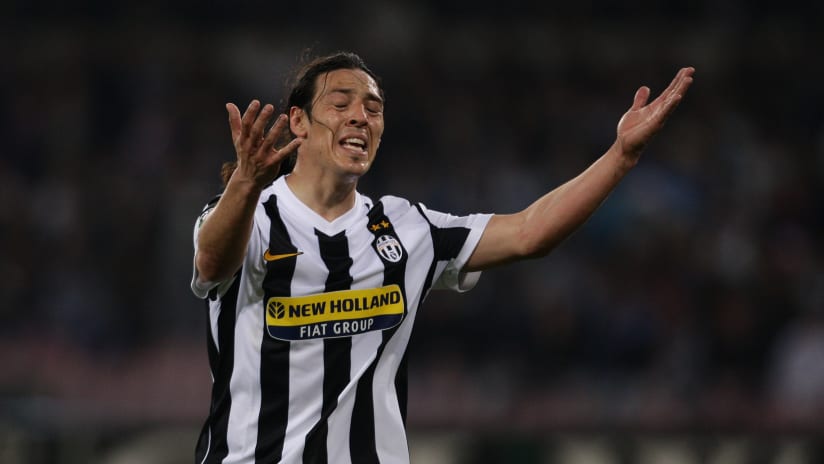 In what would be his final season in Bianconero, concluding eight years at the club. Mauro Camoranesi's time at Juventus would end with three Serie A titles secured alongside two Italian Super Cups, with a total of 32 goals in 288 games. Mauro moved onto Stuttgart, spending one season, before then heading back to his country of birth in Argentina to play for Lanus and finally Racing Club where he ended his playing career in 2014. Dipping his toe into management in 2015, Camoranesi took over at lower league Mexican club, Coras de Tepic, and then going back to Argentina with Tigre in 2016 and then ending up back in Mexico with Tapachula. 2020 saw Camoranesi try his first-hand at football management in Europe, more specifically in Slovenia with Tabor Sezana before moving onto Maribor where he was most recently manager until 2021.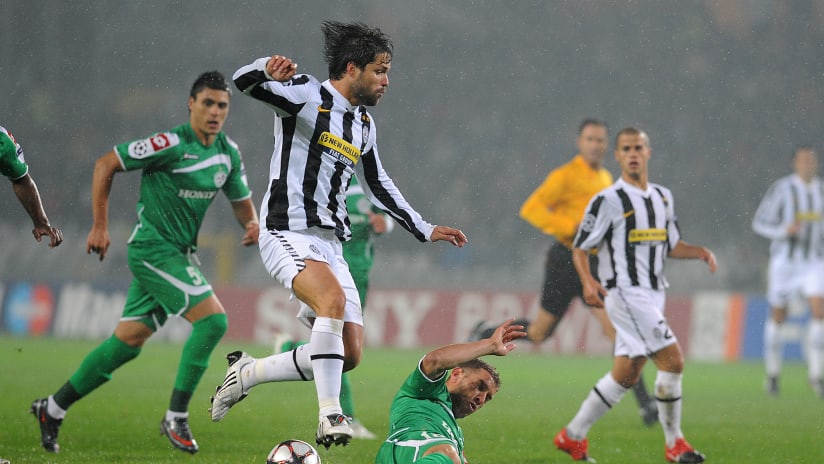 Assistman of the match, and despite only one season in Bianconero, Diego remains a well-thought of player by the Juve faithful, in which he finished the year with seven goals in 47 appearances. Diego was transferred back to Germany with Wolfsburg at the end of 2009/10, with two spells at Atletico Madrid, following a further transfer to Fenerbahce, before heading back to Brazil with Flamengo in 2016, where he remains wearing his iconic #10 shirt until today, still playing at 37 and having won numerous titles in his homeland.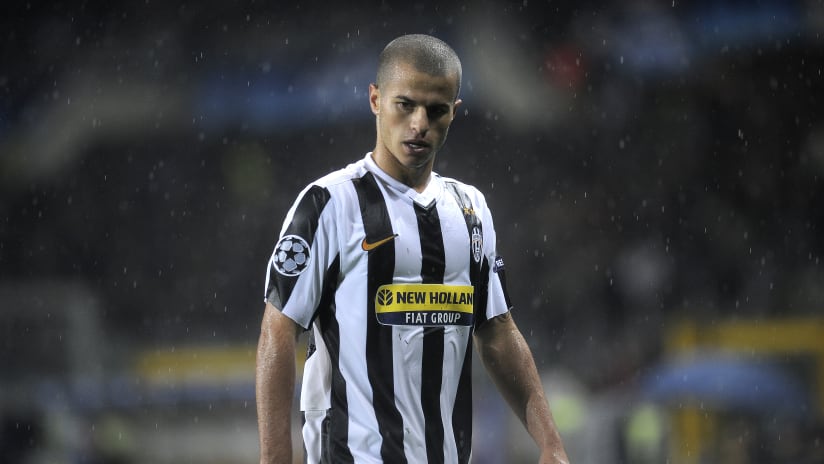 Sebastian Giovinco spent almost a decade on the books of the Bianconeri, will loan spells at Empoli and Parma during his stint. The "Atomic Ant" moved onto Canada with Toronto FC in January of 2015, where he became not only a club, but MLS icon as he hit an incredible total of 83 goals in 142 games, setting numerous league records in the process. Sebastian signed for Saudi Arabian club, Al Hilal in 2019 and then returned to Italy at the start of 2022 with Sampdoria, spending the remainder of the 2021/22 season in Liguria. Most recently, Giovinco popped into Vinovo last week to announce his intentions of joining the Juventus Academy Toronto family!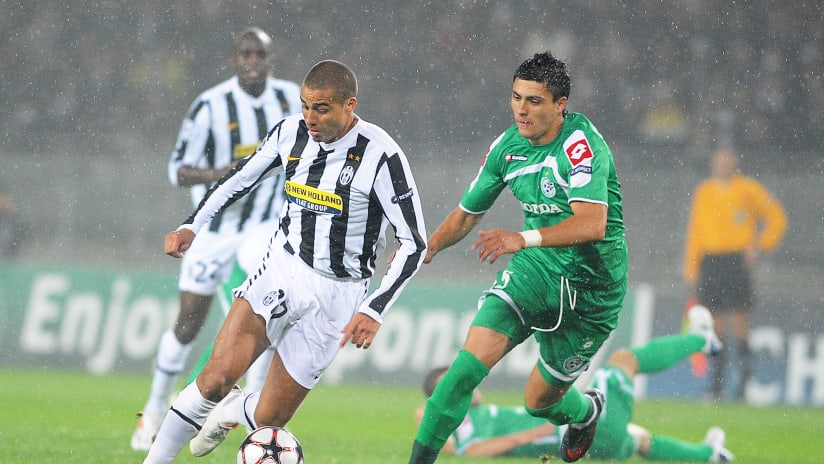 In what would be David Trezeguet's final season at Juventus, the legend finished his Black & White career as the club's highest-ever foreign goalscorer, surpassing Omar Sivori and becoming the fourth-highest overall goalscorer on 171 goals. He then moved onto Spain with newly promoted, Hercules, before going to Baniyas in the UAE. Trezeguet returned to his fatherland of Argentina, joining giants, River Plate and then Newell's Old Boys, finally concluding his career in India with FC Pune City. Trezeguet returned to Juventus in 2015 as President of the Juventus Legends, before then becoming a Brand Ambassador in 2018 which he held until 2021.