Meet Juventus Women!
Meet Juventus Women!
Meet Juventus Women!
Juventus Women is up and running after today's press conference in which Head of Academy & Women's Football, Stefano Braghin and Head Coach, Rita Guarino introduced the new team to the media in Vinovo.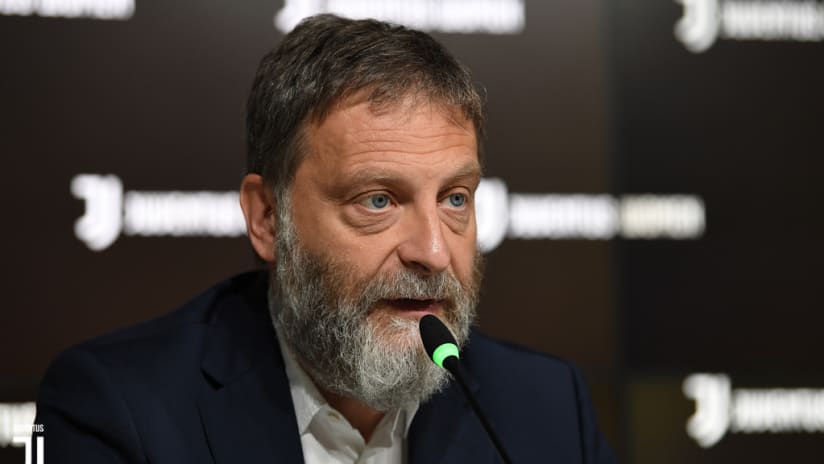 BRIGHT FUTURE FOR WOMEN'S FOOTBALL
"It's a pleasure to be announcing the birth of an important new event in the history of Juventus. From next season, we'll be competing in the Serie A Women's division and this will be the first time that a female team takes part in an official league.
"Women's football is finally beginning to emerge from the dark and it's now meeting the same level as the men's game both in terms of rights and exposure.
"Bearing in mind the sport's future potential, Juventus has started to build this team and we hope that our involvement will in turn help women's football to keep growing as a whole."
THE MAKING OF JUVENTUS WOMEN
"Around four or five weeks ago, we started to assemble the squad. The standard is very high, as is the professionalism of the project as a whole. Having the level of facilities that we do for our youth sector will bring added value for our women's team. Our aim is to grow quickly and become a model for other women's teams looking to do the same.
"We've recruited some high-profile names, with several players representing the Italian or foreign national teams. We've opted for a healthy mix of experience and youth. We're building this team with a long-term approach and we're not just interested in immediate success."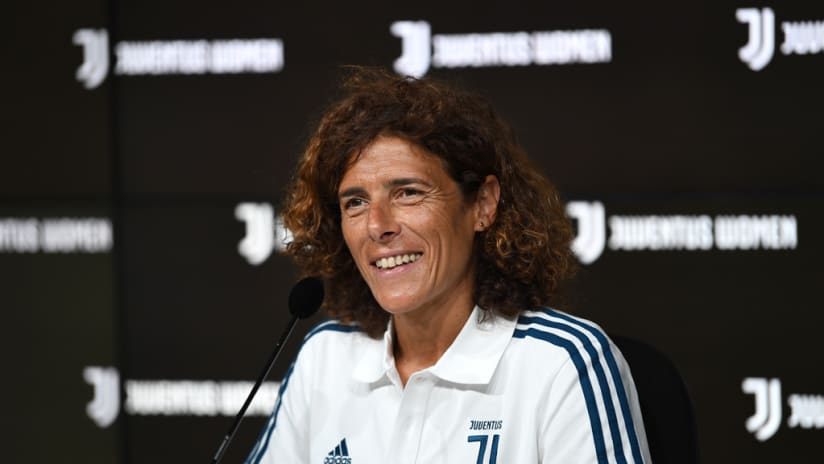 A PROUD MOMENT
"I'm very proud to be coaching Juventus Women. In assembling this excellent team we have, we're showing that we really mean business and that we're already aiming to achieve big things.
"I've been in the game for 30 years and I've always hoped this day would come – namely that a club of such stature could provide the catalyst for women's football to look forward to an increasingly bright future."
SETTING HIGH STANDARDS
"Our first objective is to create a strong team spirit and make sure that the various players gel. It won't be straightforward, given the fact that we're just starting out together now, but that's what we're looking to do. Obviously the team wants to do well and we will be competing at the top end of the Serie A table."
PRE-SEASON PLAN 
"Work begins today: we'll start off gradually. Tomorrow the girls will undergo a number of tests that will keep them occupied for the whole day and on Saturday we set off for our training camp in Aymavilles in Val d'Aosta. It will be a week in which we get to know each other and will be useful for getting into the swing of things ahead of the new season in a peaceful environment."
FOOTBALL PHILOSOPHY
"I endorse a fast-flowing, attacking game, brimming with technical skill, so that's the way we'll look to play. My number one principle is hard work: in order to reach one's objectives, at any level, you always need to be striving for more and I'll be making sure that my team never give up."