Khedira renews Bianconeri contract until 2021
Khedira renews Bianconeri contract until 2021
Khedira renews Bianconeri contract until 2021
It's official! Sami Khedra will be a Juventus player until 2021 after signing a new two-year extension.
Khedira is entering his fourth season in the Black & White shirt and it has already got off to a flyer for the German, after scoring the Bianconeri's first goal of the season away at Chievo, taking his overall Juve tally to 20 goals in 80 Serie A appearances.
Since his arrival in 2015, Khedira has been a lynch-pin of the Juve midfield always demonstrating technique, class, charisma and experience.
A World Champion in his own right, Khedira has continued to improve each season, evidenced by his best ever goalscoring return of nine goals last year, including a first ever career hat-trick.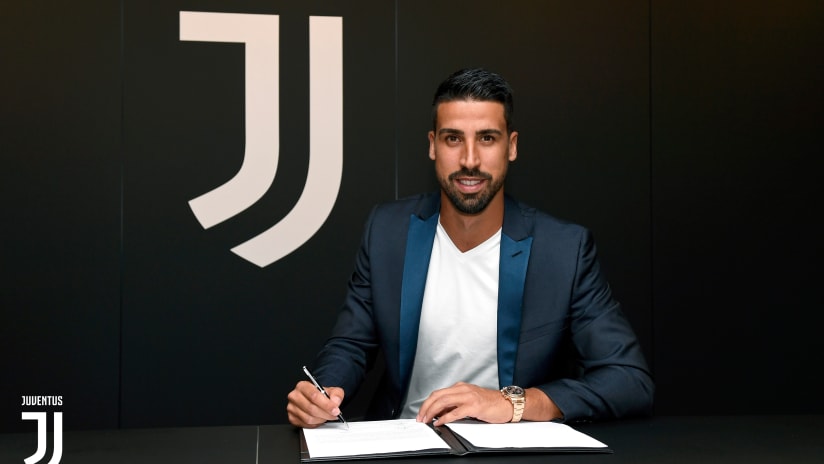 It's no coincidence that Khedira is the Juventus midfielder who has played the most minutes over the last three seasons (8882 in all competitions). His own personal best goalscoring return in 17/18 was the Bianconeri's best from a midfielder in Serie A since Andreas Möller, also another German Bianconero in 1993/94.
A now three-time Scudetto & Coppa Italia winner, Juve's number six will be looking to bring even more success to the Bianconeri.