Level Up Your Xmas: Introducing the Bianconeri's festive celebrations!
Level Up Your Xmas: Introducing the Bianconeri's festive celebrations!
Level Up Your Xmas: Introducing the Bianconeri's festive celebrations!
What's happened to Andrea Barzagli, Juan Cuadrado, Mattia Perin and Miralem Pjanic? Why are they entranced by a pretty vintage-looking videogame? And why is Mario Mandzukic having such a good time fiddling with the joystick and keypad? To find out, simply keep reading and discover "Level Up Your Xmas". It's the Bianconeri's way of taking their Christmas celebrations to new heights, making the festive period more generous, playful and joyful.
A more generous Christmas
We all love getting into the Christmas spirit, but this year we're going to go one step further: our main objective is to donate, help people and generally make it a more generous Christmas period. We'll be teaming up with Save the Children and getting involved in Christmas Jumper Day, and by pulling on your own piece of festive knitwear on 14 December or perhaps organising a party or get-together, you can contribute to the fundraising campaign and ultimately help lots of children in need in Italy and across the world.
A more playful Christmas
On the subject of those Christmas knits, you'll have noticed that alongside the Save the Children label, it's Father Christmas – who else? – that gets pride of place on the jumpers. It's not your average depiction of Santa Claus, however – because of the texture of the fabric, he looks like one of those old 8-bit videogame characters.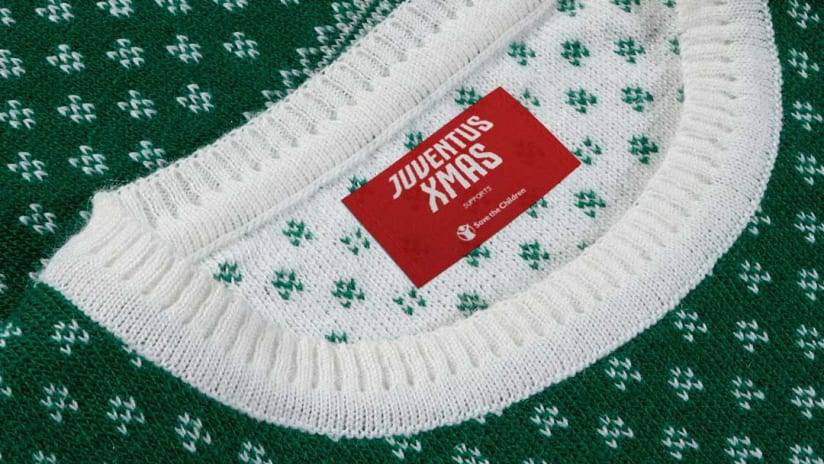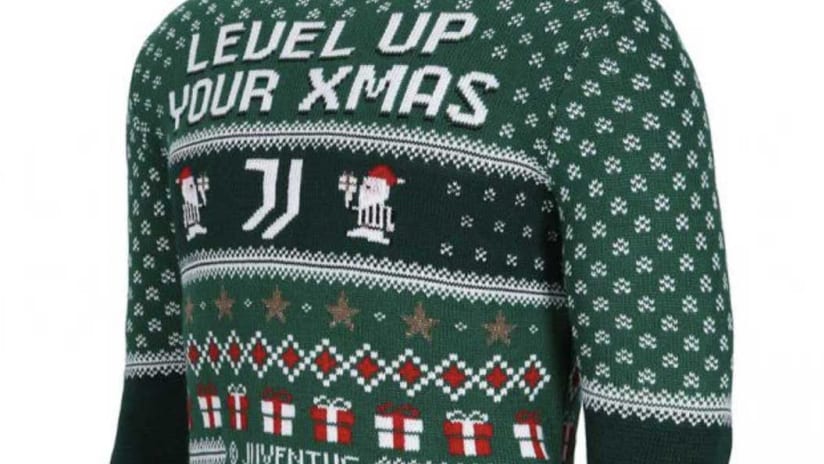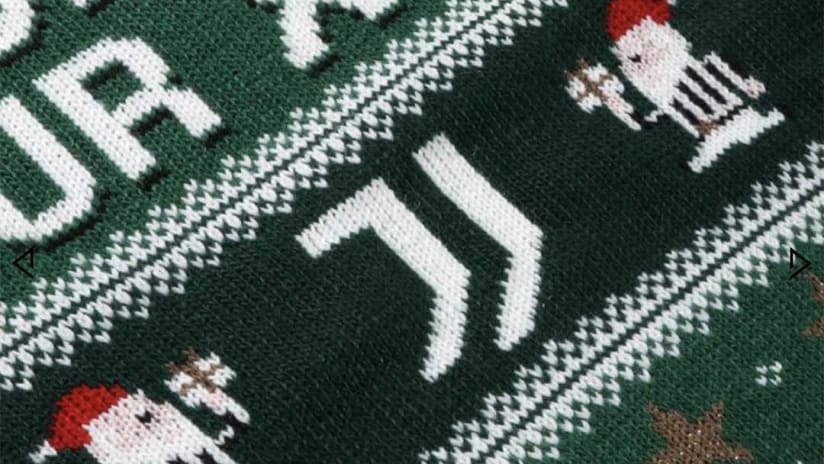 In fact, the design inspired another important ingredient in the Bianconeri's festive celebrations: Juventus Xmas! This special game is bound to make your Christmas a more playful one. Choose one of Massimiliano Allegri's players and run and jump to your heart's content, collecting as many packages as possible to deliver to Santa. As you go through the levels – see where we got that "Level Up Your Xmas" slogan from? – you'll help Father Christmas to gather gifts to give to the less fortunate. It's a simple gesture, but one that reflects the idea of giving and helping those most in need. And that's what Juventus Xmas is all about.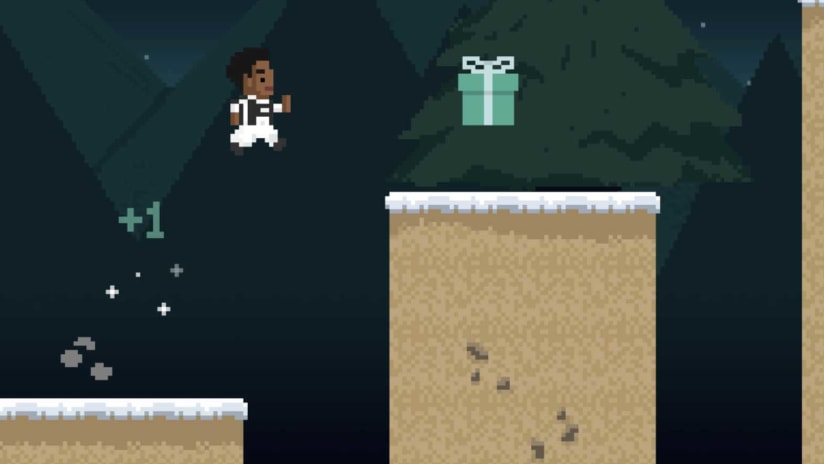 Make sure you keep playing, because we've got four rounds planned and every time there'll be some wonderful prizes up for grabs for the top three. For instance, in the first round, the top three prizes are a Juventus Christmas jumper, a €40 voucher to spend on store.juventus.com, a Bianconeri mug and a Junior Membership package. But that's not all. The points you accumulate between 28 November and 28 December – the last day of the competition – will be combined to create an overall ranking, with the overall winner receiving two tickets to a match this season in one of the Allianz Stadium's Premium Clubs with hospitality service. Can you imagine a more joyful Christmas?