Lisa Boattin renews until 2025!
Lisa Boattin renews until 2025!
Lisa Boattin renews until 2025!
Together from day one, when Juventus Women was nothing more than an idea that was beginning to take shape.
Together through many victories, firsts, records, difficult moments and growth.
Together every day, in every training session, in every match, across every season.
It's official: Lisa Boattin has extended her stay with Juventus until 2025!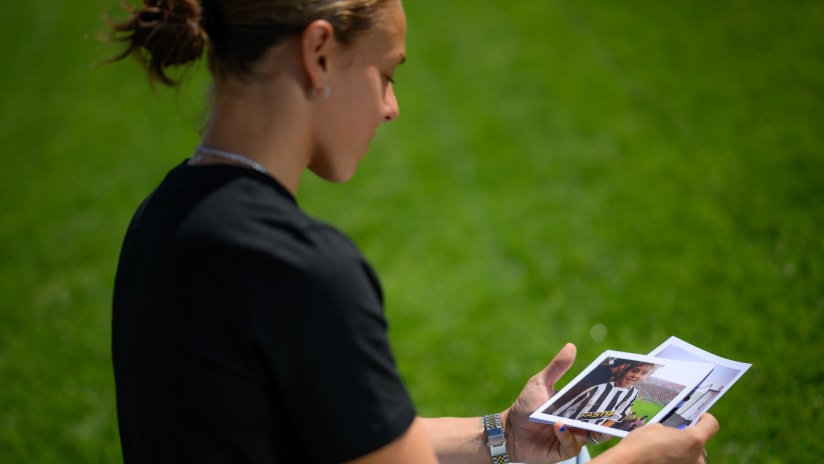 The player with the second-most appearances in the club's history, she has been a foundation stone on which to build both the present and the future of the team from day one. It's simply impossible to think about the Bianconere without thinking about Boattin.
Think of any important moment among the team's many successes, and she's sure to have been involved - with a goal or an assist, with a decisive pass or with a performance bordering on perfection, with the determination of someone who gives everything for this shirt, every time she steps onto the field. Boa has been an example for many years, both in her displays and her attitude, and will continue to be, as she becomes evermore central to this team, evermore a leader.
Boattin and Juventus Women have grown hand in hand, step by step, challenge after challenge, and this is yet another memorable step in our journey together.