With Mario Mandzukic until 2021!
With Mario Mandzukic until 2021!
With Mario Mandzukic until 2021!
Mario Mandzukic's Bianconero career will continue until 2021. The official notice of his contract renewal was confirmed today and it is news that the Bianconeri fans will warmly welcome, because 'Mister No Good', on the field, totally contradicts the nice nickname. In fact, having someone like Mario in front of you is good, very good.
Physical, determined, decisive, capable of self-denying every area of ​​the pitch, 'Marione', as he is affectionately known, is the prototype of the modern attacker. Equipped with considerable capacity, he knows how to combine play and technique, which are usually characteristic of players far more concise.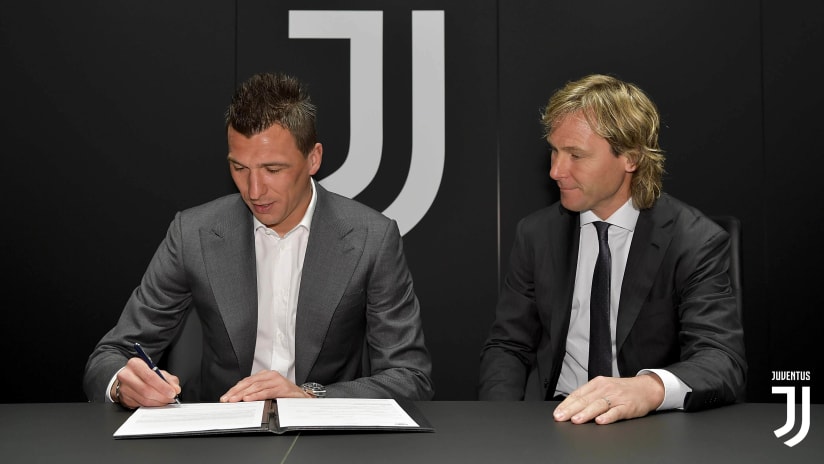 For four seasons at Juventus, he has already collected 159 appearances and scored 43 goals. But perhaps the figure that best describes Mario's attitude on the field are the 19 assists given to his companions. Generosity is a rare gift in attackers, yet Mandzukic blatantly refutes the cliché. His leading headers are the signature of a dominator in the penalty area, but also the signal of unselfishness, which acts as a multiplier of effectiveness for the companions.
And also, this season, the data speaks for itself: six assists in this Serie A, (the highest since 2011/12) for a player who, among Juventus strikers, is the one who has won more duels (132) and more contrasts (24) in the league, which is still in progress.
It is said that he speaks little outside of the field and perhaps it is true, but his charisma is clearly perceived even beyond words. On the other hand, we are talking about a champion with a CV among the richest in Europe. One who plays by example. An example that will continue to provide Juventus for two more years both on the fields of Europe and at Continassa's JTC.