MATCH PREVIEW | JUVENTUS-UDINESE
MATCH PREVIEW | JUVENTUS-UDINESE
MATCH PREVIEW | JUVENTUS-UDINESE
Season 2021/22 kicked off for Juventus with a fixture in Udine. The match heralded the return of Massimiliano Allegri after a two-year absence. 
The coach will take his place on the bench this Saturday to notch up his 300th appearance in the dugout for the Lady in all competitions. 
Another milestone to add to an already impressive collection, but also a chance to assess the progress his side has made since August.
Emerging victorious from the stunning seven-goal thriller against Roma last weekend stretched the Bianconeri's unbeaten run in the league to seven.
That sequence includes five wins, the same number of consecutive victories Juventus boast over Udinese at the Stadium, with 15 goals scored and four conceded.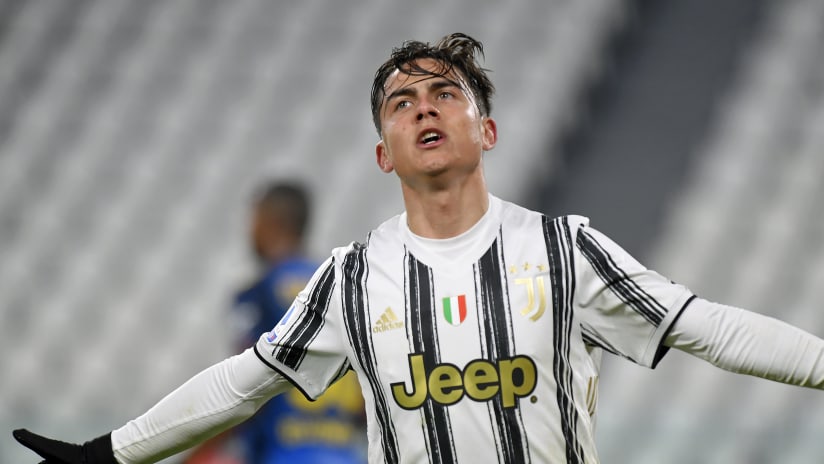 The extra-time drama of the Italian Super Cup on Wednesday will have taken its toll on energy levels but the return of Juan Cuadrado and Matthijs De Ligt from suspension bolsters the ranks.
In 2009, in the black and white stripes of the club from Friuli, a 21-year-old Cuadrado made his first appearance in the world of
Calcio. Now in his seventh season in Turin, the Colombian wideman will certainly not let any vague resemblance of nostalgia affect his pre-match preparation. 
Also, Paulo Dybala relishes 90 minutes against Udinese. The Juve number 10 is gunning for goal number 10 against them. His nine goals in 16 meetings so far make the team from Udine his favourite victims in Serie A.  
Both Dybala and Cuadrado were on target in Match Day 1 at the Dacia Arena as the second Allegri era started with a first-half to remember. Less so the second 45 minutes.
Since that 2-2 draw on August 22nd, there has been a fundamental change at the Udine club. In early December, Gabriele Cioffi was promoted from his role as assistant to replace Luca Gotti as coach. 
A 1-1 draw with Milan and a 4-0 win at Cagliari signalled the sought-for turnaround in Udinese's campaign until COVID complicated matters.
Their one game since mid-December was last weekend, a 6-2 rout at the hands of Atalanta.
With already 200 goals racked up from the previous 95 matches against Udinese, Juventus are asked to continue the trend and collect victory number 65.