Bonansea rampant as Juventus Women secure historic win
Bonansea rampant as Juventus Women secure historic win
Bonansea rampant as Juventus Women secure historic win
It was an afternoon to remember for Barbara Bonansea and Juventus Women as they defeated Sassuolo 5-0 on Sunday, mathematically confirming qualification for next season's UEFA Women's Champions League while staying three points above Brescia at the top of the table.
The red-hot form of Bonansea continued for the Juventus Women as a stunning four-goal effort for the Italy international forward sees her leapfrog the Brescia pair of Cristiana Girelli and Valentina Giacinti with 17 goals taking over top scorer with five games left to play.
The breakthrough came in the 16th minute for Rita Guarino's side as Bonansea took a feed from Katie Zelem to open the scoring. After Martina Rosucci came close in the 28th minute, Juventus Women would double the lead in the 42nd minute as Bonansea headed in a corner from Zelem for the second Zelem-to-Bonansea goal of the afternoon.
Just a minute into the second half, Bonansea completed her hat-trick to put Juventus Women up 3-0 while Sofia Cantore scored her second goal of the season in the 60th minute to make it 4-0.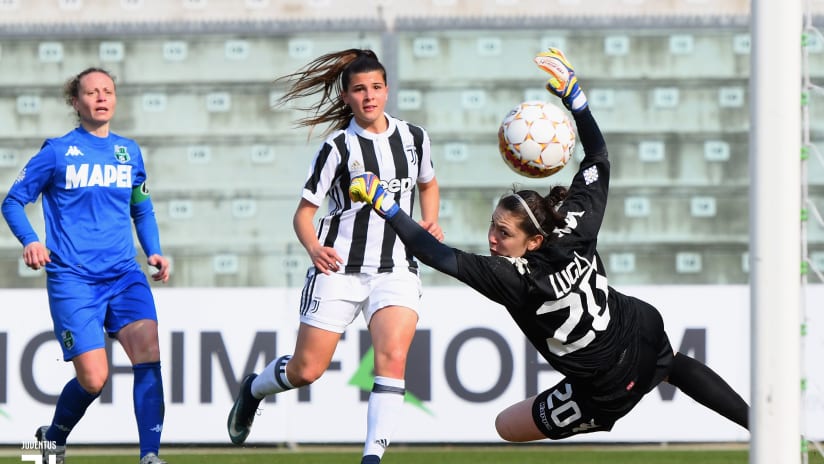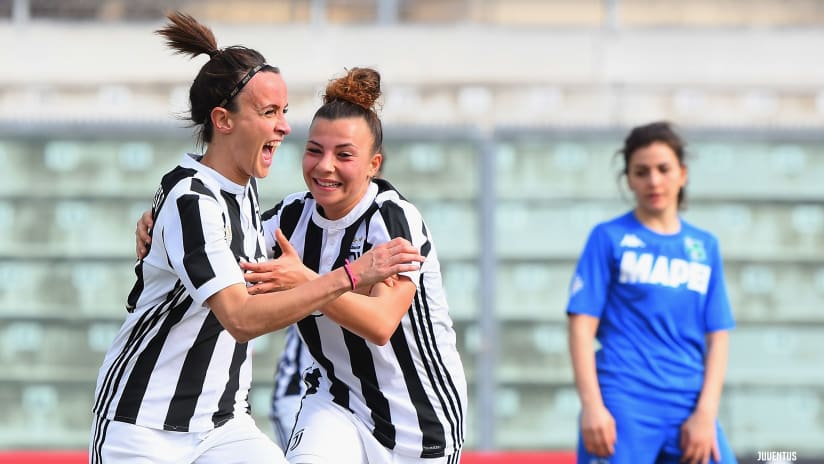 The theatrics weren't done, however, as Bonansea would take over top scorer in Serie A in the 69th minute with her stunning fourth goal of the match and 17th of the season. Just a minute later, Bonansea made way for Italy international midfielder Valentina Cernoia who made her Serie A debut for the Juventus Women after a long injury lay-off.
The emphatic win keeps the Bianconere with a three-point advantage over Brescia at the top of the Serie A table while the 17-point gap over third-placed Tavagnacco with just five matches left means the Juventus Women have achieved their first goal of the season: qualification for the UEFA Women's Champions League.
Up next for the Juventus Women is a match that has been circled on the schedule for some time as the Bianconere host Brescia in a top-of-the-table clash currently scheduled for 15.00 on 14 April in Vinovo.