Membership starts with you!
Membership starts with you!
Membership starts with you!
There is no better way to experience the Juventus summer, and start the new 2020/2021 season, than to do it as a Juventus Member. Also because the new Membership, which is making its debut today, is designed to meet the needs of Juventus fans even more.
There will no longer be three profiles, but... six: J1897, Black & White, Black & White Smart, Baby, Junior and Young.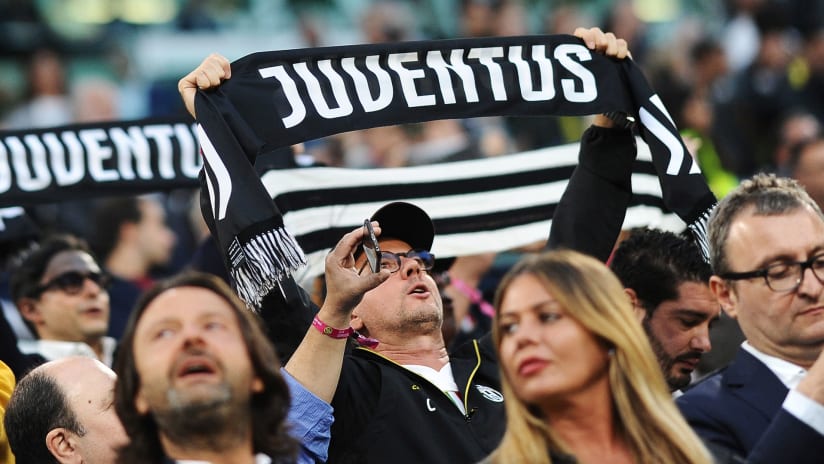 Let's get to know the various types better: we start from the most exclusive and prestigious Membership (J1897), which offers Top Level services, starting from the exclusive Welcome Pack, which contains the customisable adidas Anthem Jacket, an entire season of exclusive Juventus TV content, to be enjoyed on the new Juventus.com and on the new Juventus App, access to the first sale ticket phase, reserved for each home game with a special rate, and a 30% discount on the purchase of the 20/21 match shirt.
There is great news also for the Black & White Membership. The Welcome Pack contains official gadgets, a six-month pass for Juventus TV content and the access to the second phase of reserved ticket sales with a special rate.
But above all, Black & White also becomes Smart, designed for fans who want to exclusively experience Juventus digitally: an entire season of Juventus TV and access to events and online services.
And then, space for the youngsters, to whom three versions of Black & White Membership are reserved: dedicated to different age groups, with Welcome Pack, events and services designed specifically for Baby (0-2 years), Juniors (3-11 years) and the Young (12-16 years).
In addition, this year, it will be even easier for very young people to access the reserved ticket sale together with a companion from J1897 or Black & White Memberships, directly online.
Without stopping here, all Members will have exclusive discounts on the Juventus Official Online Store and physical Juventus Stores, special rates for the Juventus Museum & Stadium Tour, J | Medical and special offers reserved by Juventus Partners.
All Memberships, from this year, will have a seasonal validity, therefore until June 30, 2021: J1897 and Black & White Members who already want to renew it for the next season, will receive a special discount of over 25% in the next few days.
For all the info, and to discover the new Memberships, click here