Milik: "I want to score a lot of goals here"
Milik: "I want to score a lot of goals here"
Milik: "I want to score a lot of goals here"
PLAYING FOR JUVENTUS
"This is a very special moment in my life, it has always been my goal to get to such a big club, it's something beautiful for me. I want to give my contribution to the team, I'm happy and I want to score many goals."
ARRIVING IN TURIN
"Since I arrived, I immediately came into a great atmosphere in the team, there is an incredible infrastructure here. I was able to link up with Wojciech Szczesny and we have known each other for many years. Physically, I'm in good shape, I scored a lot of goals in Marseille, but now only the present counts. I want to write a new page with the Juve shirt."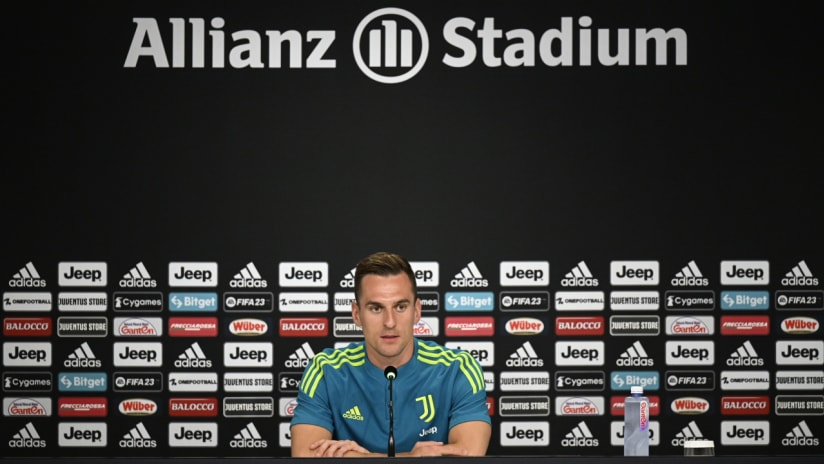 VLAHOVIĆ PARTNERSHIP
"I've had a few training sessions with the team, but I know that I can play in an foward duo with Dušan Vlahović, who is a very young and very strong player. He can get even better and he's got a great future in front of him. I've often played in a striking duo in the national team with Robert Lewandowski. However, the coach whether to let us play together or not. Myself as forward, I can play both as a lone striker and in a pair, my goal never changes which is to score.
RETURNING TO SERIE A
"The level of Serie A is always high and in my opinion it has risen even more than before, it's more difficult to win."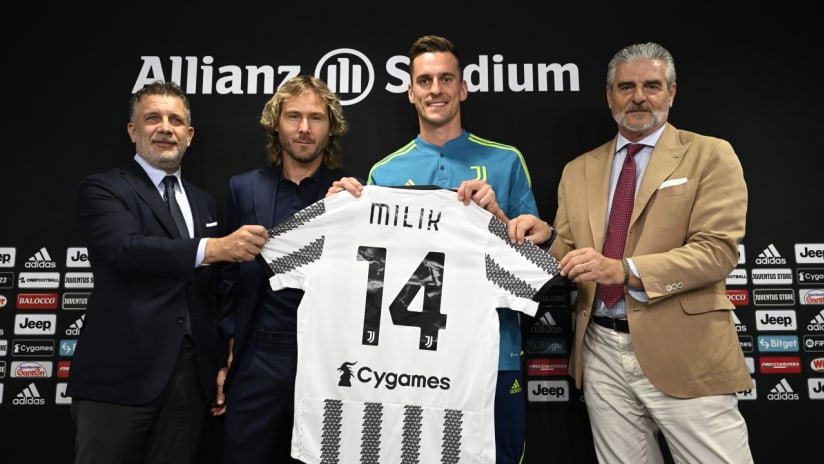 Arkadiusz Milik's Presentation