Muchas gracias, Carlitos
Muchas gracias, Carlitos
Muchas gracias, Carlitos
Following two magnificent seasons in the black and white stripes, Carlos Tevez has officially departed Juventus to return to his homeland for a second stint with Boca Juniors.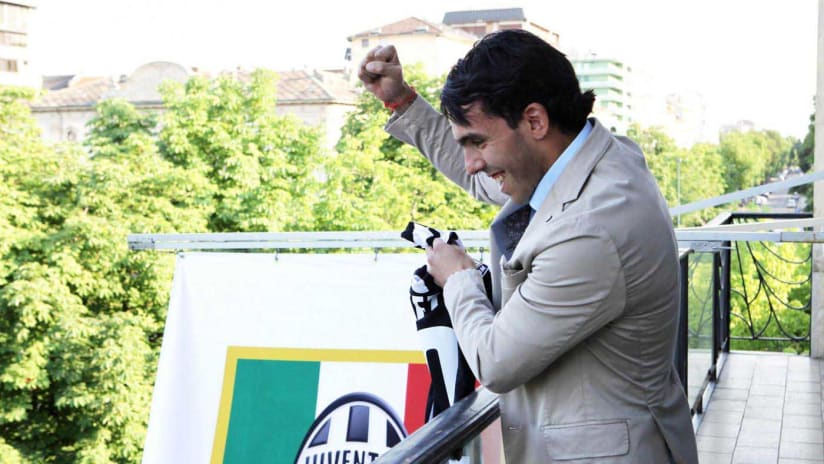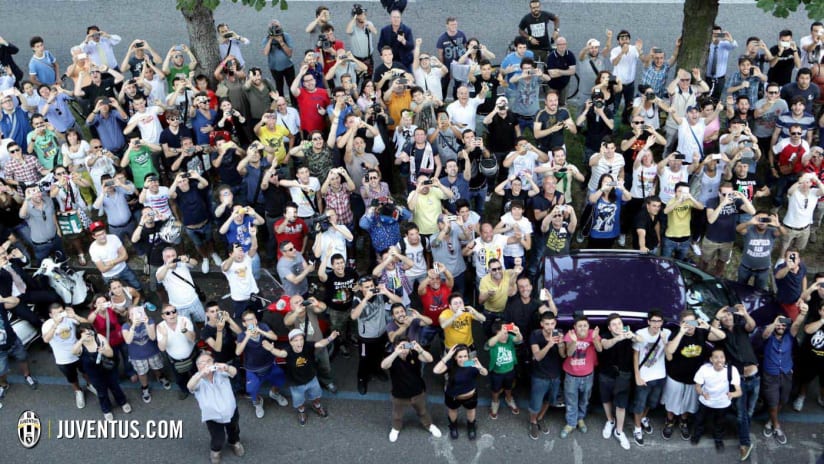 His arrival in Turin saw a huge crowd flock to Malpensa airport to welcome the Argentine forward, but there were even more people waiting for him at Juventus headquarters in Corso Galileo Ferraris, where he showed off that Bianconeri No. 10 shirt for the very first time.
From that moment, the Argentine honoured the stripes right up until the final whistle of the Champions League final, a game that proved to be his last with the Old Lady.
His first match for the Bianconeri was almost a prophecy of what was to come: a goal, a victory, an Italian Super Cup trophy held aloft to the heavens in 2013.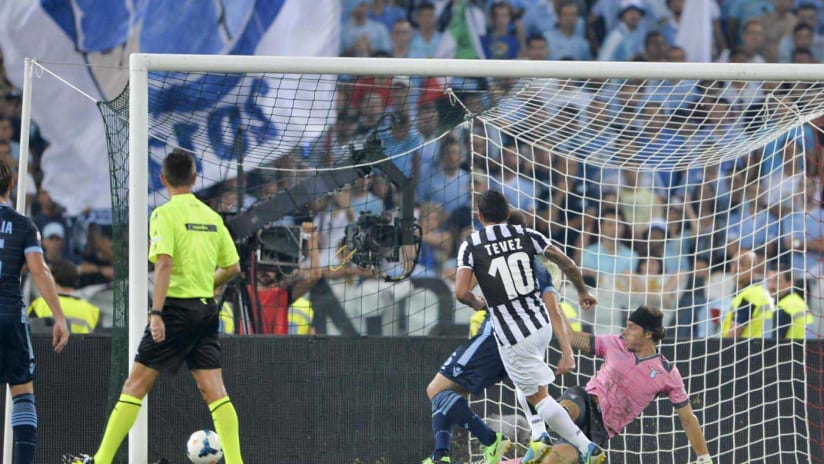 Tevez is undoubtedly one of the most charismatic and exhilarating forwards Juventus have ever had, scoring 50 goals in just two seasons and 96 games.
The stats also tell us he scored from every other one of his 102 shots on goal over the course of these two unforgettable years. There's simply been no one quite like him in Serie A, where he's won 53 matches, more than any other player in that time.
And the most amazing thing was that he kept getting better and better. Last season was the best of his career, as he scored 29 times to equal the record he set in his first year at Manchester City.
The only Juventus player to reach double figures in the league last season, Carlos wowed us all with the class, charisma and strength of will he showed in every single match. He had an incredible record in last term's Champions League, scoring seven goals in 13 matches (he had only scored six goals in his last 33 European matches before then).
"I'm well aware of the responsibility that comes with wearing the No. 10 shirt here at Juve, I welcome it. It's a challenge, but I wore the No. 10 at Boca, the number worn by Maradona," declared Tevez in his first press conference, explaining why he'd chosen Juventus, a club where winning is the only thing that matters.
So now Carlitos returns home, to wear the Boca Juniors shirt again. He'll be sending other football fans into raptures next season. Because it's the effort that Tevez puts into every match that's made him a firm favourite with fans in Argentina, Brazil, England and Italy.
Muchas gracias, Carlitos. Good luck in your new adventure.