Next Gen | Discovering Marco Da Graca
Next Gen | Discovering Marco Da Graca
Next Gen | Discovering Marco Da Graca
He was in the spotlight in the most recent original Juventus Creator Lab production, released on 30 March 2023.
"Marco Da Graca - Against All Odds" is the story of Marco Cosimo Da Graca, a forward for Juventus Next Gen.
Born in Palermo on 1 May 2002, Marco grew up in the Sicilian capital, and it was from Palermo football club - after spending his formative years as a child playing for local amateur teams - that he arrived at Juventus in the summer of 2018. He started off with the Bianconeri Under 17 team, totaling 23 appearances, including four goals. He then took the step up to the Under 19 team, which was where he definitively came of age.
Da Graca enjoyed two seasons with the Primavera (2019/20 and 2020/21), scoring repeatedly as confirmed by the impressive numbers of 20 goals from 41 games in all competitions 20 goals. These performances allowed him to take another step forward.
For Marco, in fact, the doors to professionalism officially opened in the summer of 2021 with his arrival in the Under 23 team, now Next Gen. We say "officially" because he had already had a small taste at pro level, making his debut in the First Team in the final moments of the match against SPAL in the quarter-finals of Coppa Italia on 27 January 2021. He also made his debut in the Champions League in December 2021 in the last match of the group stage against Malmo.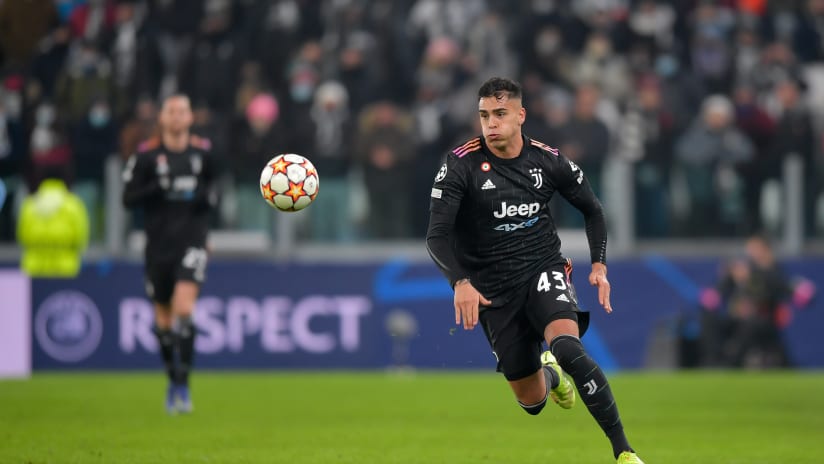 Moving on to the current season, Da Graca's second with Juventus Next Gen, the name that the Bianconeri's Second Team took on in the summer of 2022. A renaming that wanted to further strengthen the brand's position as an innovator and pioneer. Juventus is, in fact, the only Serie A team to have a Second Team playing at a professional level, in Serie C.
This year, up to the match at the "Danilo Martelli" stadium in Mantova on Sunday 26 March 26, Da Graca had made 23 appearances in Serie C and Coppa Italia, scoring one goal. And the goal came in the first round of the cup competition that means so much to the Bianconeri. A trophy that coach Massimo Brambilla's team will try to lift for the second time in its short history in the return final that will be played in Vicenza on Tuesday 11 April. And the contribution of Marco Da Graca, like that of all his teammates, will be essential to try to achieve an extraordinary result after an almost perfect journey.