Obrigado, Douglas!
Obrigado, Douglas!
Obrigado, Douglas!
After three years, and with as many Scudetti, an Italian Cup and an Italian Super Cup, Douglas Costa and Juventus will go their separate ways. The Brazilian will spend this season on loan to Bayern Munich.
The Brazilian champion arrived in Turin in 2017, where he immediately conquered everyone with his fascinating skills which made him famous around the world: from his pace and lightning footwork, to his ability to literally decide games.
He was a thorn in the side of the opposing defences, and his displays earned him 103 appearances in our shirt in three seasons, scoring 10 goals (six in Serie A, making him the fifth best Brazilian in the league in Juventus history). One goal that stands out above all, was the one he scored in the 2018 Italian Cup Final against Milan, at the end of an exchange with Cuadrado on the right wing, that ended with a shot from outside the box.
Douglas Costa was able to demonstrate his quality on both sides of the attack but made life impossible for his opponents by starting more frequently from the left.
It was said that 2017/2018 was a great season for him, which saw him provide 12 assists, making his contribution fundamental to the team.
Now it's time to say goodbye: thank you, "Flash", in fact, obrigado!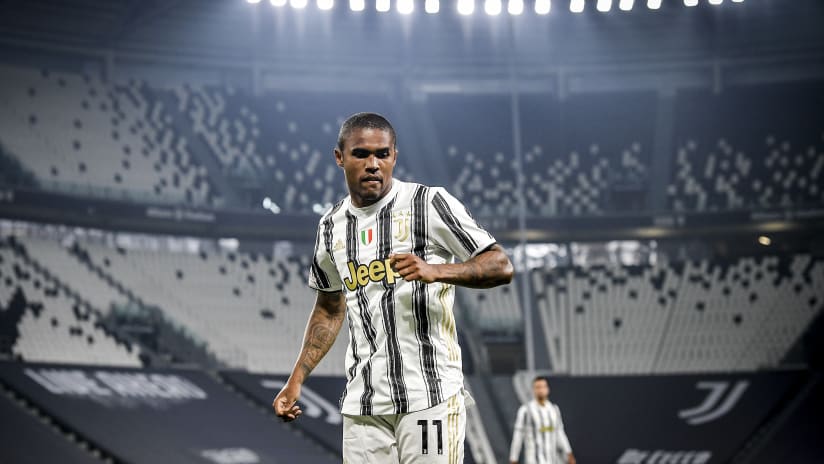 Shots, assists and goals: thank you, Douglas!