OFFICIAL: KAIO JORGE IS A JUVENTUS PLAYER!
OFFICIAL: KAIO JORGE IS A JUVENTUS PLAYER!
OFFICIAL: KAIO JORGE IS A JUVENTUS PLAYER!
A new talent joins the Bianconeri squad. From Brazil and in his career, he has constantly forged ahead: Kaio Jorge is a new Juventus player.
The 19-year-old Brazilian striker, born in 2002, has signed from Santos, penning a contract until 2026.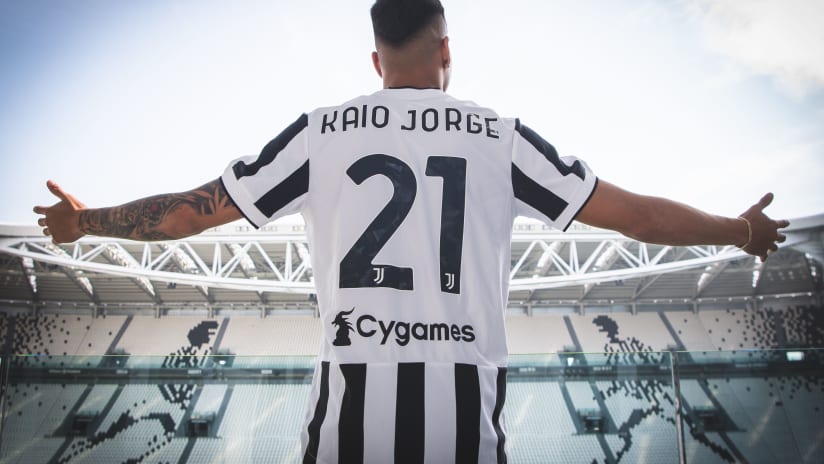 Kaio Jorge's path in professional football began very early and has so far been full of excitement, very much like his playing style – going at a quick pace and taking advantage of every opportunity available. Joining the youth set-up of Santos aged 10, Kaio put in the work at the King Pelé Training Centre all the way to stepping onto the pitch to make his first team debut in September 2018: against Athletico Paranaense at age 16 years and 249 days old. An early debut and a great satisfaction for the lad, but it's only the beginning.
The year of his explosion is 2020, making 46 first team appearances between the league and Copa Libertadores and it's here that Kaio's star shines brighter than ever, setting records. He is the only player born since 2001 to have scored at least five goals in a single edition of the tournament and is also the author of the fastest Copa Libertadores goal since 2013, scoring after just 11 seconds against fellow Brazilian side, Gremio. In that game he would also score his first brace in the competition to help see Santos through to the semi-finals, before going all the way with his team to the final.
Still a very young player, he has already tasted the flavour of victory. He won the World Cup with the Brazil Under 17s in 2019, scoring in the 2-1 win in the final against Mexico, that brought his tournament total to five goals, with his exploits earning him the Bronze Boot. So, you can see that so far, when the bar has risen, he has raised his performance accordingly, managing the pressure very well.
A complete striker who is also able to play for the team, he is now ready for the most stimulating of challenges: the leap across Europe to wear the Black & White of the Juventus shirt. Now ready to focus on even bigger and bigger goals and to keep growing. We can't wait to do it together!