On Both Sides | Juventus-Milan
On Both Sides | Juventus-Milan
On Both Sides | Juventus-Milan
Juventus-Milan is undoubtedly a classic clash in Italian football. Often the season's showpiece fixture, it comes as no surprise that many of the world class acts that have shone in the contest have worn both teams' shirts.
The rich collection of players that have represented both sides becomes especially noteworthy among the strikers, starting with Zlatan Ibrahimovic - still one of the Rossoneri squad today - who spent his first seasons in Italy in Turin, before returning as an opponent.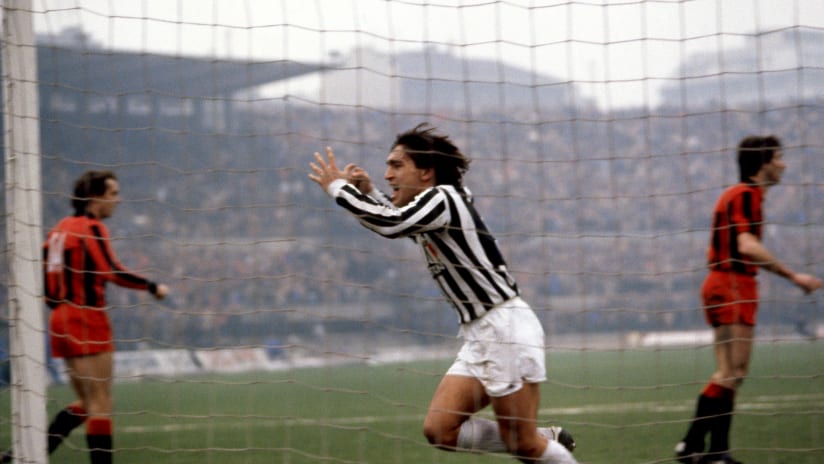 GIUSEPPE GALDERISI
At the age of 18, Giuseppe Galderisi will never forget the Juve-Milan of 1982, when he scored all three of the Old Lady's goals in a 3-2 win.
A product of the Bianconeri youth system, he would subsequently spend the 1986-87 season donning the red and black stripes.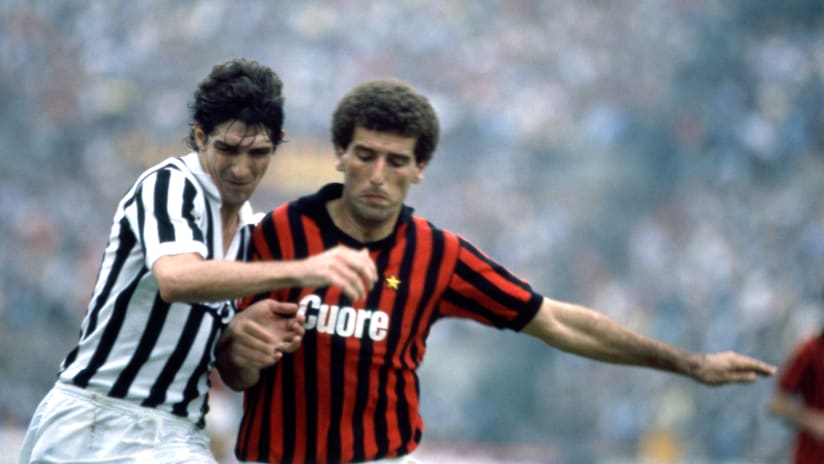 PAOLO ROSSI
Like Galderisi, Paolo Rossi also progressed from the Juventus youth sector, but made his first team debut only after returning from a goal-rich stopover at Vicenza, where he had caught the eye of national team selectors before emerging as an Italian hero in España '82.
Milan represented only a small parenthesis on his CV, as Rossi spent just season 1985/86 as a Rossonero. He is pictured above tussling with Mauro Tassotti at the Comunale.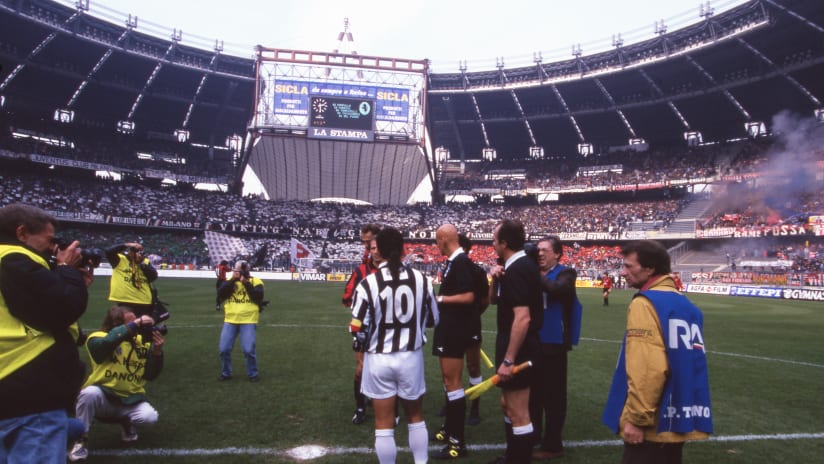 ROBERTO BAGGIO
The photo above represents a fundamental moment in our history. Roberto Baggio exchanges pleasantries with Franco Baresi in season 1994/95's Juventus-Milan.
The match would be decided by il Divin Codino himself with a header for a victory that helped Marcello Lippi's team unstitch the Scudetto badge from their opponents' shirts. The following year, the Juventus captain would swap stripes, from the black and white to the red and black.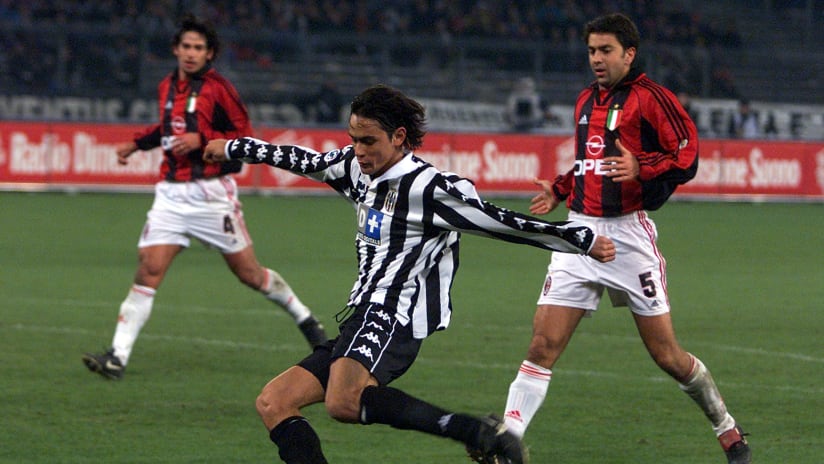 FILIPPO INZAGHI
Above, Filippo Inzaghi battles against Billy Costacurta and Demetrio Albertini in 1999-2000's Juve-Milan. The number 9's goal helped secure a 3-1 victory.
Two years later he would make the move to Milan, where he continued to score goal after goal as he always had done.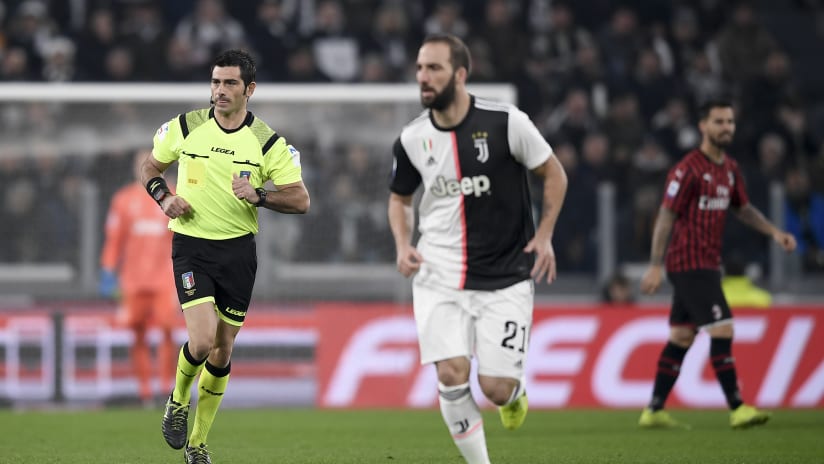 GONZALO HIGUAIN
Gonzalo Higuain is another on the list of Bianconeri centre-forwards who spent just one year at Milan - actually half a season in Gonzalo's case.
However, unlike the others, El Pipita then returned to Turin to play his part in winning the 2019-20 Scudetto.