Opposition Focus | Lecce
Opposition Focus | Lecce
Opposition Focus | Lecce
SEASON SO FAR
With eight points in 11 games, Lecce go into the match against Juventus occupying 17th place in the Serie A standings. The Apulian team, newly promoted into Serie A, have so far won one match, drawn five and lost five. After being eliminated at the beginning of August in the Coppa Italia by Cittadella, they began their Serie A campaign by losing 2-1 at home to Inter. They then suffered a 1-0 defeat in Reggio Emilia against Sassuolo, before gaining their first points in two-consecutive draws, both 1-1 against Empoli at home and then an impressive result away at Napoli. On 5th September the Giallorossi lost 1-0 to Torino, before a 1-1 against Monza, then eventually came their first victory against Salernitana, winning 2-1 away. A 1-1 at home against Cremonese followed, then a 2-1 defeat in Rome against Jose Mourinho's team, with a 1-1 at home vs. Fiorentina and then finally a 2-0 defeat in Bologna.
THE MANAGER: MARCO BARONI
Marco Baroni has been coaching Lecce since the summer of 2021. In his first season on the Giallorossi bench, he immediately brought the team back to Serie A, winning Serie B. The coach from Florence coached the Juventus Under 19 team for two years, from 2011 to 2013, winning the U19 Coppa Italia in his last season in the final against Napoli. In that Juventus side at the centre of the defence was in fact, Daniele Rugani.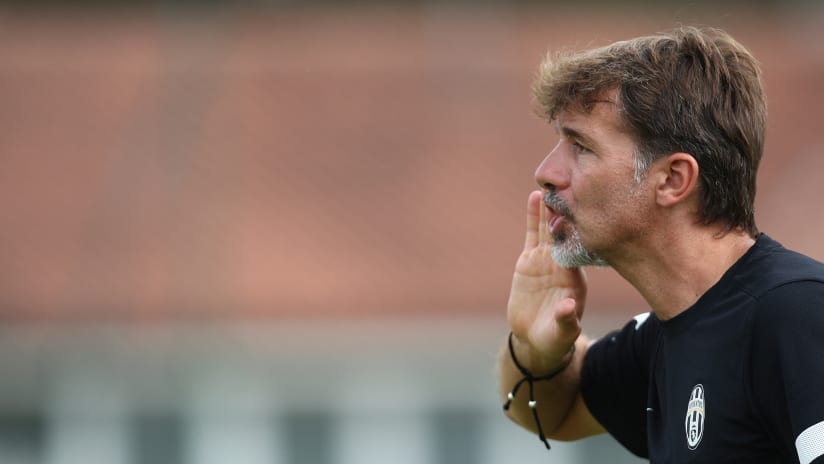 FOUR GOALSCORERS
Only four players have scored goals for Lecce in the league this season. Their top goalscorer is Gabriel Strefezza, who has already scored four times. This is followed by Assan Ceesay, the Gambian who arrived in the summer after two years at Zurich. Followed by, with a goal each, Lorenzo Colombo and Joan Gonzalez.