#OppositionWatch: Roma
#OppositionWatch: Roma
#OppositionWatch: Roma
AS Roma progressed into the Last 16 of the Coppa Italia last week when they defeated Parma at Tardini last Thursday. The Giallorossi secured the victory courtesy of two second half goals from Lorenzo Pellegrini, who scored in the 47th and 79th minute (penalty).
The capital outfit were knocked out of the quarter-finals last season, after they sustained a 7-1 away defeat to Fiorentina. This year, Paulo Fonesca has shown vast improvement with his squad despite an initital slow start to the season...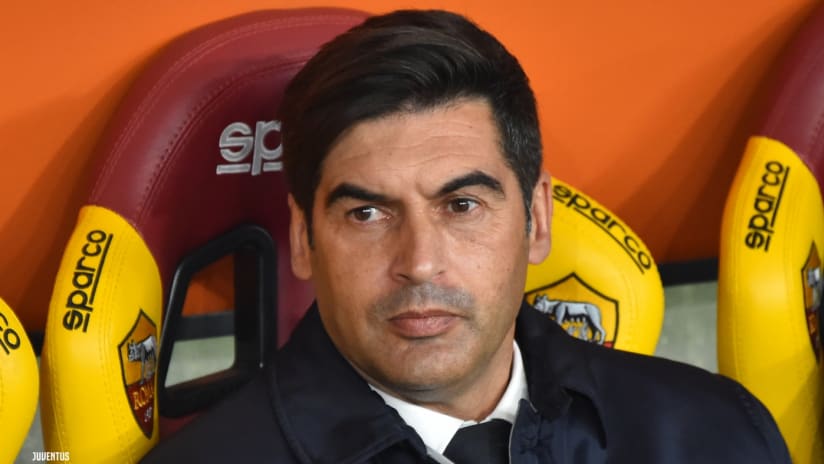 The home defeat to Juventus a few weeks ago was perhaps the most surprising result of the first day of the new year: because even after a tough start to the season, Roma has quickly become one of the teams that best expresses itself in Italy.
The arrival of Portuguese coach Paulo Fonseca (his first stint on an Italian bench), was one of the most interesting news of the new season. Fonseca has very clear ideas, which involves different modules and schemes depending on the qualities of the players and the opposition they face.
Unlike what was presented in the summer, he proved to be a non-dogmatic coach, who tried to make different changes, not only in terms of patterns, but in the interpretation of the different roles of his players. And his philosphy is based on the construction of the game from behind, dribbling and various combinations.
In recent weeks, the Giallorossi have shown a decidedly superior quality of the game and greater balance when off the ball: Fonseca's 4-2-3-1 sees Veretout and Diawara in front of the defence, and behind Dzeko, the only striker in the formation who is extremely mobile and dedicated to construction, lies his technical players such as Perotti, Pellegrini and Zaniolo (whose injury has since seen Under take over the role).