Paredes: "I always wanted Juve"
Paredes: "I always wanted Juve"
Paredes: "I always wanted Juve"
In his first two matches in the black and white stripes he has already shown his vast talent, immediately taking a firm hold of the Juventus midfield.
Today Leandro Paredes was officially presented as a Bianconero and talked about his first days at Juventus, "My first impressions are good. I have joined a great team with strong players and a quality coach. Now I want to give my contribution. I will always give one hundred percent, I am here to help my teammates."
THE DI MARIA INFLUENCE
"When I learned that Di Maria was going to join, I immediately spoke to my family about the idea. After a couple of days we made our decision. I've always wanted to play for Juve, I wanted to play for this team so I always remained very calm during the negotiations."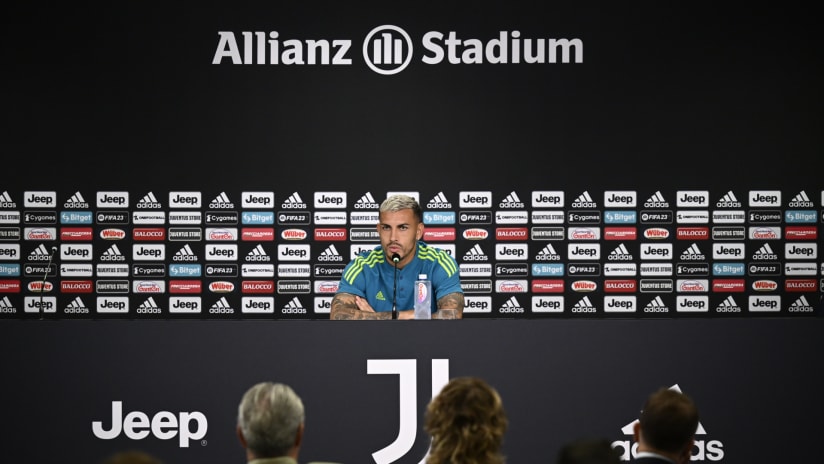 HIS FIRST TWO APPEARANCES IN BIANCONERO
"The coach immediately asked me to play vertically, and that's how I like to play. In Paris after the first 20 minutes we played a great match, proving we can fight against everyone. We played better on Tuesday than we did in the match in Florence. We will definitely improve even more. On Sunday against Salernitana it will be difficult, but we have to win, that's the most important thing."
RETURNING TO ITALY
"I feel I have grown a lot as a player and as a man compared to how I was during my first experience in Italy. Marchisio? He is one of the many who wrote to me before coming here, we played together in St. Petersburg, I had a good relationship with him and I thank him for the kind words he had for me."