Pogba: passion, playing and repaying the faith
Pogba: passion, playing and repaying the faith
Pogba: passion, playing and repaying the faith
JTv: Thanks for joining us, Paul! To kick things off, what does Juventus mean to you?
Paul Pogba: "Juve is the club that really showed belief in me as a youngster and helped me develop into the player I am today. It was here that I scored my first goal as a professional and was given the opportunity to prove myself in competitive action every week, so for that reason Juventus will always be close to my heart."
JTv: Which victory do you look back on with the most fondness?
PP: "My favourite win would have to be against Napoli when I scored my first goal in the black and white."
JTv: What will your approach be for the Manchester City match? Will you go out to win or to play cautiously and keep your eye on the result from the other game in the group?
PP: "We go out to win every match we play. As for Manchester City specifically, the most important thing is to reach the knockout stages of the Champions League. If that means drawing in a couple of weeks then so be it, but our first priority is always to leave the field as winners."
JTv: How do you go about turning around a difficult start to the season?
PP: "Every day is the same for me. I go to work and put the hard yards in on the training field to make sure I'm ready for our next match, that kind of thing never changes regardless of what form you are in.
"Football is a strange game, one week you can score a hat-trick and the next you might not play as well but the thing that really keeps me going is the knowledge that when I go home I'll always be happy, because I have my family and friends behind me.
"Whenever I cross the white line I want to learn, improve and give my all. So I guess I'd say that the level of effort I put into my game is always the same whether I'm on a great run or not."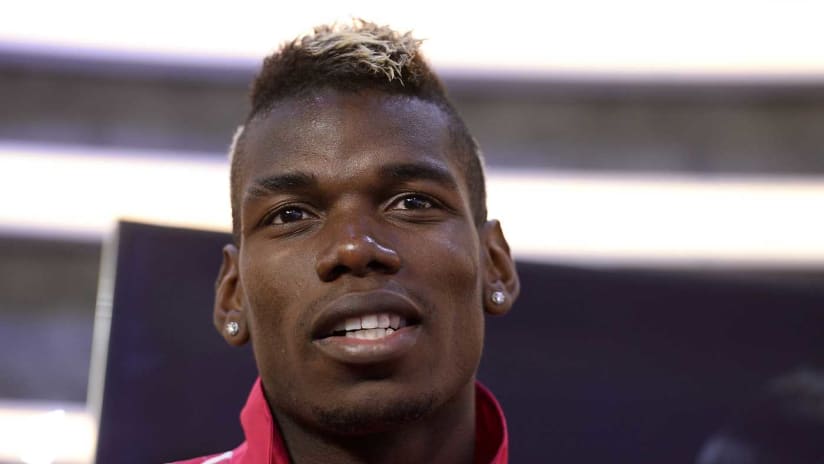 JTv: On a scale of one to ten, how much do you love Juventus?
PP: "Easy, 10! From the moment I arrived here, I've given everything I have to offer. That's just me, I always want to give 100 per cent and no less."
JTv: What kind of match are you expecting against Empoli on Sunday?
PP: "It'll be a tough game away from home and we all want to make sure we head off to our respective national teams on a high.
"There are no easy matches at this level and that is a real motivator, you have to be focused and show that desire to win every week."
JTv: What's the last thing that goes through your mind before heading out on to the pitch?
PP: "I don't know, actually! I genuinely don't think at all in the seconds before I play. When I arrive at the stadium though I'm always in good spirits. I'd say the feeling that really stands out for me on matchdays is gratitude.
"Before every game I thank God for giving me the opportunity to play football for a living and for letting me express myself on the field. To be able to do the thing you enjoy the most is a special feeling."
JTv: How would you describe your relationship with Juve's fans?
PP: "Our fans give us amazing support and the strength to fight until the end. The derby was a perfect example of how much we feed off their energy, they carried us over the line."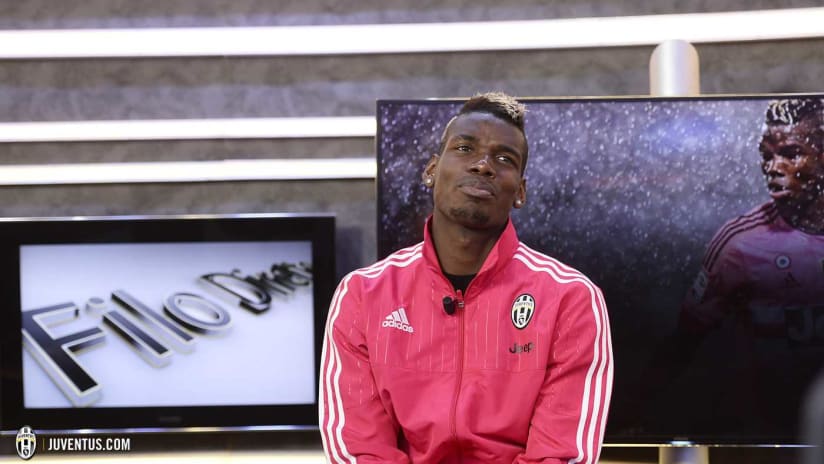 JTv: How does it feel to be Juventus' number 10?
PP: "Knowing how much significance the number bears at this great club, it's an honour. To wear the same shirt as legendary players such as Platini, Baggio and Del Piero is a real privilege.
JTv: How big a role does football play in your life? Do you ever think how it will be once you've hung up your boots?
PP: "I don't consider football to be my job. For me, it's much more than that. Whenever I played as a young boy, whether in the streets or in the park, it was and always will be a passion of mine. I love it and it's as simple as that.
"As for my plans afterwards, I don't know. All I want to think about is continuing to do what I love."
JTv: Last but not least, what's your ultimate goal as a player?
PP: "I want to win the Ballon d'Or, the Champions League, the World Cup. With those goals in mind, all I can do is focus on improving and becoming the best player I possibly can."