PRESS CONFERENCE RECAPPED | New organisation for the Sports Area
PRESS CONFERENCE RECAPPED | New organisation for the Sports Area
PRESS CONFERENCE RECAPPED | New organisation for the Sports Area
Today, President Andrea Agnelli, Vice President Pavel Nedved, newly appointed Maurizio Arrivabene, who was appointed to manage the Football Area, and Football Director Federico Cherubini spoke to the media in order to introduce the new organisation of the Sports Area.
The quartet covered an array of topics, from the pandemic's impact on the club, the ambitions, transfer window and a lot more.
ANDREA AGNELLI
The capital increase serves to cover the direct and indirect effects of the pandemic which are affecting the entire industry. A liquidity need of 8.5 billion euros is estimated for top-flight clubs We received a letter that admitted us to the Champions. I want to reiterate our will for dialogue to improve European football and we are not afraid of threats. We are confident in our legal actions.
Pavel Nedved's role in recent years has always been decisive. From 2018 onwards he has reached the stature and knowledge that leads him to be the second in charge of the club in all respects. Maurizio Arrivabene's skills will be integrated by those of Nedved and Cherubini. His CV speaks for itself. He will be able to bring a decisive element of management into the sporting area. As for Cherubini: it is a point of pride for the company. He is the first high level manager internally trained. From today, as a Football Director, he will be in charge of all the teams.
I am sure this is the best team to face the next challenges that lay ahead both on and off the pitch. In fact, next year it will still be impacted by the pandemic. The industry was already experiencing a time of difficulty and struggling to renew itself. There is a need for reflection, with awareness of whether alternative competitions can be had in a free market situation.
Our objectives? We must return to cycles that respect sporting and economic-financial results. We are equipping ourselves with non-industrial people, who bring a fresh mentality to the development of the Club off the pitch. We found ourselves in the perfect storm as a Club. After six years of substantial balance on the income statement, it was decided that we would add more resources for a final step. Once that was completed, we immediately found ourselves in the pandemic. We found ourselves using those resources to defend our past losses. This operation must have a deep sense of responsibility across society for how these resources will be used.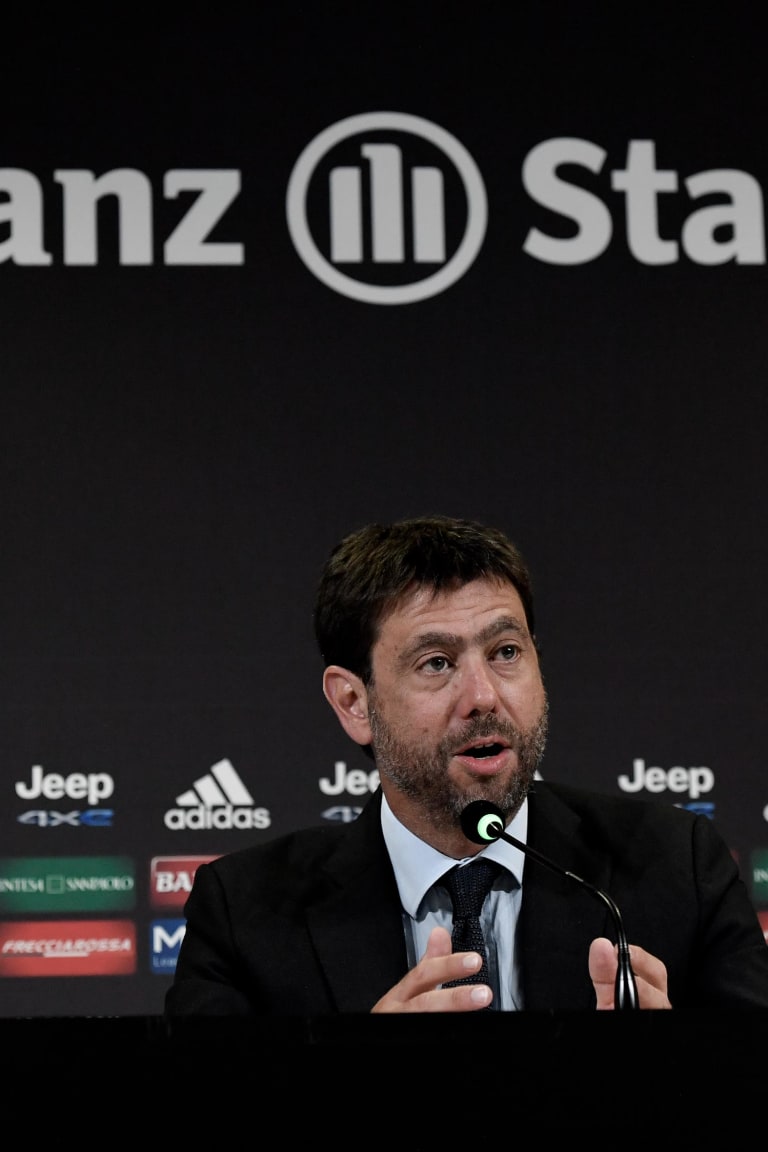 PAVEL NEDVED
Discipline and a lot of work are the DNA of Juve: we must keep it and know how to pass it on in order to win titles, because this club is made for this. Dybala is in constant contact with Cherubini. He is preparing to be one of the first to return. As soon as he comes back, we will continue our conversations.
FEDERICO CHERUBINI
There has been no sign of a transfer away, neither from Cristiano, nor on our part. We are delighted that, after this rest period, he will join the team. We come off the back of seasons where we had important and targeted investments that allow us to come into this season with a competitive team. Of this same idea is the coach.
We know that with certain opportunities it is possible to improve the squad, but we know that thanks to the investments of the past years, there are still great margins for growth with the current technical assets.
Fabio Paratici left me with the great passion with which he interpreted the spirit of the club and faced challenges on a daily basis. With Allegri we have already shared several strategies. There is great harmony and comparison. I see him as a coach with a great desire to return to the field.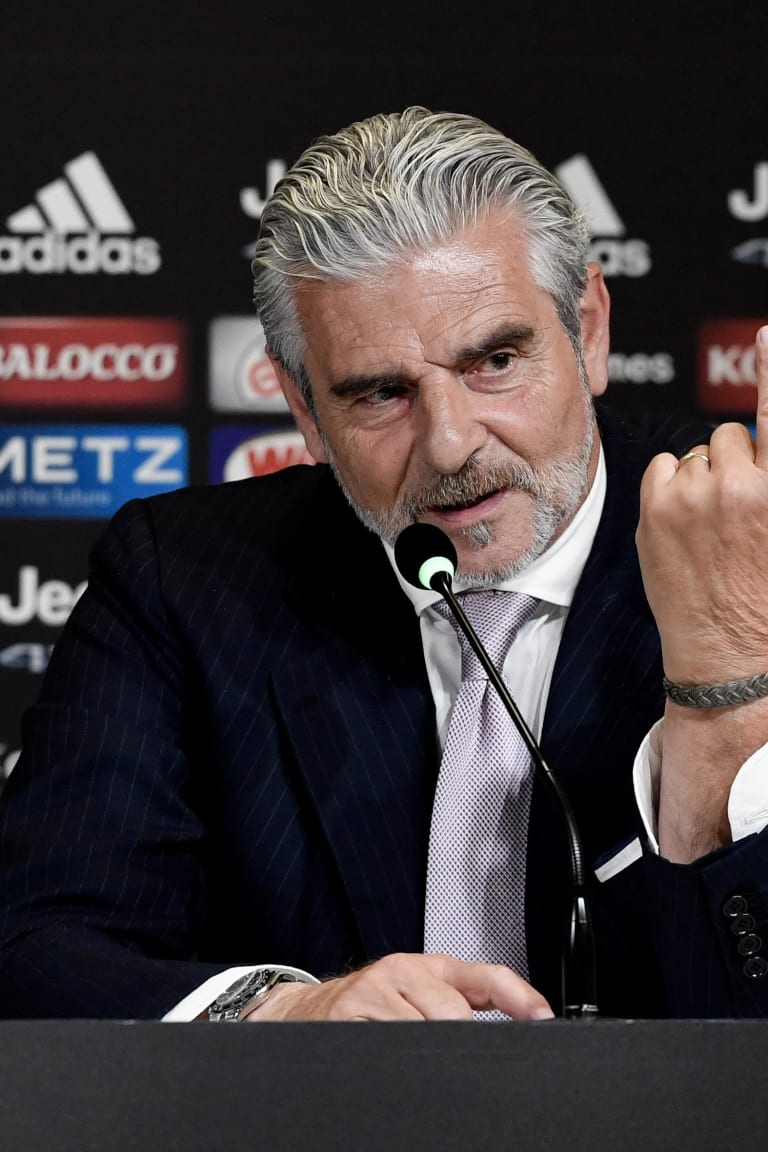 MAURIZIO ARRIVABENE
This is a very exciting challenge. I like challenges and I like Juventus, even as a fan. It's a perfect match for me at this point in my career. If a team is successful, it automatically becomes beautiful. If you lose you can still be beautiful, but you are much less so.