Press room | Comments after Juventus-Fiorentina
Press room | Comments after Juventus-Fiorentina
Press room | Comments after Juventus-Fiorentina
Juventus are through to the Italian Cup final, goals from Bernardeschi and Danilo securing the 2-0  victory over Fiorentina which, after the 1-0 victory already obtained in the first leg at the Franchi, secured qualification into next month's final. These are the statements of Mr Allegri, Bernardeschi and Perin at the end of the match against La Viola.
MASSIMILIANO ALLEGRI
"We won as a team, everyone had the right spirit. The defensive phase was good, even if we should have scored a second goal in the first half, but we made very few mistakes. Getting to the final with Inter was our goal, and after the draw with Bologna it was not easy, especially against a team like Fiorentina that knows how to go play with intensity, and is the first opponent for fourth place. Congratulations to the boys, especially because given the injuries, they have always been playing the same for some time. Vlahovic? He has been with Juve for three months and is now a bit down, playing a game every three days. He is 22 years old and he has to find a balance, but it is a step he will make to reach the right maturity."
FEDERICO BERNARDESCHI
"I'm happy with my goal, I overcame the injury working well, but the most important thing is to have won and reached the final. Winning this type of home game gives us an important boost and now we will meet Inter, a great team, but we are too."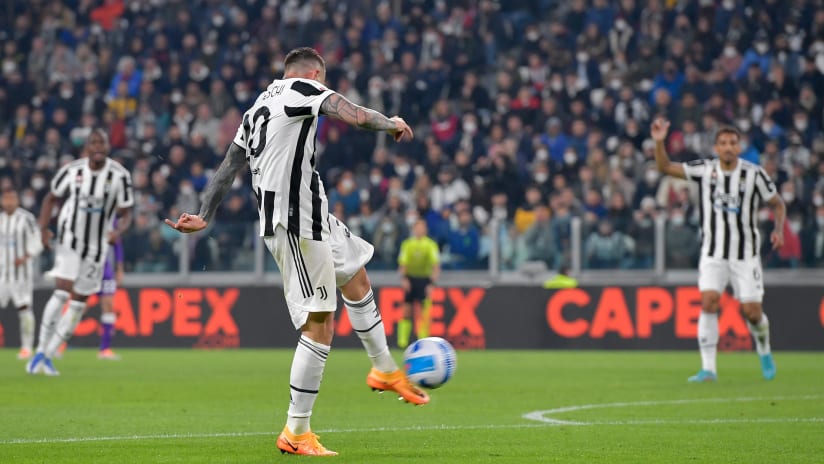 MATTIA PERIN
"We played a solid match, like in the first leg and when you reach a goal like a final, it's gratifying. The criticisms that came after the match against Bologna are part of the sport and we must be good at absorbing them and maintaining our balance. Now we will play the final against Inter and after the Super Cup, we look forward to this rematch. I'm happy, because even if I don't play many games, being able to compete with this shirt for trophies is priceless."