Press Room | Comments from Juve-Salernitana
Press Room | Comments from Juve-Salernitana
Press Room | Comments from Juve-Salernitana
MASSIMILIANO ALLEGRI
"We attacked the game well, there was a risk that the Champions League elimination would hit us, because no one expected us to go out on Wednesday. The boys reacted well and were good. We could have scored a third goal in the second half, but we were tired - the important thing was to win, and to stretch the gap over those who are chasing us. Inter have potentially four points more than us, for now we just have to look at this, but in the meantime it is a good goal, also because after the break players will recover. Vlahovic played well, he is a reference point up front and I'm happy that he returned to scoring, he was well supported by the team. Danilo is a pleasant surprise, a great professional and player, he listens and knows how to play football, he is very good at reading the game: he has good feet, plays short and long and makes himself available. Dybala? We have a good relationship, apart from exchanges of opinion, he arrived here young and now he is a great champion."
DANILO
"Today we haven't played our best match yet, but we still won, which is the most important thing; we paid a little for the mental and physical fatigue from Wednesday's defeat, also because there are so many injuries... now we have to recover in view of the season finale. I am available both to the Coach and the team. I am very happy with today's victory and with the path we are taking."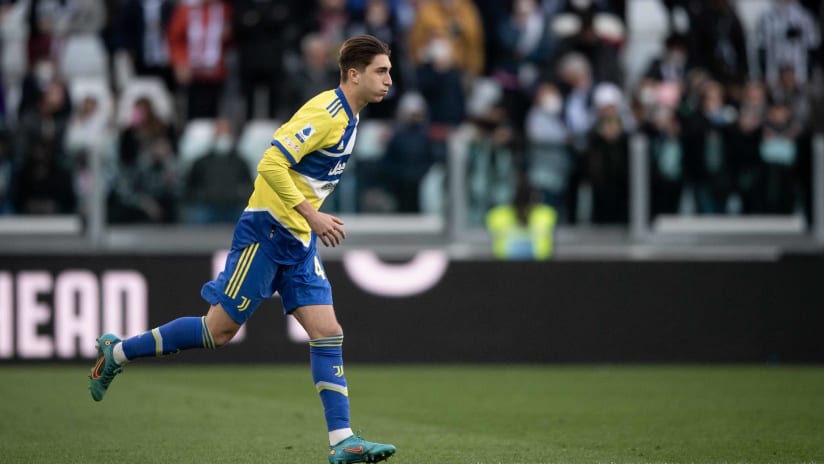 FABIO MIRETTI
"Making my league debut here, in our stadium, for me, who has always been a Juventus player, is an indescribable emotion. It has come at the end of an important week, where with the U19s we wrote a small page in the history of the club, arriving in the semi-finals of the Youth League. I always feel great here, the Coach and all my teammates put me in the conditions to work and express myself in the best possible way. What strikes me most about the team is the attention with which my teammates take care of the details to always give their best."
MATTIA DE SCIGLIO
«They communicated the call-up to the national team while I was in the locker room, what a great satisfaction. Obviously, I am also very happy with today's victory. This season I found the Coach who has always shown me confidence, I also had my experience at Lyon in my luggage, which helped me, as a player and as a person, in gaining greater awareness "