Press Room | Comments from the Estadio de la Ceramica
Press Room | Comments from the Estadio de la Ceramica
Press Room | Comments from the Estadio de la Ceramica
The first leg of the Champions League round of 16 between Juventus and Villarreal ended in a 1-1 draw, leaving the return leg at the Allianz Stadium a decisive fixture. Dušan Vlahović, Danilo and Massimiliano Allegri commented on this evening's performance.
MASSIMILIANO ALLEGRI
"Tonight we wanted to think about developing width on the outside, and in this respect, the team played a good match. Paradoxically, we conceded goals at a time when the game was going along without any particular problems. The 1-1 is a good result and, above all, allows you to play the decisive match at the Allianz Stadium, where some players will most certainly be back. I am happy for Dusan's goal because he is a strong player and in his first Champions League experience he scored after a few seconds. Besides scoring, he played a technically sound match and dueled with an expert defender like Albiol from start to finish."
DUŠAN VLAHOVIĆ
"For me it was a very emotional evening because I played my first match in the Champions League. To score my first goal in a competition like this is a dream come true, but I can't say I'm 100% happy because we didn't win, but we have to look forward with confidence. Overall I think we played a good game and could have won it too, but it didn't go as it should have. Now it will be important to focus on the next match that awaits us in four days, in the league, against Empoli. When we return to the Champions League, however, we will restart from tonight's match with our certainties."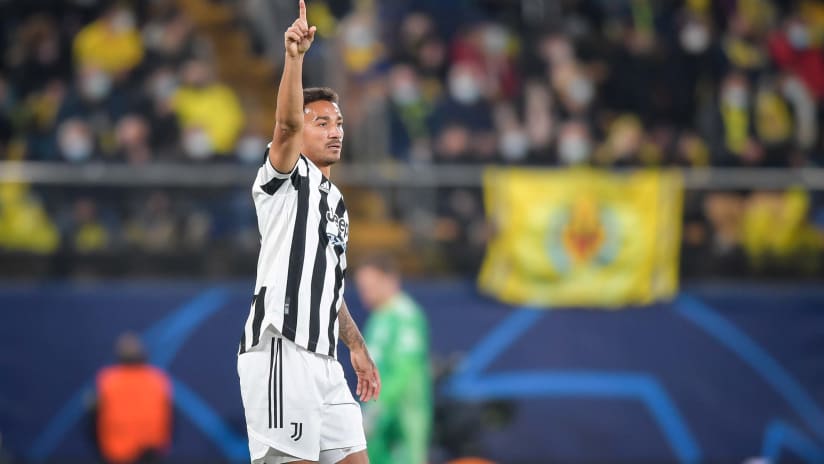 DANILO
"In these matches, it's the details that make the difference. Unfortunately, in the Champions League you cannot afford even a slight distraction, but I'm sure that we will no longer concede in situations like the one that led to the Villarreal goal. In my opinion, we played a good match and the fact that we will play for the qualification at home, in front of our fans, will be an extra incentive. This team is constantly growing, match after match, and I think this is an important aspect to further increase the awareness of this group."
ALVARO MORATA
"We are obviously sorry for not being able to take home the victory because in my opinion we played an excellent first half. I'm, therefore, sorry, for the result, but I think that even this evening Juve showed good compactness and great spirit of struggle and sacrifice: these are important elements for the continuation of the season and in light of the second leg. Our attitude has always been positive, even when we conceded goals. We are growing constantly and this will continue to be possible only if we work with the same intensity with which we have worked in recent months".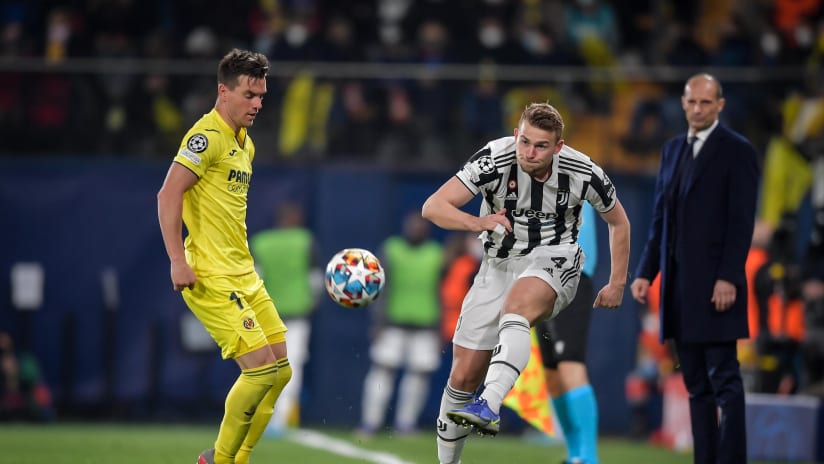 DE LIGT
"It was a tough game, as are all those that are played in the Champions League, but I think Juve faced it as a mature team. Playing these matches is very nice because the attention must be maximum from the start whistle to the end. There can be no breaks within the match and every slightest inattention risks being paid at a high price. The draw does not satisfy us, but we look ahead with confidence. Now, however, we head into the championship where a complicated meeting awaits us."