Press Room | Post match comments
Press Room | Post match comments
Press Room | Post match comments
The words of Coach Pirlo and Alvaro Morata after the final whistle against Crotone.  
ANDREA PIRLO
"We were reduced to ten on two occasions: we sacrificed ourselves both in Rome and today, but we are a young team that needs to work. We need to gain experience. So far we have had little time to train together, but we are a quality group, under construction: the guys have done their job well, they need to make mistakes, even if they have to face important matches right away.
"Yesterday in training we tried the options of playing vertically, to look for players between the lines and attack in depth. Kulusevski can play in various attacking positions, he did well with Chiesa. Morata wanted to play and was physically fine. Arthur? He comes from Spanish football, he's used to playing short, he didn't do too bad tonight, but we keep working.
"There is a lot of competition this year: many teams are equipped to win, it will be a battle and we need to score points, but I repeat, we are under construction and I am sure we will be back in front soon."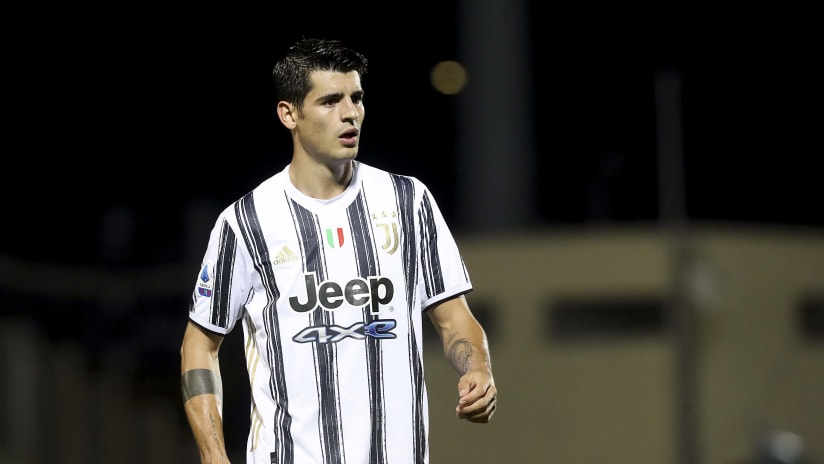 ALVARO MORATA
"We are sorry to have gone down to 10 men again for the second consecutive game and not to have won: we must take to the field immediately with determination. This is a complicated period for everyone, for football and for life in general: but we are at the beginning of the season, the important thing is to keep working and moving forward. My offside? Football is like this, a few centimeters change a game. But we are a great team and a beautiful group, we continue to work to achieve our goals."