Press Room | Post-match Juve-Samp comments
Press Room | Post-match Juve-Samp comments
Press Room | Post-match Juve-Samp comments
The Coach and his players thoughts after the game against Sampdoria, which saw Juventus win 3-2 at the Allianz Stadium courtesy of goals form Paulo Dybala, Leonardo Bonucci and Manuel Locatelli.
Massimiliano Allegri
"You have to work hard, have the pleasure of defending and not conceding goals, it's something that is as much a part of football as possession. We haven't conceded many chances, the problem is that we should be conceding fewer goals. Chiesa? He has important qualities, and today he also managed the ball well, especially in the second half. He has great qualities. This is a difficult time in terms of mental and physical fatigue, but slowly, slowly we are moving up the rankings. Today's victory must make us understand that we must suffer at times, like we did in Spezia, now we need a clean victory, which would further increase our self-esteem. Bonucci took the penalty because it was right for him to take responsibility: he knows how to take them well."
Manuel Locatelli
"We have to give each other a hand on the pitch, one step at a time. We all know what we have to do, playing as a team. We listen to the coach, we have to do what he tells us in order to raise our position on the table."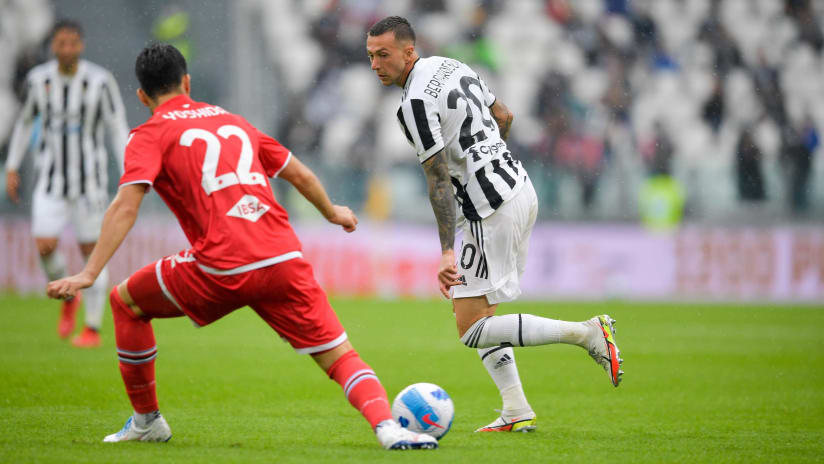 Federico Bernardeschi
"We had a great first half, it's a pity about the goal we conceded, we were very sorry. However, we returned to the field determined. We need the right wickedness to wrap up the games and not allow our opponents to reopen them. When I play on the left I have to do a different job than on the other side of the pitch, giving more support and coverage. Going out to an around of applause made me very happy. If necessary, I'm also available to play up front, we'll see what the Coach decides."