Press Room | The comments from San Siro
Press Room | The comments from San Siro
Press Room | The comments from San Siro
Following the hard-fought point earned in the 1-1 draw with Inter Milan away from home, Juventus coach Massimiliano Allegri, goal scorer Paulo Dybala and Danilo shared their thoughts on Sunday night's Derby d'Italia.
MASSIMILIANO ALLEGRI
"This is a draw that weighs heavily, it comes after a good performance, especially in the second half against Inter who are a team that has both physical and technical skills. We remain three points behind them, we continue the positive streak and before the break we will try to catch up a few points. Chiesa out from the beginning? I needed someone like Kulusevski to put pressure on Brozovic. Then as the game went on, it was time for him, Dybala and Kaio Jorge to enter, who did very well. In the first half, however, we were good at getting up with Morata, McKennie and Kulusevski; we were a bit too hasty in dealing with some balls, but ultimately this game is a step forward. We need to improve in finishing off our chances, but I repeat: it was a good match. Arthur? He is an extraordinary player, he has an incredible passing ability, like Dybala."
PAULO DYBALA
"We always play to win, but today we played against a great team and the way the game was going, we got an important point. We need to improve in the offensive phase, but we aim to win every time. Always taking it by a one-goal difference is not easy, but if you win 1-0, that's okay. Lately I was forced to sit out with an injury, so I'm very happy with this goal. After so many years here, I have learned from so many teammates, from so many leaders and now I am trying to help the younger ones. I think my time has come and I'll always try to do my best for the team."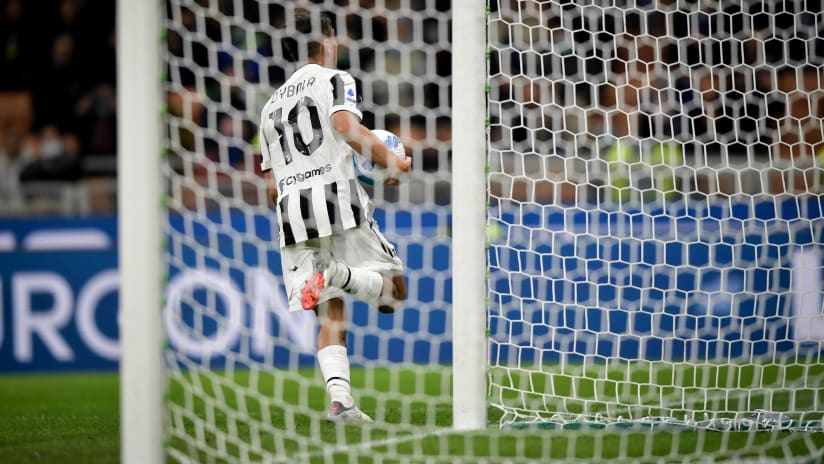 DANILO
"We confirmed tonight that there is security at the back and a desire to defend. We worked well, but we plan to keep improving, because that's what great teams do. We still have to grow, and we only think about this."