What would summer be without this slice of Bianconeri fun?
Boys and girls between the ages of 7-16 can enrol in the camp from Wednesday 1 July. All Juventus Summer Camp 2020 participants will be able to enjoy the unique opportunity of wearing the official shirt of the First Team and to be trained by qualified Juventus coaches, through games, competitions, challenges and much more, which is sure to make their summer! The camps are on a weekly basis and offer the possibility to choose between either a morning or afternoon training session, or a double session.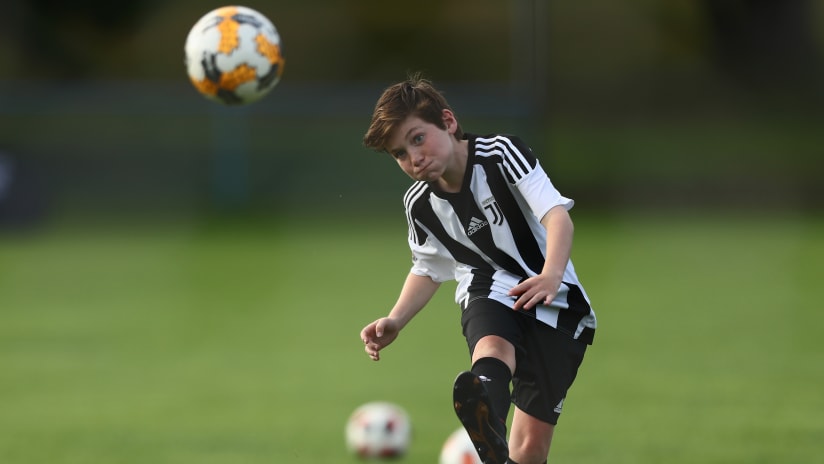 In addition to a renewed look, the Juventus Summer Camp 2020 returns with a wider range of locations. In fact, 24 weeks are available in 20 different Italian locations: Turin, Vinovo-Chisola (Piedmont), Bardonecchia (Piedmont), Cantalupa (Piedmont), Asti (Piedmont), Cuneo (Piedmont), Ivrea (Piedmont), Gressan (Val d'Aosta), Trieste (FVG), Milan (Lombardy), Brescia (Lombardy), Gavirate (Lombardia), Matera (Basilicata), Rimini (Emilia-Romagna), Bari (Puglia), Catania (Sicily), Foligno (Umbria), Castelfranco Veneto (Veneto).
This is to bring the Juventus experience to as many girls and boys as possible throughout Italy, at this time when the desire to return to playing is stronger than ever. In the 2020 edition, as a sign of gratitude for the work done during the Covid-19 emergency, 50 places are reserved for the children of health workers (doctors, nurses and OSS) connected to a professional level in the national emergency management of the past months, because now more than ever, football and sport can bring back fun, passion and team spirit to the field.
The first activities will begin in the week of 13 July and will continue until 14 August.
What are you waiting for? Sign up now and make it real!