Sarri: "We are Juventus"
Sarri: "We are Juventus"
Sarri: "We are Juventus"
The player and coach previewed tomorrow evening's outing against Atletico Madrid, with Coach Maurizio Sarri stressing the objective of winning, while Bonucci touched on the tough outing that is expected to take place.
Here is what they had to say:
"Miralem Pjanic is available. He trained regularly with his teammates and tomorrow we will evaluate if he will start.
"Sami Khedira and Blaise Matuidi are extraordinary players, but I am also seeing a lot of other midfielders who are improving. We have both the sword and the floret at our disposal: many weapons with different characteristics.
"We are Juventus, and, for us, the objective is to win. We need to face these matches with absolute determination, but with weightlessness because we must also have fun.
"Atletico is one of the teams that can win the Champions League. With their characteristics, they can take on anyone."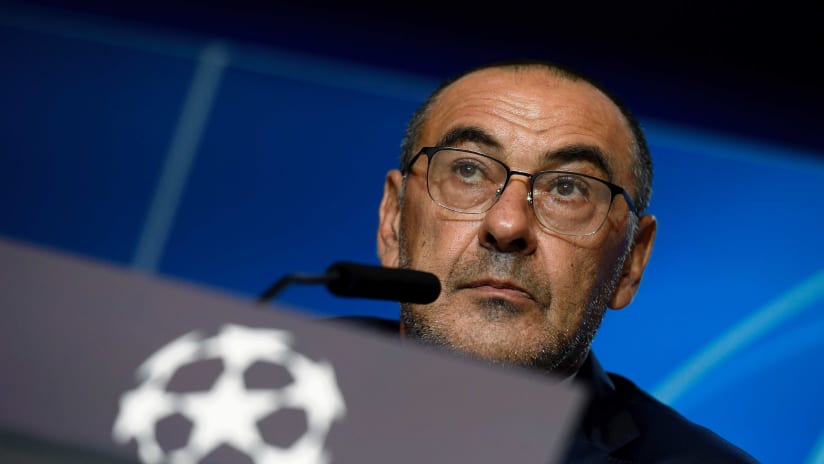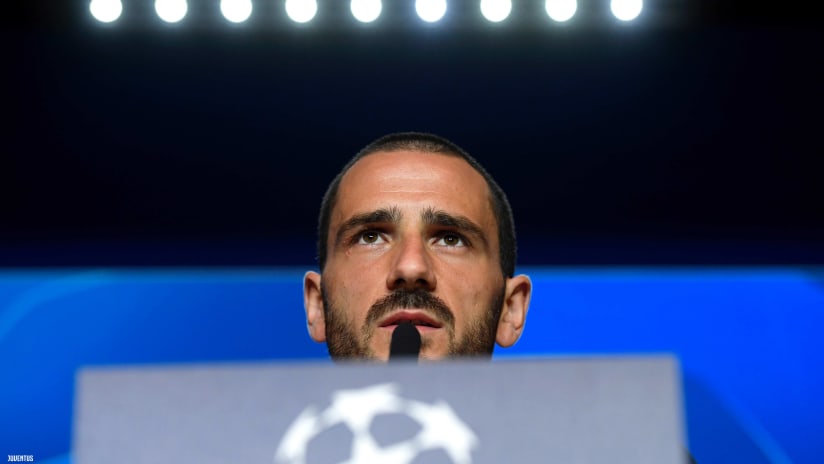 "Tomorrow will be a battle. We will look to have a great game from the very first minute. We will arrive at this game fired up and with energy.
"It is not in our DNA to think about playing for a draw in our first game. We want to prove that we are on the right track and we want to bring home the result.
"We want to implement the ideas of the coach and have fun. There is a splendid climate in the changing room, and we want to start off on the right foot.
"Chiellini and Godin are great leaders. Both teams have lost a lot, with them not being in the team for their respective reasons. But we won't feel their absence.
"I get along well with Matthijs de Ligt. He has the quality to become one of the best in the world. We are both undergoing a course of change in the new system.
"I am sorry that my friend Alvaro Morata will not be on the field, but Atletico have great players."
Diego Simeone: "Juventus is always a competitive team, with players of great potential. IT is difficult to prepare for a game against Cristiano Ronaldo. He is an animal in front of goal. Moreover, it will be difficult to take a cue from last season's games. Sarri's game is different."
Gimenez: "This is an important game for us, because we want to start off on the right foot. We will look to find ways where the ball doesn't fall at Ronaldo's feet. Is this revenge from last season? No, it is a new season and we are a new team. However, the hunger to play this game is high."