Spinazzola: "Dream come true"
Spinazzola: "Dream come true"
Spinazzola: "Dream come true"
It's been a long road to this day as Leonardo Spinazzola was officially presented as a Juventus player on Thursday at Allianz Stadium and while he'll have to wait a little bit longer to take the pitch, the Perugia-born defender was grinning ear to ear.
Here's a selection of what the 25-year-old had to say in his introductory press conference:
"It's a big emotion for me to be here. It's a dream for me. I've had to wait such a long time and I'm so happy for this."
"Last year, I really tried hard to make the move happen and didn't want to miss the opportunity, but Atalanta told me I needed to stay and I was happy to stay where we had a great season also with Europa League which was positive for the whole team. I have to thank the whole club, Gasperini and my teammates for two great seasons. Without them, I may not be here now. I have to thank Juventus too who has been waiting for me a long time as well. I'm just very emotional and excited."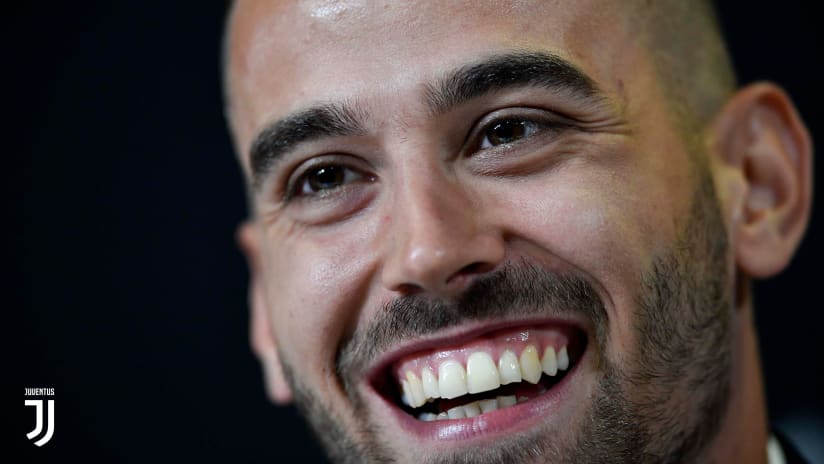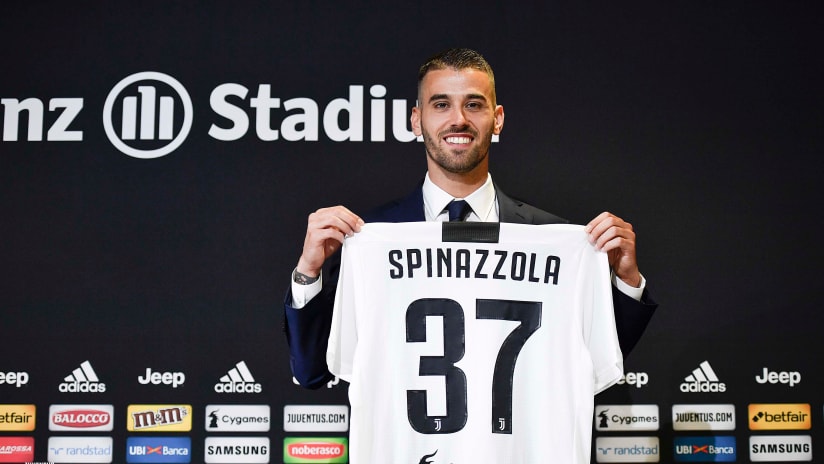 "I have to say that I feel must better. In the last week I have been running and after a medical check on Tuesday they said everything is going well. I just need to keep going, be patient with a full recovery and I will."
"Hopefully [I will return] mid-October or November. These types of injuries need a lot of patience and the right recovery. If I was to rush my recovery and return a month earlier, maybe it would cause more problems, so I just want to follow the instructions of my doctors and coach and when they give me the OK, I'll be ready."
"I've been on a training camp for one month with [Massimiliano] Allegri some years ago, so I have worked with him and I also know my Italian mates from the national team. Not everybody has arrived yet but I'm happy because I know the staff which gives me a leg up."