Thank you, Sami!
Thank you, Sami!
Thank you, Sami!
A winner. A man appreciated both on and off the pitch. A great player, who has left his mark on Juventus history.
After five and a half seasons and 11 titles, Sami Khedira leaves Juventus. A winner in every single season in with the Black and White shirt.
Whilst the German had a limited influence last year, throughout his overall Juventus experience Sami left a big mark: with his goals dictated by perfect timing, by his breakup of play in the middle of the park and his ability to affect even the most delicate areas of​​the pitch. Khedira leaves the club with a total of 145 official appearances and 21 goals scored, all in Serie A: a shared record for a German player in Bianconero with Helmut Haller.
Khedira arrived at Juventus in the summer of 2015 and made his official debut on the 30th September, starting the Champions League home match against Sevilla, in a 2-0 win for the Bianconeri. His contribution is immediately recognised by the Juventus fans, as a champion who has just arrived from Real Madrid, who won the World Cup with Germany in 2014, just a few months after winning the Champions League.
In hist first Serie A match, on the 4th October against Bologna, Khedira also scored his first goal. He finished his first season with a total of five goals and above all else, the double of the Scudetto and the Coppa Italia, which he helped the team to repeat the next two years, in 2016/17 and 2017/18.
The 22nd October 2017 is an unforgettable date for Khedira, as part of the spectacular, yet complex match against Udinese at the Dacia Arena. With the home side taking the lead and the Bianconeri down to 10 men, Sami helps to spearhead an incredible comeback, in which Khedira scores a hat-trick in 67 minutes in a 6-2 win for Juve. The first hat-trick of the German's long career and the last triple of a Bianconeri midfielder to date.
The value of Khedira's performances are also testified by the numbers. In Serie A he had an 83% win rate with us, with a prolific 2017/18 season, scoring nine league goals, career record for him in a single season between Serie A, Liga and Bundesliga.
Good luck on your new adventure, Sami. And thank you for all of the memories every single time you put on our shirt.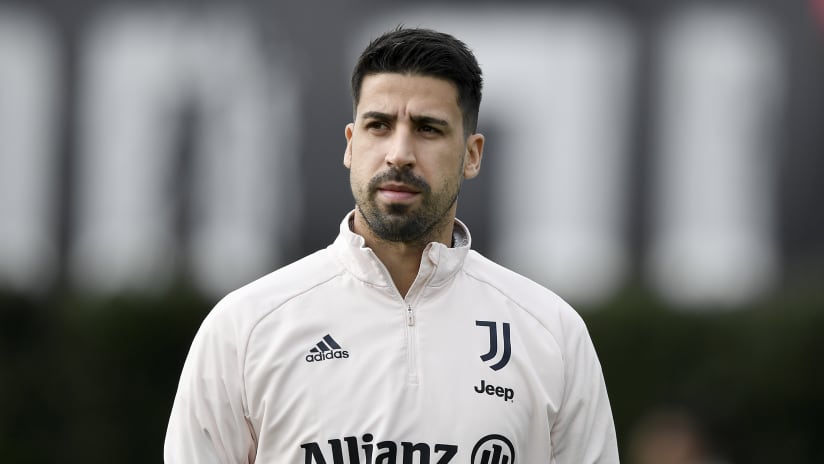 Technique, vision and intelligence: Danke, Sami!