Buffon: "Tie feels like a semi-final"
Buffon: "Tie feels like a semi-final"
Buffon: "Tie feels like a semi-final"
Gianluigi Buffon believes that the Bianconeri have more than enough to match the German champions at Juventus Stadium while stressing the importance of taking a first-leg lead to Munich
When December's Champions League draw pitted Italian champions Juventus against German champions Bayern Munich, few contested that the tie would stand out as one of the most eye-catching encounters of the round.
Two and a half months later, Gianluigi Buffon stands among those anticipating a fascinating affair on Tuesday night, pointing primarily to the Bavarians' excellent European pedigree and his own team's magnificent recent form as proof in this evening's pre-match press conference at Juventus Stadium.
A veteran of several Champions League campaigns and eight previous meetings with Bayern, Buffon expects to see a much tighter tie than the quarter-final duel of three years ago that saw the Germans advance 4-0 on aggregate.
"It is certainly going to be a very tough game against what is a very strong Bayern side with few, if any, obvious weaknesses," the captain began. "As for ourselves though, we've grown enormously already over the course of this season and I think we'll be able to approach this tie with more self-assurance and confidence than we did three years ago.
"Bayern were almost unstoppable that year and deservedly went on to win the trophy. Losing 2-0 in both legs was disappointing but by no means an indication of our own weaknesses."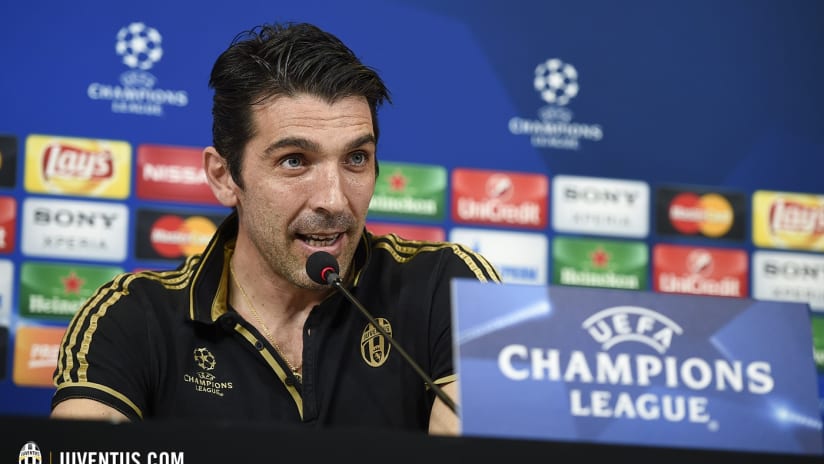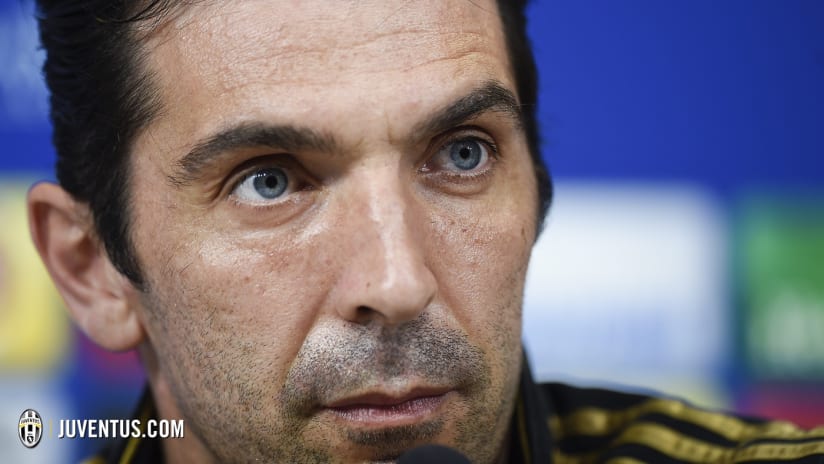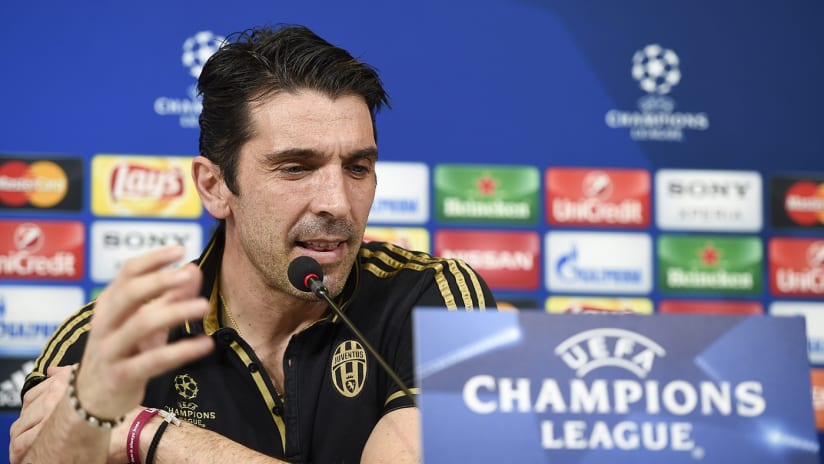 If ever it was needed, that last eight exit was proof of Bayern's undoubted pedigree in Europe's premier competition, a reputation that for Buffon, will make Tuesday's Juventus Stadium meeting all the more enticing.
The captain's orders ahead on the eve of the game then were clear: to take a first-leg lead to Munich for next month's second installment.
"Bayern are always one of the favourites. You can always be sure that they'll reach the semi-finals most years even if they don't necessarily play their very best football and for that reason, it's clear that they are one of the best teams in Europe.
"Our job tomorrow night is to win and to take a lead into the second leg. If we ensure that the game is tight and well-matched then we can be pleased with our efforts. Given the reputation and standing of both teams, this tie has more of a semi-final feel to it.
"It takes a number of things to win a game as important as this and composure is just one of them. That said, you still need that measured aggression and desire to carry you to any victory."
Fortunately, Juventus are rarely short of such desire, particularly on the back of a domestic disappointment away at Bologna on Friday night, and the skipper believes that tomorrow night's clash will offer the Bianconeri the perfect chance to make amends.
"When you are used to winning, you naturally never want to stop. The fascinating thing about football is that every game, whether in the league or in Europe, starts at 0-0 and it is up to you to go out and earn the right to win.
"One game always follows the next; you always have another immediate opportunity to make amends and when that chance comes against a side like Bayern, all the better."
Naturally, if Juve are to recover their winning touch against Bayern, it will be in no small part down to one of the sturdiest defences in Europe whose true strength on paper was unknown to Buffon until this evening…
"Admittedly I didn't know that we had not conceded a goal for that long (seven matches)! All that shows is that we are defending excellently as a team at the moment and that means more than just having good defenders. The whole team has contributed brilliantly all over the field recently."
On the eve of European knockout football's return to Turin, a final question on Juve's progression since their last big Champions League date was inevitable. The dressing room's most elder statesman however concluded proceedings in style: for him, the future, both immediately imminent and more distant, is bright for the Bianconeri.
"We saw a lot of movement in and out of the club in the summer and that brought with it some excellent young players who offer different qualities to those of the players that left.
"Now, we are full of energy, enthusiasm and belief and credit for that must go to the boss after a tough start to the campaign. No doubt about it, with the core of players we have here at the moment, the future is very bright for Juventus."