Viareggio Cup begins for the Primavera!
Viareggio Cup begins for the Primavera!
Viareggio Cup begins for the Primavera!
Now in its 70th edition, the 2018 Viareggio Cup began yesterday with a match between Sassuolo and Brugge, and today the journey will begin for Alessandro Dal Canto's Primavera.
Beginning at 15.15 today, the Primavera will face Croatian side Riejka at the "Bresciani" Stadium in Viareggio. Here is the group stage schedule for the young Bianconeri:
Monday 13 March, 15.15 | JUVENTUS - RIJEKA | Stadio "Bresciani" di Viareggio
Wednesday 15 marzo, 15.00 | JUVENTUS - BENEVENTO | Stadio "Necchi-Balloni" di Forte dei Marmi
Saturday 18 marzo, 11.00 | JUVENTUS - EURO NEW YORK | Stadio "Brizzi" di Margine Coperta
The ten group winners and six best second-placed teams will qualify for the round of 16 with a knock-out style from there to determine the champion.
Round of 16: Wednesday 21 March
Quarter-final: Friday 23 March
Semi-final: Monday 26 March
Final: Wednesday 28 March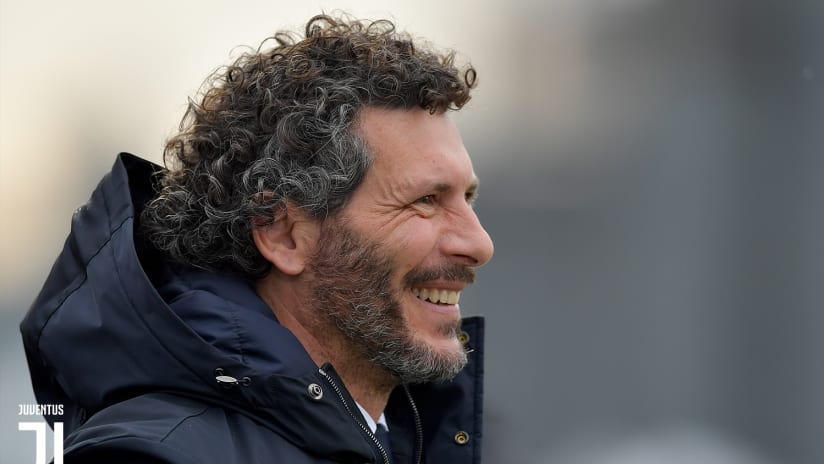 Here are the 28 players available to manager Dal Canto:
1 BUSTI2 VOGLIACCO3 ANZOLIN4 ZANANDREA5 DELLI CARRI6 CAPELLINI7 PORTANOVA8 MURATORE9 KULENOVIC10 DEL SOLE11 NICOLUSSI CAVIGLIA12 LORIA13 KAMERAJ14 ABREU DE FREITAS15 PEREIRA SERRAO16 MORRONE17 MORACHIOLI18 CAMPOS19 MERIO20 MONTAPERTO21 FERNANDES22 GALVAGNO23 MENEGHINI24 LEONE25 PETRELLI26 FAGIOLI27 LONOCE30 SIANO**
A HISTORY OF VIAREGGIO CUP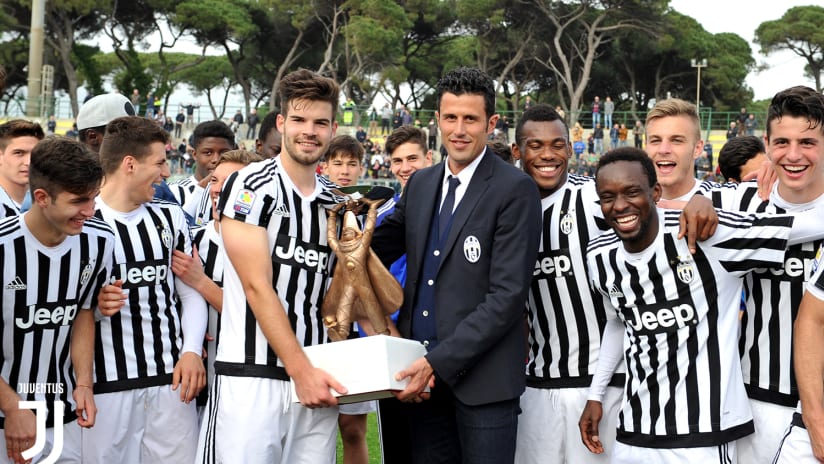 Juventus enters the tournament with nine titles won, even for the most with Milan. The last Bianconero title came in 2016 under manager Fabio Grosso when the Bianconeri overcame Palermo 3-2.
The first time the Bianconeri emerged victorious in this tournament was 1961 achieving a 2-0 win over Vicenza in the final.
They wouldn't lift the trophy again until 1994 with a Del Piero goal downing Fiorentina in extra-time. Then, starting in 2003, Juventus would record a hat-trick of victories beating Slavia Prague in the 2003 final, Empoli in 2004 and Genoa in 2005. The three consecutive wins is a record that still stands today.
Victories over Sampdoria in the 2009 final and Empoli in 2010 (with a Ciro Immobile hat-trick) brought further Viareggio Cup trophies to Turin with another win coming in 2013 over Roma in the final.
For all your Viareggio Cup updates, be sure to follow our official Twitter account dedicated to the young Bianconeri: @JuventusFC Youth.