Vidal completes move to Bayern Munich
Vidal completes move to Bayern Munich
Vidal completes move to Bayern Munich
Juventus Football Club can confirm that Arturo Vidal has completed a move to Bayern Munich for a fee of €37 million to be paid in two financial years.
The transfer value could increase by up to a maximum of €3 million provided the player achieves certain targets stipulated in the agreement.
After four explosive and unforgettably successful years in the black and white of Juventus, Vidal's time in Turin has today come to an end.
The Santiago-born enforcer will be remembered not only for his immense success on the field, but also for a combative and all-action style which saw him combine to perfection with Claudio Marchisio, Andrea Pirlo and Paul Pogba to form one of the most formidable midfields in Europe.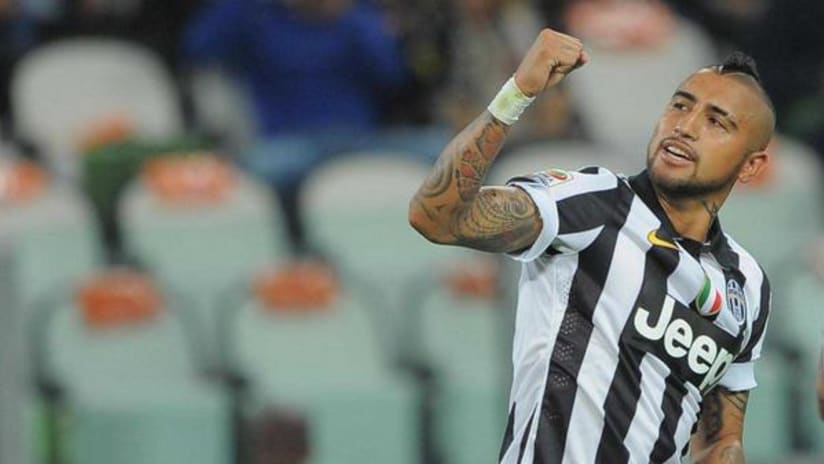 The list of attributes brought to the Old Lady by the Chilean is almost as extensive as the list of honours to his name from his time in Turin.
His performances at the core of Antonio Conte's and later Massimilliano Allegri's sides were those of a perfect midfield dynamo: strong in the tackle, deadly in front of goal and impressive in his bursts from box to box.
The 2012/13 player of the season's arrival, marked with a memorable debut goal in a 4-1 victory over Parma, was the catalyst for four glorious years in which he claimed as many Scudetto titles between 2011 and 2015, two Italian Super Cups and a Coppa Italia last summer.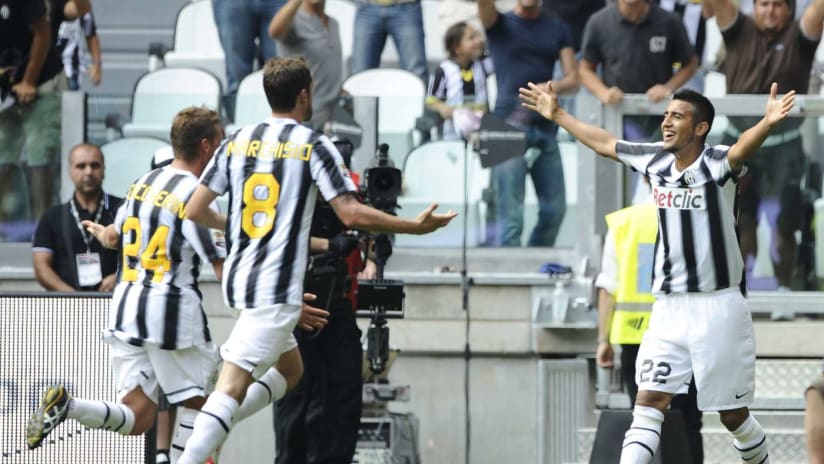 Arturo's statistics on the field speak for themselves, leaving Juventus as the player with the highest win ratio since 1994 (72 per cent) while registering 48 goals and 20 assists. His defensive contributions were also of note, topping Serie A's tackles won index for last season (410 out of 546 attempted challenges).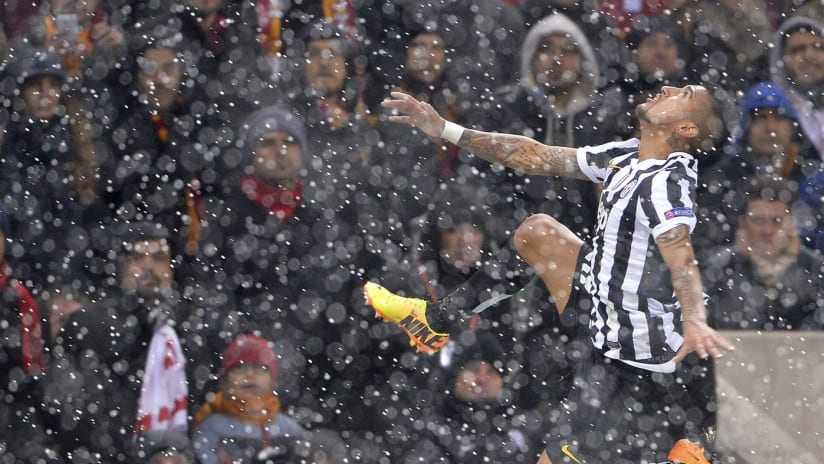 Today's move sees Vidal return to the league that gave him the first chance to shine on the European stage. Impressive showings for Bayer Leverkusen earned the Chilean a transfer to Turin in June 2011 and while Leverkusen gave the young South American his big break, it was at Juventus where he developed into one of the most complete players in world football.
Everyone associated with Juventus Football Club would like to thank Arturo for his magnificent four years in Turin and wish him all the best in his new German adventure.