Szczesny talks saves, songs and showdowns at the Stadium
Szczesny talks saves, songs and showdowns at the Stadium
Szczesny talks saves, songs and showdowns at the Stadium
Fresh from making his first Champions League appearance in the black and white of Juventus in which he kept a clean sheet en route to a crucial victory that seals the Bianconeri's spot in the last 16, Wojciech Szczesny could not have been in better spirits heading into today's interview with Juventus TV.
Here is what the Polish goalkeeper had to say to presenter, Claudio Zuliani, upon returning to Turin from Athens.
IN ATHENS WITH ENTHUSIASM
"Whenever I have the opportunity to play, I'm calm and enthusiastic about it. I'm happy that I had my chance between the sticks last night in Athens, in what was a very important match. Yesterday's was a huge win that allows us to take our Champions League campaign to the next level."
ABOUT THOSE SAVES… 
"My first save last night was more instinctive and I got a little bit lucky too. For the second save, meanwhile, I had to rush off my line, dive down low and time everything to perfection. That was a more difficult save and I was very satisfied with it."
AN ENGLISH TEAM UP NEXT?
"We're one of the strongest teams in Europe and we don't fear anyone. I hope that we draw an English team. I'd really like it if we could win a big game in England."
CLEAN SHEET CONFIDENCE
"Regarding the league, we're anticipating a fascinating tussle against Inter this Saturday. It will be very difficult, but we're confident. We haven't conceded a single goal in our last four games and this is an important platform for us to win matches, as we've plenty of firepower up front."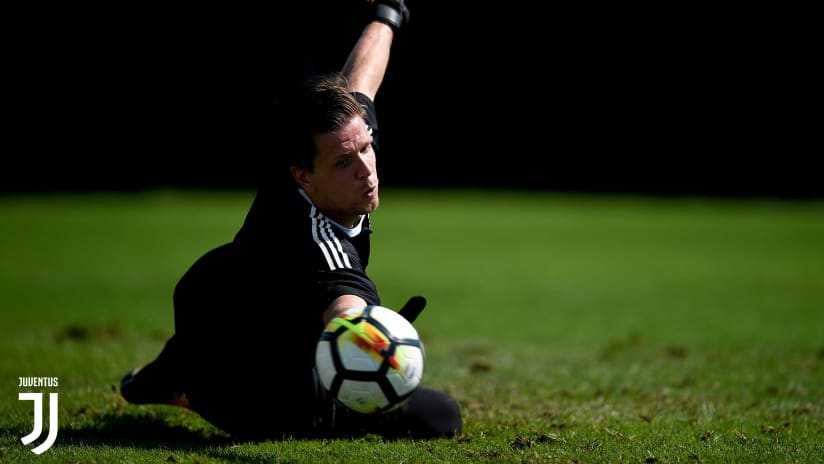 WOJCIECH'S WORKOUTS 
"I work on every aspect of my game. Nobody is perfect and everyone has areas they can improve on. Every week, we focus our attentions on technique and run through all of the basics and timings. On top of that, we work out a lot in the gym - more than I was used to earlier in my career - and I feel much stronger for it."
MUSIC TO MY EARS 
"I've music playing in my house 24/7. My wife is a musician and I enjoy playing the piano, it's an important aspect of my life."
SERIE A SHOWDOWNS 
"We've two big matches coming up at home against Inter and Roma. These are the games that get you extra motivated and we have to win both of them. We are Juventus."