Women | Gunnarsdóttir and Beerensteyn presented
Women | Gunnarsdóttir and Beerensteyn presented
Women | Gunnarsdóttir and Beerensteyn presented
It was a presentation day today at the Allianz Stadium, which saw the official press conference of Sara Bjork Gunnarsdóttir and Lineth Beerensteyn, two new Juventus Women players, alongside with them, Stefano Braghin, Women's Teams Director.
STEFANO BRAGHIN
"This will be the most difficult season of the six we've faced so far. Continuing to win each year is very difficult, we must never take anything for granted and every year it begins more and more difficult. Our mission is to try to keep repeating ourselves. We're coming from a summer that's not been very easy from the point of view of sporting commitments, since all our girls - with some exceptions - have never had a rest because of matches with their national teams. The competition in Italy has increased, all teams have invested and improved. At a European level, the goal is to reconfirm ourselves in the UWCL Group Stage, but to get there we have to play four games and that too will be tough." Braghin then spoke about the two players presented today. "In the transfer window we have strengthened ourselves in each area. Lineth Beerensteyn wanted Juventus from day one, she brings us a lot of quality in attack. In midfield, Sara Bjork Gunnarsdóttir is among the best in the world in her role, we needed experience, physicality and technical qualities."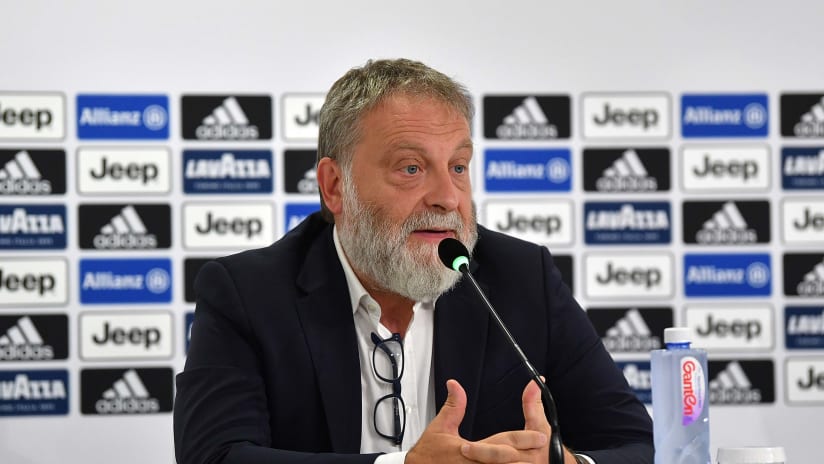 SARA BJORK GUNNARSDÓTTIR
"I'm very happy to be here. I arrived a week ago and the whole club and my teammates made a very good impression on me. It's a club that has decided to invest and do it with intelligence. To reach very high levels, the gap with the other European teams isn't that great. Being a professional athlete and a mother at the same time is very nice, you need to be super organised and to plan everything. I hope to become a role model for this group, I have played in very strong and winning teams, I've already had a long career but it's not in the downward phase. I'm here to keep winning."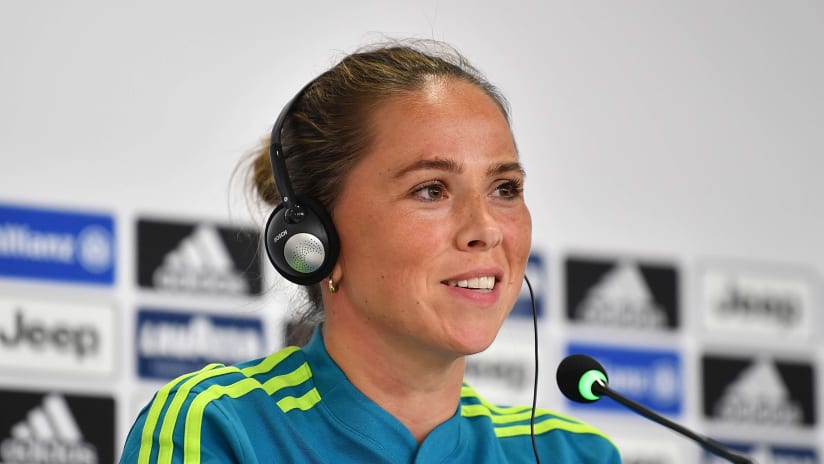 LINETH BEERENSTEYN
"I chose Juventus Women after five years at Bayern Munich, and in the last two I feel like I have grown a lot. I wanted another challenge for myself. Italy is a country that I have always liked and right now women's football is growing rapidly here. I haven't got a clear idea of Serie A yet but I'll find out very soon, so far I've only seen Juventus in the UWCL. It's my very first time here in Turin, I really like it as a city. I'm a forward that can play in any position, I don't have a favourite role.