"A year to remember" for Zaza
"A year to remember" for Zaza
"A year to remember" for Zaza
Mention the name "Simone Zaza" and the word "Scudetto" to anyone in the coming months and it is likely that one single moment will spring to mind.
For, by swivelling into space and smashing home from the edge of the Napoli penalty area two minutes from time in February's crunch clash at Juventus Stadium, Zaza produced one of the season's most heart-stopping and important moments, one that saw the Bianconeri overhaul the Azzurri at the top of the table for the first time during 2015/16.
Naturally, the significance of the strike, which incidentally would go on to be voted almost unanimously by Juve fans as winner of the goal of the month competition, was not lost on Simone who found good reason to look back on a "positive" first campaign in a black and white jersey when sitting down with the Sky cameras this afternoon.
Beginning with a word on his top spot seizing effort, Juve's number 7 began, "We might have won the title by a wide margin in the end but that goal against Napoli took us past them in the table for the first time. It was a psychological blow for them and a massive boost for us.
"This season has been very positive because I've just won my first ever Scudetto. I will look back at the campaign with no regrets as I have given everything to the team when I've been called upon, apart from the match against Genoa in which I was sent off."
Such is his resilience, drive and desire to improve his overall game, however, the frontman is confident that this year's efforts are a sign of things to come for the Juventus home faithful as he sets his sights on cementing his place in the Bianconeri line-up in the campaigns to come.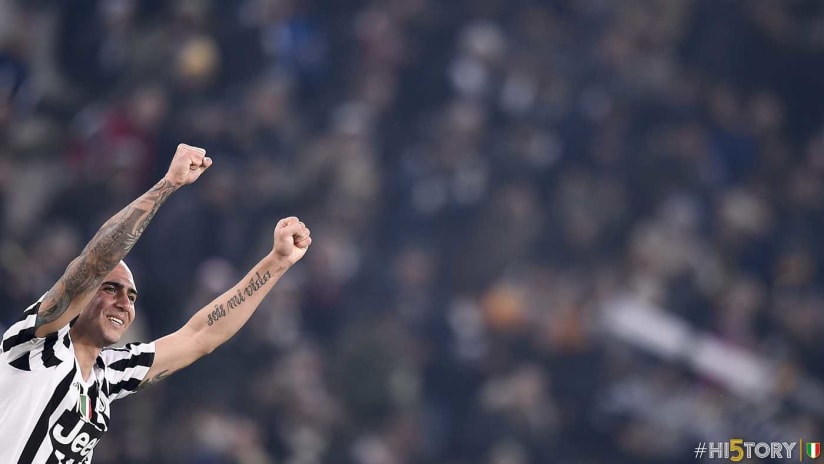 "I've adapted to playing with a strike partner and have improved my shooting with my right foot, but there is still plenty of work to be done both from a technical and mental point of view before I can reach my full potential.
"Naturally my aim is to keep playing here at Juventus in the coming years even if there are some excellent players competing for the same place in the team."
In the longer term, the Italian hopes that his consistently decisive contributions at club level in the past nine months will end with a shot at Europe's finest in the upcoming European Championships in France to truly round off the year in style.
He concluded: "I want to be in the Italy squad this summer for the European Championships. Both myself and the team have come on well in the last two years even if our recent friendly performances could have been better.
"We're a strong unit, we fight for each other and if we produce our best, I don't see why we can't have a great tournament in France."