A FANTA5TIC SEASON | THE MATCHES THAT MEANT MOST
A FANTA5TIC SEASON | THE MATCHES THAT MEANT MOST
A FANTA5TIC SEASON | THE MATCHES THAT MEANT MOST
Like all triumphs built over an entire season, some matches mean more than others. Here are seven stand-out fixtures. 
FIORENTINA-JUVENTUS, 5 SEPTEMBER 2021
Matchday Two, a new season barely begun and there is a title challenge to mount. Always a rival to be respected, Fiorentina were met head on at the Franchi and dismantled 3-0, a double from Bonansea and one from Cernoia.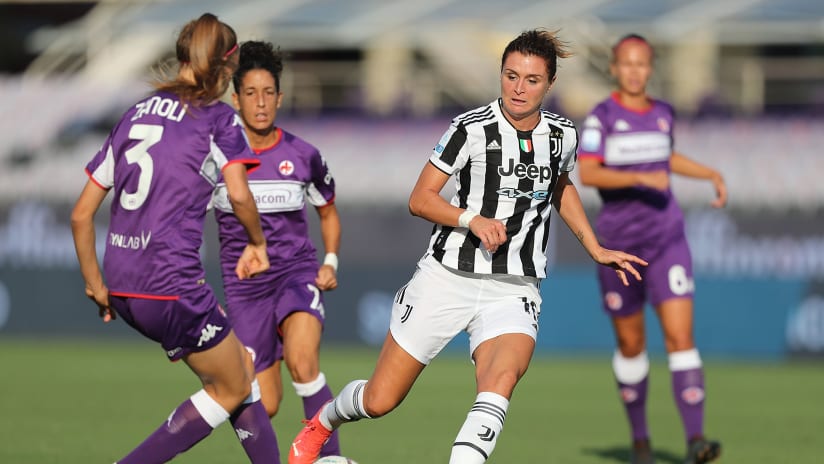 Women | Serie A - Matchweek 2 | Fiorentina - Juventus 
ROMA-JUVENTUS, 2 OCTOBER 2021
The fixture list throws the team that would emerge as the season's main rivals on the path of the Bianconere. And the match catches all the intensity between the two teams vying for domestic honours. A comeback success through Rosucci and Staskova brings home three huge points.
INTER-JUVENTUS, 30 OCTOBER 2021
Again Staskova decides it, and again at the end of the match. The goal in the 80th minute unlocks a Juve-Inter that appeared destined to remain goalless. Seeing an 'old friend' on the Nerazzurre bench brings out the best in the Bianconere.
SASSUOLO-JUVENTUS, 4 DECEMBER 2021
The scudetto was sealed against Sassuolo, and it is against Sassuolo, before Christmas, that three important points are put on the board. Girelli does the business with a brace in 10 second-half minutes.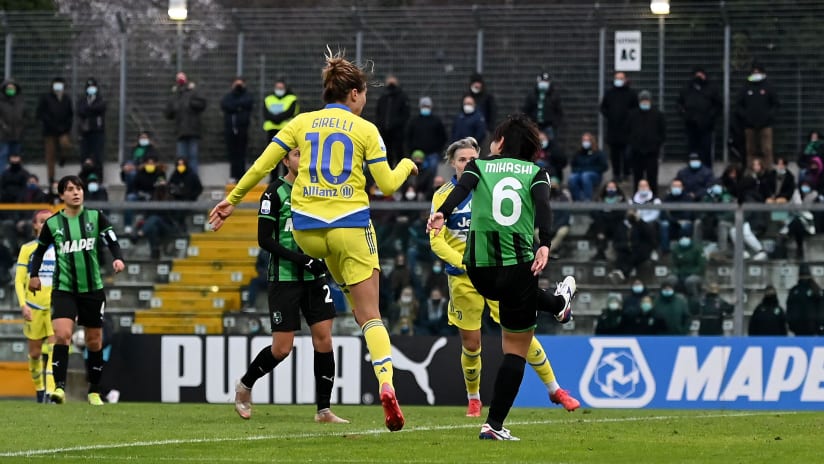 Women | Highlights Serie A | Sassuolo - Juventus 
JUVENTUS-MILAN, 12 DECEMBER 2021
A show of strength against another title challenger, made even more precious because it arrives sandwiched between two Champions League matches. Firstly the exertion of drawing with Chelsea in London, then the elation after the decisive victory against Servette. In between, a high five through a Staskova double, Bonansea, Boattin and Hurtig.
JUVENTUS-ROMA, 5 MARCH 2022
Arguably the key moment of the season. Roma arrive at Vinovo flying on the back of nine straight league wins, a run that ends after a 1-1 draw, which keeps the Giallorosse trailing in the standings.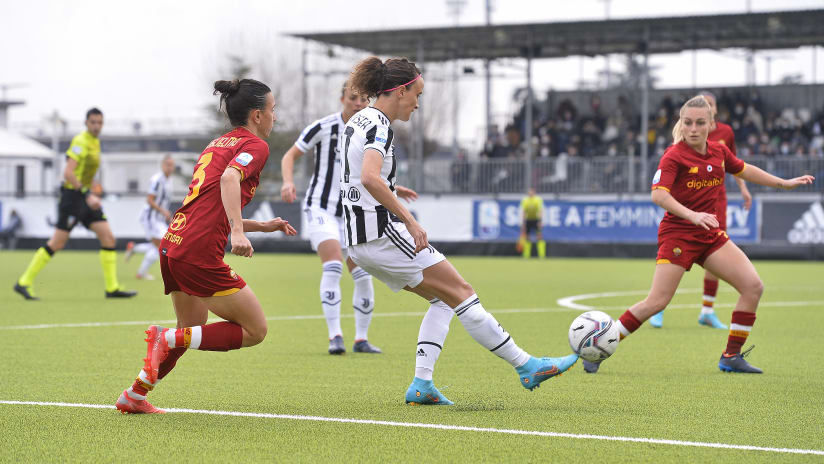 Women | Serie A - Matchweek 16 | Juventus - Roma
JUVENTUS-INTER, 27 MARCH 2022
Go, go, go! Bo-Bo-Bo! Boattin, Boattin, Bonfantini. In the midst of the Champions League semi-final with Lyon, a potential banana skin against awkward opponents. Concentration to the max, and another victory on the march... to the title.